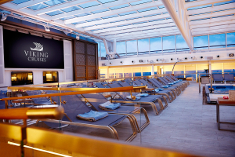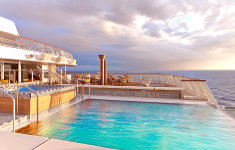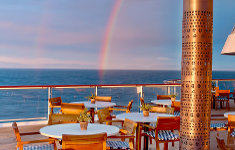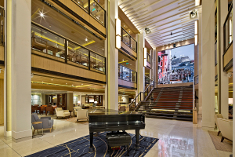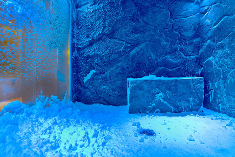 Viking Star
Viking Cruises offers ocean cruising to destinations around the world. Our cruises allow you to fully experience the wonders each region has to offer. Our ocean cruises are a great way to explore new places or see a new side of a familiar destination. All-inclusive pricing, comfortable deluxe accommodations, intimate ships, delicious cuisine, daily guided shore excursions, exemplary service all add up to an unforgettable vacation.
Expand your horizons on an elegant ship that is genuinely human in scale and thoughtfully designed by experienced nautical architects and designers to enrich your interaction with your destination in every way. Whether you seek to expand your palate, your knowledge, or just your circle of friends with like-minded people, we've crafted Viking Star down to the most minute detail, from the serene Wintergarden, perfect for a calming cup of tea; to The Spa, a Nordic sanctuary of wellness; to the ship's library, carefully curated with books to add to your knowledge.
Not to mention inspiring onboard talks that help you understand every destination in depth. All set in tasteful, understated elegance. And all designed to deliver a life-enriching experience that stays with you forever.
Ship Features:
Scandinavian Spa
Explorers Lounge
The Wintergarden
Aquavit Terrace
The Atrium
Viking Living Room
The Theatre
Infinity Pool
Snow Grotto