FirstClass.com.au 2019 Industry Awards
Agent of the Year NSW 2019
Independent Travel Group
Diamond Agent 2019
Independent Travel Group
FirstClass.com.au 2018 Industry Awards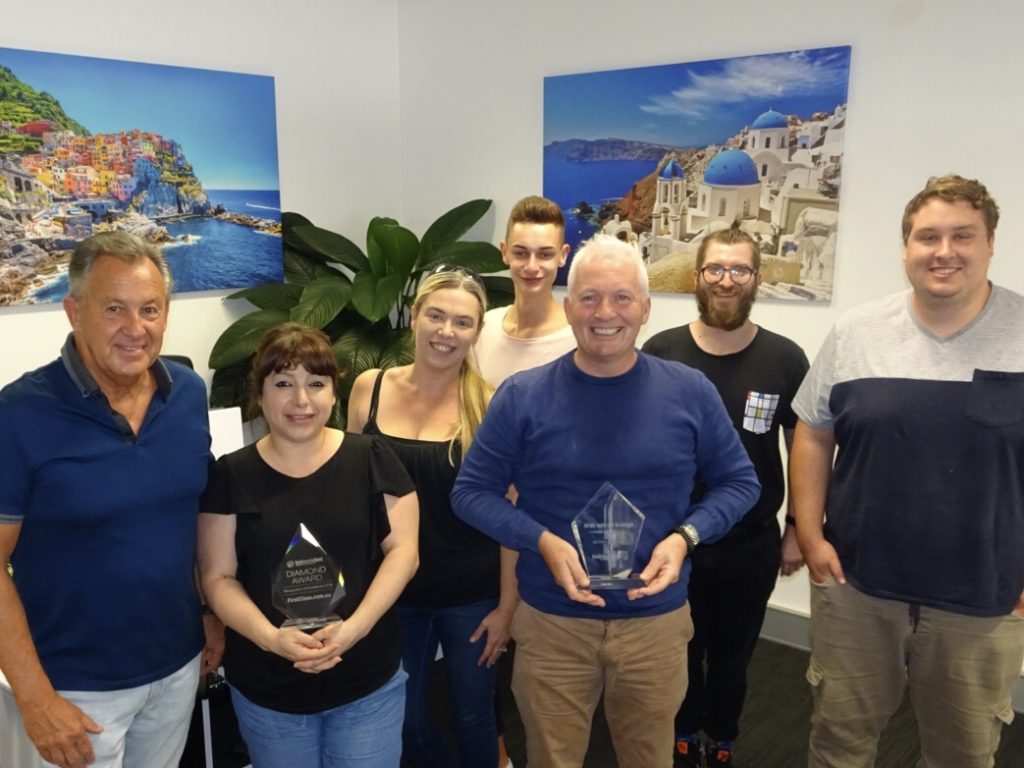 Agent of the Year 2018
Independent Travel Group
Diamond Award for Excellence 2018
Express Travel Group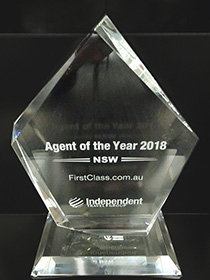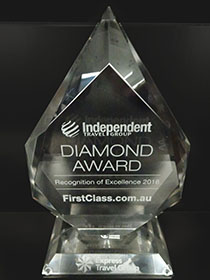 ETG Diamond Award for Excellence 2017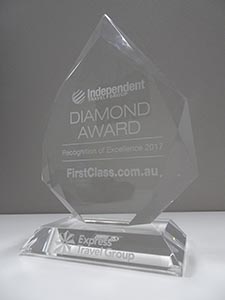 FirstClass.com.au Wins Big at Industry Awards Night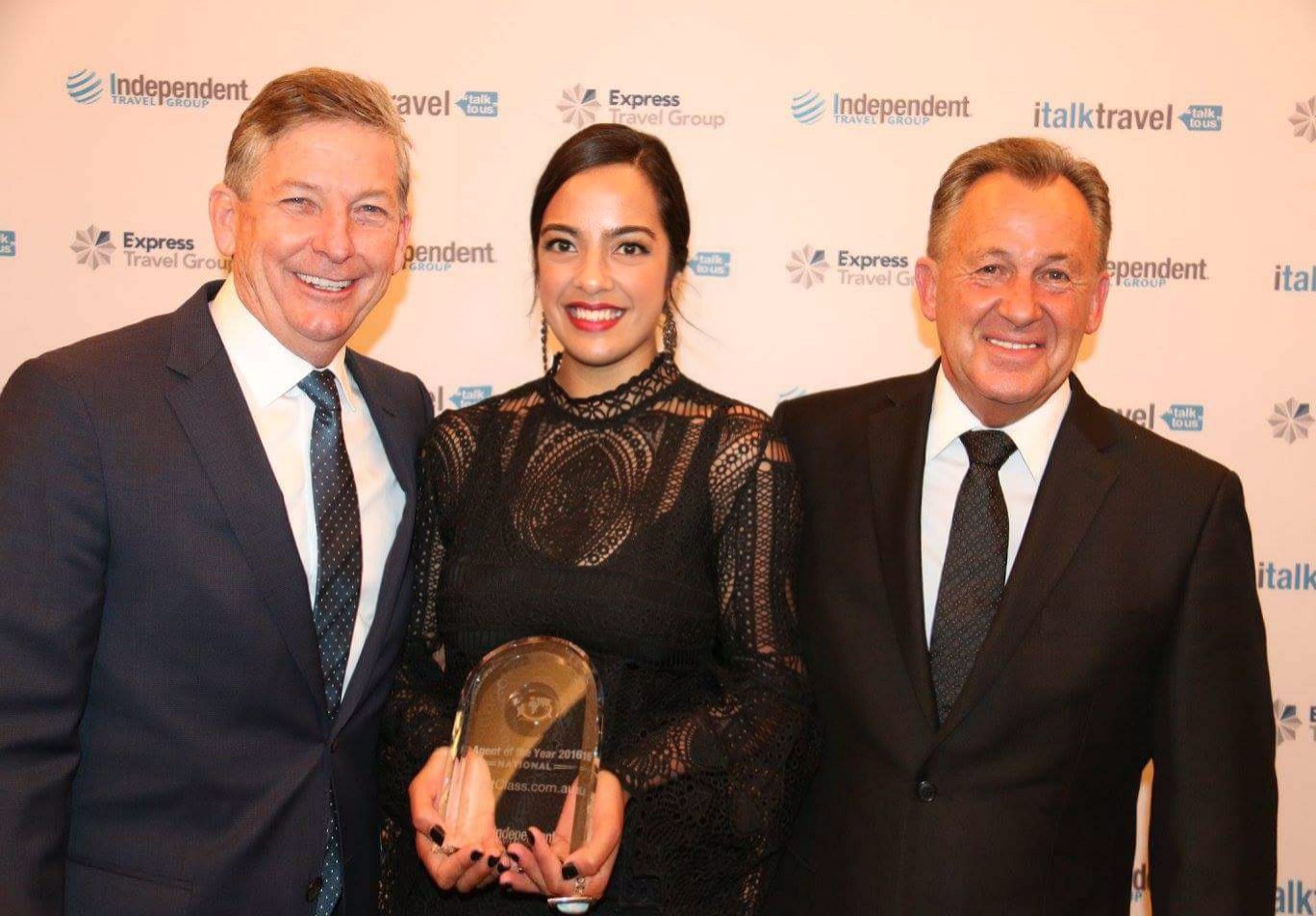 ETG Diamond Award
for Excellence 2016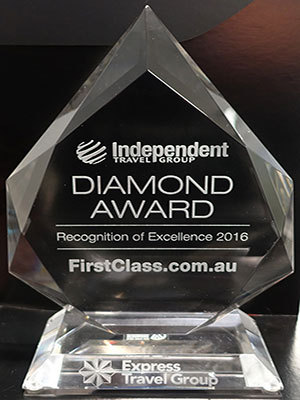 ITG Agent of the Year 2016
From 600 Independent Agents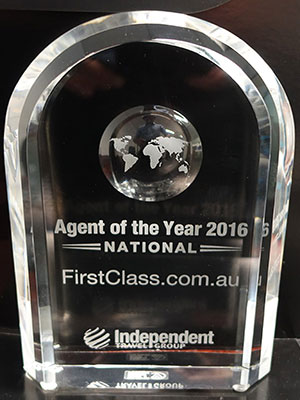 United Airlines
Outstanding Support Award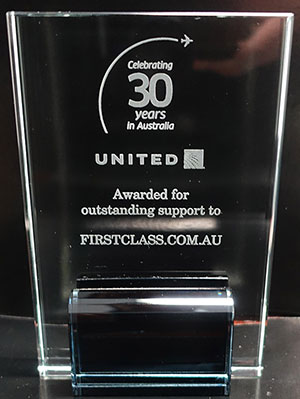 V Australia and AirTickets 2015 National Winner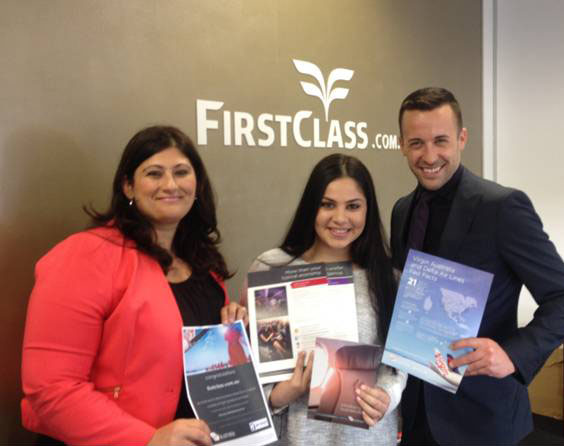 V Australia and AirTickets held a national competition with the winner jetting off to Los Angeles with a friend.
Once again FirstClass took out the top spot with Jessica receiving all the deserved plaudits for all her hard work.
What made it all the more special was her receiving her prize on her 20th Birthday.
Agent of the Year 2013, Independent Travel Group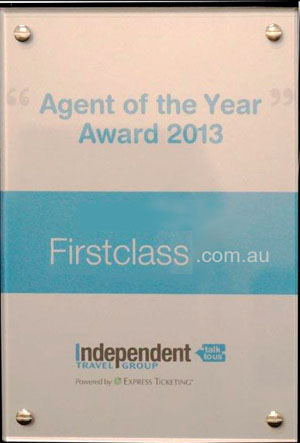 Qantas Achievement Award 2012-13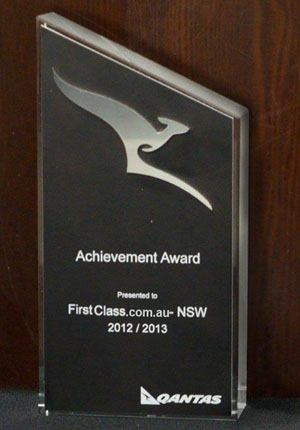 2012 Award for Outstanding Achievement
Independence Awards, Guangzhou, China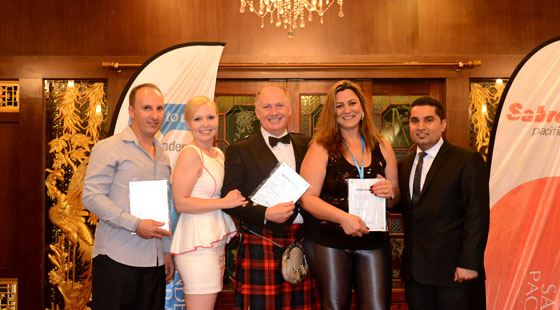 Lufthansa has given another award in 2012 for
"Outstanding Continuous Support" of our business class products.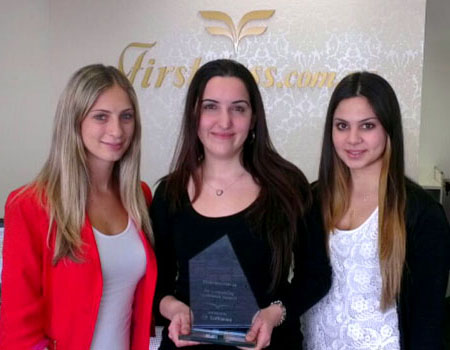 FirstClass Wins Four Awards At JTG Annual Awards Night
FirstClass has made a fantastic acheivement at JTG's recent annual travel awards. We were awarded 4 awards over the night taking out the top prize in two categories! Our manager Garry received the awards at the presentation night which included those below.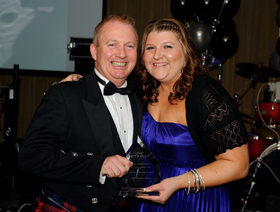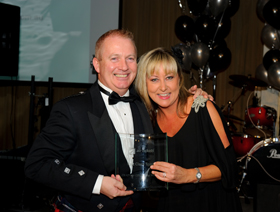 Awards for 2010-2011
Airtickets Shop of the year

Etihad Airways Shop of the year

Lufthansa Outstanding achievement

Virgin Atlantic Outstanding achievement
We are very proud of our team and would like to thank all of our clients without whose support this would not have been possible. These awards help us negotiate even better deals that we can pass onto to our valued customers.
Lufthansa Support Award 2011