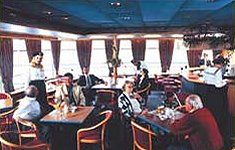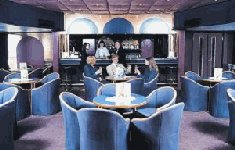 Viking – Russia River Cruises
In 1939, Winston Churchill called Russia "a riddle wrapped in a mystery inside an enigma." For centuries, journeys in Russia were fraught with difficulties, regardless of the method of travel. Vikings explored on their long ships, and Napoleon's army invaded on foot and horseback. Lewis Carroll traveled by rail, sleeping on the railcar floor with his head cushioned by his bag and coat. Lenin traveled by train too, arriving in St. Petersburg from Sweden in time to spark the October Revolution. Under Communist rule, travel in the Soviet Union was particularly problematic, with visits regulated and requiring government sanction. With the fall of Communism, travel in Russia has become significantly less difficult, and the tourism infrastructure continues to improve dramatically as more Westerners visit.
Today, a Viking River Cruises journey provides the perfect way to experience Russia's countryside, culture and two great cities, Moscow and St. Petersburg. Moscow, Russia's capital, boasts some 2,500 historical and architectural monuments, 70 museums, 50 theaters, 4,500 libraries and 540 colleges and research institutions. There is so much to see and experience there—Red Square, with the colorful onion domes of St. Basil's Cathedral, the tomb of Vladimir Lenin and the massive 120-year-old GUM department store, the nearby Kremlin, and of course the city's world-famous Metro system. St. Petersburg provides gentler and more graceful pleasures with its romantic canals, baroque palaces and lovely avenues and squares designed along European lines. You will want to visit the Hermitage, both the historic Winter Palace and a world-class art museum with an extensive collection of works ranging from da Vinci and Michelangelo to Cézanne and Picasso; you will gaze in wonder upon the Peter and Paul Fortress with its baroque cathedral inside; and you will enjoy strolling and shopping along Nevsky Prospekt, the city's main promenade, with its lively culture of street artists and performers.
Viking River Cruises ships cruising the waterways of Russia are listed below. Click on the ship name for details about each specific ship.
Viking Truvor
Viking Lomonosov
Viking Ingvar
Viking Helgi
Viking Rurik