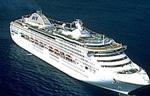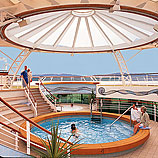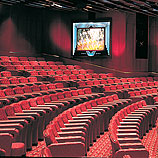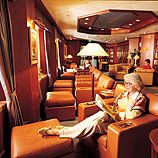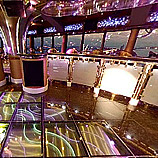 Sun Princess
Sun Princess – along with its sister ships Dawn and Sea – have more than 400 balcony staterooms, so you can wake up to your own exclusive vista. Take a dip in one of three spacious pools or spend your evening at one of the show lounges with unique performances each night. Dining options are also plentiful, including two formal dining rooms, the Sterling Steakhouse and the 24-hour Horizon Court. And don't miss the Lotus Spa for some pampering.
Since September 2013, Sun Princess has completed an extensive $30 million transformation to refurbish and enhance the Princess Cruises vessel. Over a two-week period the ship has received a sparkling new atrium with the signature International Cafe, new sushi and seafood venue, an updated Horizon Court Buffet and a refreshed Lotus Spa.

Dining
Kai Sushi
Regency Dining Room (Traditional Fixed Seat)
Marquis Dining Room
Sterling Steakhouse (Specialty Steakhouse)
Ultimate Balcony Dining
Horizon Court buffet (24 hour dining)
Wine and caviar bar (Casual)
Patisserie (Casual)
Verdi's Pizzeria (Casual)
Sundaes Ice Cream Bar
Trident Grill (Burgers & Hot Dogs)
Afternoon Tea
24-hour complimentary room service
Entertainment
Princess Theatre
Vista Show Lounge
Grand Casino
Wheelhouse Bar
Atrium Lounge and Bar
Shooting Stars
Rendezvous
Onboard Activities
Riviera Pool (plus 2 hot tubs)
Lotus Spa Pool (plus 2 hot tubs)
Lotus Spa, Gymnasium and Fitness Area
Virtual Golf Similators
Shuffleboard
Sports Court
World-class art collection, gallery & auctions
Libary and Writing Room
ScholarShip at Sea (onboard learning centres)
24 Hour Internet cafe (wireless access available)
Botiques (Duty Free)
Future Cruise Sales
The Sanctuary – a serene haven just for adults
Movies Under the Stars – outdoor theater
Ship facts
Ship Details
Gross Tonnage
77,499 Tonnes
Star Rating
4 Star
Size/Style of Ship
Large/Resort
Entered Service
Dec 1995
Registry
Great Britain
Former Name
N/A
Length
261.3 metres
Beam
32.2 metres
Draft
8.1 Metres
Propulsion/Propellers
diesel-electric (46,080kW)/2
Maximum Cruising Speed (knots)
21
Passenger Capacity (twin)
1,950
Crew
900
Nationality of Officers
Italian
Nationality of Crew
International
Total Cabins
975
Total Inside cabins
372
Total Outside cabins
603
Cabin/Suites with Balcony
446
Wheelchair Accessible Cabins
19
Passenger Decks
10
Cabin Electricity
110v and 220v
Elevators
11
Self-Service Laundry
Yes
Onboard Currency (subject to change)
US Dollar
Australian dollars for cruises that commence from, and return to Australia.