From the moment you step aboard, you will feel welcomed and right at home. And with attentive service from a friendly staff that knows what hospitality means, you'll find your Princess® ship truly is your home away from home.
Indulge your appetite whenever you wish on board Princess®. Every hour, chefs are busy baking, grilling and sauteing great-tasting fare from scratch. Princess offers unparalleled inclusive dining options throughout the ship with a wide range of culinary delights to suit any palate, from endless buffet choice to gourmet pizza, frosty treats, decadent desserts and much more.
The newest ship Sky Princess includes the best of the incredible features found on sister ships Regal Princess®, Royal Princess® and Majestic Princess® from the relaxing Sanctuary to the expansive three-deck Atrium to some of our newest dining venues with updated décor and design throughout the ship.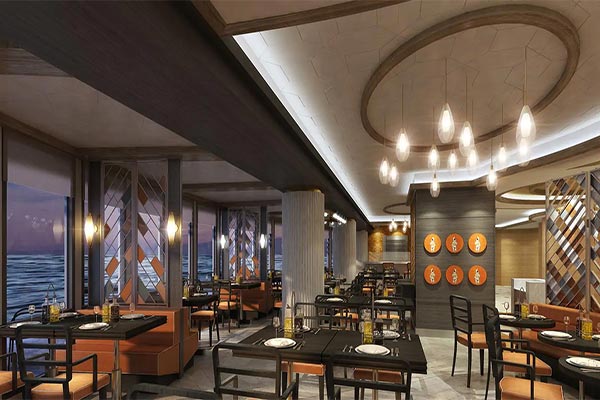 Named for the Master Chef Alfredo Marzi, this charming restaurant offers gourmet pizzas with an open kitchen and dining bar, where you can watch as your personal pizza is crafted by hand and served straight out of the oven.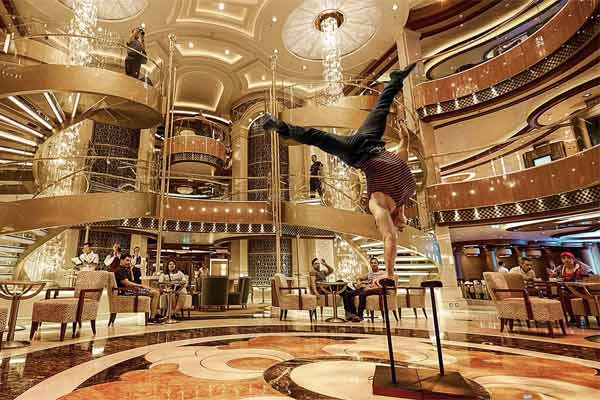 Discover Old World charm as you stroll through the breathtaking Piazza-a hub of activity, inspired by the vibrant squares of Europe. Roving street performers, quaint boutiques, a spiral staircase and several glass-walled lifts provide panoramic views. Visit the International Cafe for gourmet coffees, or marvel at the wine selection at Vines, voted one of the "Best Wine Bars at Sea," by USA Today.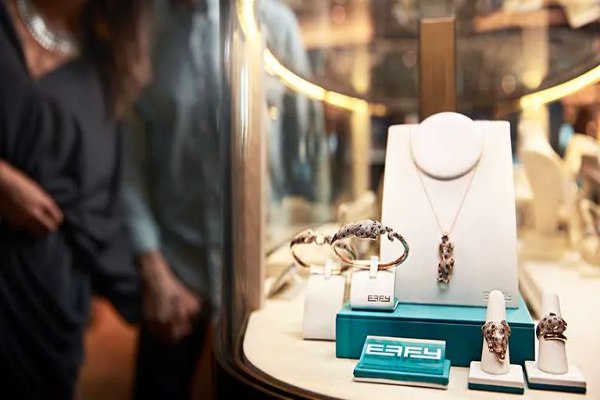 It's no surprise The Shops are awarded "Best Onboard Shopping" from Porthole magazine year after year. On board, you'll find a fabulous range of fine merchandise from brands like Swarovski, Chanel, Estée Lauder, Clinique, Lancôme, Calvin Klein, Citizen and Tissot, plus local crafts, keepsakes and souvenirs. And everyday tax-and duty-free savings can add up to as much as 30% off suggested U.S. retail prices.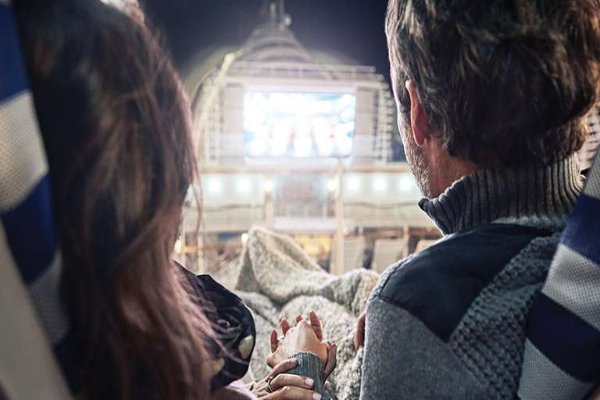 Throughout the day and night, the exclusive open-air poolside amphitheater is the go-to destination for feature films, thrilling concerts and exciting sporting events such as live football games. Cozy up under a fleece blanket in the comfortable lounger and feast on complimentary fresh-popped popcorn in the evening or delicious cookies and milk during the day, and enjoy that exciting car chase or mystery thriller on the giant screen.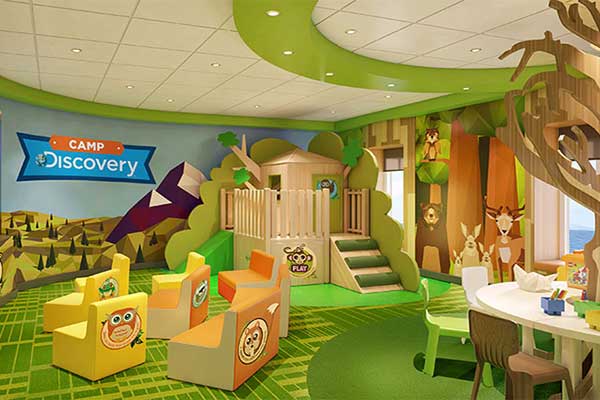 Even the littlest guests will delight in this whimsical, forest-themed world that inspires playtime and invites exploration. Kids, ages 3 to 7, can dance, enjoy pajama movie nights, create art projects like Animal Planet puppets and masks or compete in a Lego boat-building contest.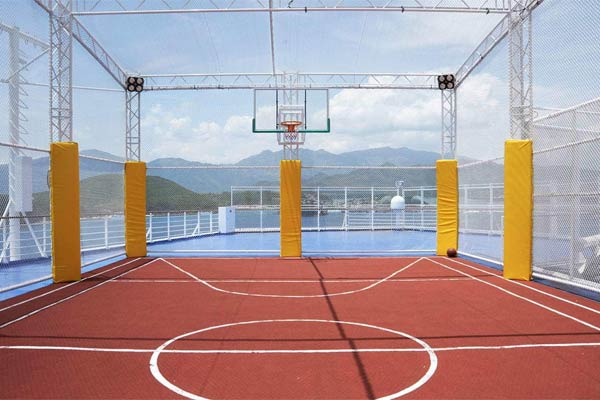 Feel the court under your feet and the thrill of victory as you sink the ball in for two points. No matter your athletic ability, there's nothing like shooting a few hoops out in the middle of the ocean as you watch the sun set and the stars come out. The Sports Court is not only set up for basketball but also for volleyball. Pick up a game, compete against fellow passengers for bragging rights, or start your own dream team.