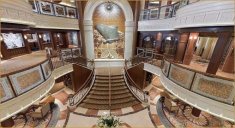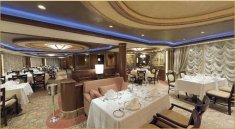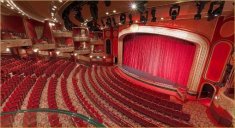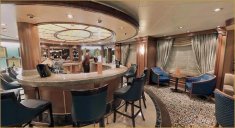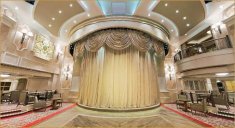 Queen Victoria
With the launch of

Queen Victoria

, three Queens will sail together under the Cunard banner for the first time in our history.

To set eyes on her sleek outline, with her distinctive black and red livery, is to recognise her instantly as the latest classic Cunarder, a unique marriage of heritage and innovation. Warmly reminiscent of a more gracious era, modern technology combines seamlessly with her classic yet contemporary interior.

Elegant and stylish, every public room will create a unique ambience where our renowned White Star Service™ will continue to surpass expectations.

Dining
Britannia Restaurant

The Verandah

Lido

Queens Grill

The Courtyard

Princess Grill

The Grills Lounge
Entertainment
The Grills Terrace

The Grills Upper Terrace
Winter Garden
Cafe Carinthia
The Chart Bar
The Golden Lion
Commodore Club
Casino
Hemispheres
The Midships Lounge
Churchills Cigar Lounge
The Royal Court Theatre
Onboard Activities
The Play Zone and The Zone

The Library

The Royal Arcade

Queens Room

Cunardia

Cunard Health Club and Spa


ConneXions Internet Centre

ConneXions Conference Centre

24-hour room service

Satellite TV

Ship facts
Ship Details
Gross Tonnage
90,000 tonnes
Star Rating
Size/Style of Ship
Large (Resort) Ship
Entered Service
Dec 2007 (estimated)
Registry
Former Name
N/A
Length
294 metres
Beam
32.3 metres
Draft
7.9 metres
Propulsion/Propellers
Maximum Cruising Speed (knots)
20
Passenger Capacity (twin)
2,014
Crew
900
Nationality of Officers
Nationality of Crew
Total Cabins
1,007
Total Inside cabins
141
Total Outside cabins
866
Cabin/Suites with Balcony
714
Wheelchair Accessible Cabins
20
Passenger Decks
12
Cabin Electricity
110v/220v
Elevators
14
Self-Service Laundry
Onboard Currency (subject to change)
US Dollar