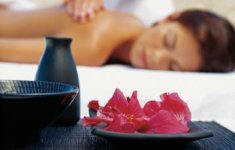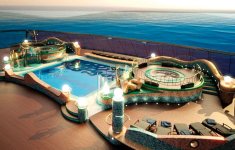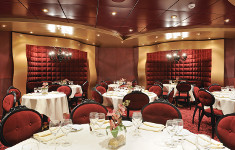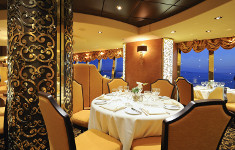 MSC Preziosa
We are proud to introduce our new flagship: MSC Preziosa – created so you can savour the pleasures of the Mediterranean spirit on unforgettable voyages of exploration all over the world. Experience the beauty of select natural materials radiating Mediterranean light and colour – including a real stone piazza – alongside spectacular features such as sweeping Swarovski grand staircases and a magical 'infinity' pool. Relish award winning favourites. The sublime MSC Aurea Spa with beauty and wellness treatments that melt every tension away. The secluded luxury of MSC Yacht Club's exclusive suites, butler service, dedicated facilities and private decks – all offering privileged access to the world class leisure on board, including a full gaming Casino and Broadway style theatre. Discover innovations exclusive to MSC Preziosa, bringing our guests irrresistible new opportunities to tailor every moment to their tastes and moods. Like the splash packed fun and games of the Doremi Castle kids aqua park, or the swooping thrills of Vertigo, the longest single rider water slide of the seas. Or the open kitchen Galaxy Restaurant, boasting delicious all day dining and a panoramic disco that keeps the beat till late. Want to sunbathe in peace and privacy? Soak up the sun in style in this adults only sanctuary of serenity. Top 18 boasts premium deck space and stunning sea views, not forgetting its own dedicated spa service, bar menu and complimemtary fruit skewers. For groups of friends, couples looking for a romantic hideaway or parents looking for some quiet time, Top 18 is the perfect place to relax, unwind and watch the waves go by. There's all this and more to discover at your own pace on MSC Preziosa, living Mediterranean style, savouring every precious moment to the full as you explore the most beautiful places on earth from the sea.
Onboard Facilities:
Bars/Restaurants:
Buffet/Cafeteria/Self service
Main Restaurant
MSC Yacht Club Members Dedicated Restaurants
Pizzeria
American style diner
Ristorante Italia
Eataly Restaurant
Ice Cream Bar
Jazz Bar
Main Foyer Bar
Music, Piano and Show Bar
Outdoor and Pool Bar
Pre-dinner Bar
Sports Bar
Wine Bar
Spa – Relax & Sport:
Basketball
Jogging Track
MSC Aurea Spa
Shuffleboard
Solarium
Sport Centre
Tennis
Entertainment:
4D Cinema
Art Arcade
Bowling
Candy Shop
Card Room
Casino
Children's Area
Discoteque
Duty Free
F1 Simulator
Internet Point
Library
Outdoor Cinema
Photo Shops & Photogallery
Poker Room
Pool Shop
Shopping Area
Teens Disco
Video Games
Pools:
Covered Pool
Main Pool Complex
Teens Water Slide
Zen Area
Conference rooms:
Business Centre/Meeting Rooms
Equipped lounges/Bars
Theatre
Eataly Restaurant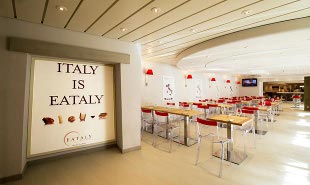 With around 80 seats, the first Eataly Restaurant at sea embodies the founding concept of the Eataly food chain, offering a stylish, minimalist space where you can eat, buy and learn about the finest Italian food. Choose from 18 delicious, simple, top quality dishes in a relaxed, uncluttered atmosphere. After dinner, you can take a taste of Eataly away with you, thanks to the wide choice of high-quality Italian produce available to buy, from aged balsamic vinegar and Ligurian olive oil to dried Gragnano pasta and chemical-free wines.
Ship facts
Ship Details
Gross Tonnage
133,500 Tonnes
Star Rating
4 Star
Size/Style of Ship
Large/Resort
Entered Service
Apr 2013
Former Name
None
Length
332.9 metres
Beam
38 metres
Propulsion/Propellers
diesel-electric (73,000kW)/5 Pods
Maximum Cruising Speed (knots)
23.5
Passenger Capacity (twin)
3,959
Crew
1,325
Nationality of Officers
 Italian
Nationality of Crew
 International
Total Cabins
1,637
Total Inside cabins
294
Total Outside cabins
85
Cabin/Suites with Balcony
1258
Wheelchair Accessible Cabins
43
Passenger Decks
14
Cabin Electricity
110/220v
Elevators
15
Self-Service Laundry
No
Onboard Currency (subject to change)
Euro