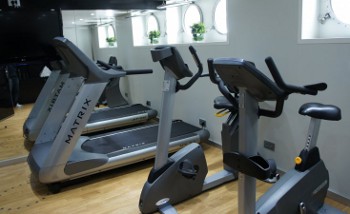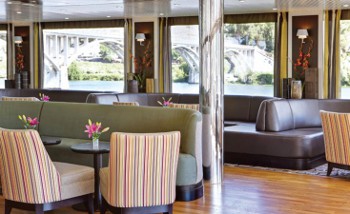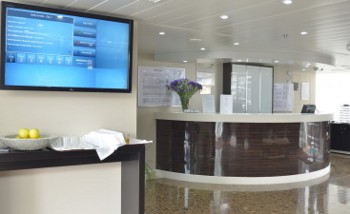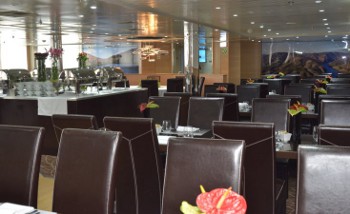 MS Douro Spirit
Launched in 2011, the magnificent MS Douro Spirit has ushered in a new and luxurious era on Portugal's most famous river, the Douro, bringing standards of service and on-board facilities of the very best that Europe's rivers offer. Many decades of experience in construction have been brought to bear in the unique design and materials featured throughout the MS Douro Spirit, creating a top quality, fully air-conditioned four star superior floating hotel, thus ensuring that your splendid cruise along this most underrated of rivers will be a truly memorable experience.
Purpose built for its home river and accommodating just 128 guests in the stylish surroundings befitting a top quality hotel, the ship's modern design and attention to detail ensures a more spacious and less crowded feel in comparison to similar ships on the river. The excellent ratio of just four guests per crew member ensures first class service and cuisine, plus the friendly "small ship" feel so beloved of Riviera Travel cruise aficionados, enables the ever attentive crew to revel in taking care of all those little things – leaving you to simply sit back, relax and enjoy every minute of your delightful river cruising experience. The most up to date design methods incorporating a commitment to the latest technology and a strong environment ethic are at the heart of this state of the art vessel, and of course it goes without saying that the highly trained crew just delight in welcoming you aboard their "home from home".
Boarding via the entrance lobby on the superior (upper) deck, you will immediately be impressed by the crisp, modern yet stylish decor befitting a four star superior ship; its discreet lighting, sparkling surfaces and highly polished marble floors give a sophisticated yet light and airy "designer" elegance which is reflected throughout. Ideally located alongside the entrance lobby are the reception and a small boutique. Then forward is the lounge and bar, sumptuously furnished with a perfect blend of elegant semi-circular leather settees, comfortable armchairs complimented by contemporary fittings and high quality, polished hardwood flooring. Tables are decorated with fresh cut flowers and the well stocked bar is of course the heart of the lounge, staffed by consummate professionals taking delight in attending to your every wish in sampling local wines or preparing whatever takes your fancy. As on all our vessels, you are surrounded by impressive panoramic windows offering superb viewing as some of the world's finest river scenery gently slips past. This is also where we hold our informative but formal lectures, giving background information on the regions through which you cruise – their history, culture and a host of different subjects which really enhance your holiday.
Ship facts
MS Douro Spirit Features:

– Main restaurant on lower deck serving buffet breakfast, buffet lunch and dinner
– Lounge with bar and panoramic views on the upper deck
– Air conditioned public areas & cabins
– Lift between lower and upper deck
– 24 hour self service station for tea & coffee
– Sun Deck with comfortable outdoor chairs and sun loungers
– Splash pool
– Small boutique
– Reception
– Wellness area, fitness equipment & treatment room
– Laundry service