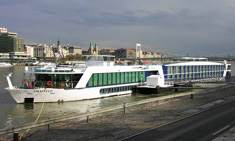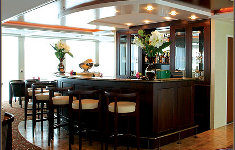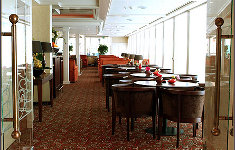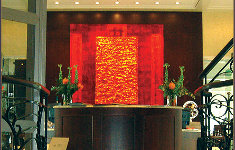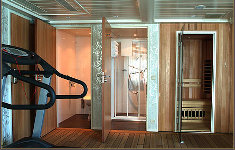 MS Amacello
The MS Amadante and MS Amacello debuted in Spring of 2008, joining the MS Amalegro (2007) and the MS Amadagio (2006). Two more new ships, the MS Amadolce and MS Amalyra debut in 2009 and two more ships are scheduled for 2010. These vessels set new standards in European river cruising and offer a number of features, which no other European river cruise ship can match. Each APT vessel carries 148 passengers in unequaled luxury, comfort and style and is staffed by a highly-trained professional crew, with an ongoing emphasis on personal service.

Dining

Onboard culinary staff offers sophisticated menus comprised of wonderful soups, fresh produce, high quality choice cut meats, and fresh fish and seafood. Your Maitre d' always welcomes you to the restaurant with a bright smile.
Start your day with a lavish gourmet champagne breakfast buffet. Choose from a rich assortment of breads, croissants and pastries, a variety of fresh fruit, yogurt, cereals, and smoked salmon. Sample the delicious cheeses, cold cuts and local sausages, as well as our daily regional specials. An array of traditional breakfast items is also available from the menu.
Return from your shore excursion to a delicious lunch. Start with mouth-watering hot or cold appetizers, homemade soups, then choose from a selection of great entrees, finish off with a delectable dessert and complimentary cappuccino.
In the evening, be our honored guest for an elegant dinner or a traditional theme night with a feast of regional specialties. Enjoy delicious cuisine and complimentary free-flowing wines from the local vintners. Our kitchen crew knows how to orchestrate a truly memorable dining experience.
Amenities
BICYCLES: Each ship has plenty of bicycles onboard which can be used by passengers, free of charge, to explore the small towns. Most regions offer well-maintained bicycle paths along the river.
WELLNESS AREA: Located in the aft area of the Violin Deck, this generously designed space includes a glassed-in fitness room, massage and beauty salon; the aft lounge with modern wicker furniture and French doors to enjoy the fresh river air.
ELEVATOR: Each ship has an elevator, which very few river cruise ships feature. The elevator reaches four different levels: the Restaurant level (1), the Staterooms on the Cello Deck (2), the Lobby and Panorama Lounge (3) and the Staterooms on the Violin Deck (4).
INFOTAINMENT SYSTEMS: Every stateroom is equipped with monitor, keyboard with Internet access, English language TV stations, a large movie selection and numerous music programs. Our satellite telephone system allows you to call home for a nominal fee.
The MS Amacello offers well designed public areas for your enjoyment. Enter the contemporary lobby with its captivating artwork, then relax in the modern lounges and bars with comfortable furnishings. Enjoy pleasant, well – lit hallways and generous open stairways.
All staterooms feature private facilities, a cosy sitting area,
direct – dial phone, flat – screen TV, internet access, safe, air
conditioning and ample closet space.
All staterooms are outside, with over 80% featuring sliding glass doors and French balconies.
Dining

On board dining within their intimate restaurant is simply sublime. Breakfast and lunch comprise a sumptuous array of hot and cold cuisine from the buffet.Dinners consist of four course à la carte dining with complimentary wine from local wineries.
24-hour room service Available

Entertainment and On Board Facilities
Whirlpool atop the Sun Deck

Lido Bar

Work out in the Fitness Room

The Hair and Massage Salon.
Ship facts
Ship Details
Gross Tonnage
Star Rating
Size/Style of Ship
River
Entered Service
2008
Registry
Switzerland
Former Name
Length
110 metres
Beam
12 metres
Draft
1 metre
Propulsion/Propellers
Maximum Cruising Speed (knots)
Passenger Capacity (twin)
148
Crew
43
Nationality of Officers
European
Nationality of Crew
European
Total Cabins
75
Total Inside cabins
0
Total Outside cabins
75
Cabin/Suites with Balcony
62
Wheelchair Accessible Cabins
Passenger Decks
4
Cabin Electricity
120v/240v
Elevators
1
Self-Service Laundry
No
Onboard Currency (subject to change)
EUR