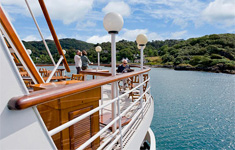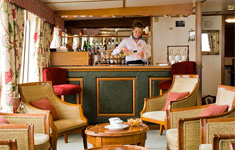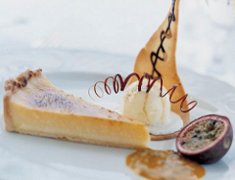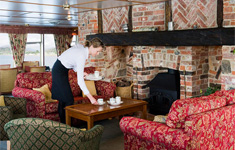 Hebridean Princess
The highlands and islands of Scotland, her lochs and remote mainland areas are all accessible from the luxurious comfort of Hebridean Princess.
Carrying just 49 guests, Hebridean Princess has an enviable reputation for exceptional service, fine food and wine and the very warm welcome extended by our dedicated crew of 38. She has thirty spacious, elegant and well-appointed cabins, 11 designed especially for the single traveller.
Over the course of eighteen seasons, we have taken pleasure in sharing our local knowledge with passengers, and in introducing them to some of the most striking locations in Europe. Romantic castles; tranquil, spectacular lochs; wide open spaces and seldom-visited anchorages. A selection of "Footloose" cruises caters for most walking abilities with a range of guided walks in the hills and mountains, seashores and lochs, with the promise of a nip of whisky and a fine and hearty meal back on board.