A voyage with The Ritz-Carlton Yacht Collection offers an unprecedented opportunity to be untethered. Here, freedom and flexibility allow immersion in life's exceptional experiences; exploration of earth's exquisite and unexpected hideaways; and stirring of passions and curiosities that create new and deepened connections.
From Crossing Voyages to Luxury Caribbean Cruises, or everything in between, every voyage begins with the proper accommodations and onboard offerings. The Ritz-Carton yacht experience offers impressive suites enhanced with a private oceanview terrace in every suite and tailored features. Guests can enjoy in-suite dining or visit one of their world-class onboard restaurants for culinarily curated menus incorporating local ingredients and Michelin star quality.
All of this delivered in an intimate setting with a heightened level of care and attention. Enlivened and enlightened, marvel at the beauty of the world through fresh eyes. Live untethered, live fully.
Inclusions

ALL-INCLUSIVE EXPERIENCE
Find peace of mind on board, knowing that every detail of your surroundings has been considered. From in-suite espresso machines and premium beverages to small bites all hours of the day, higher-tier mini luxuries are yours to enjoy with compliments.
Whether yachting through mesmerizing waters in a luxury Northern Europe and Baltic cruise, relaxing in the warm waters of the Caribbean through a luxury Caribbean cruise, or taking a crossing voyage, amenities should be your last worry while voyaging with The Ritz-Carlton Yacht Collection. All guests aboard their bespoke yacht collection can enjoy a variety of world-class features as part of their all-inclusive cruise fare, regardless of suite type or voyage duration.
Your All-Inclusive Fare includes:
Oceanview accommodations, each with private terrace overlooking the ocean
Access to a Personal Concierge in all suite categories
Onboard gratuities
Multiple dining venues
24-hour in-suite dining
Beverages in-suite and throughout the yacht
Onboard entertainment and enrichment
Wi-Fi
Marina-style platform with access to non-motorized watersports while at anchor
Dining

SAVOR THE LANDS YOU VISIT WITHOUT STEPPING ASHORE.
Specialty restaurants, intimate venues, and innovative menus ensure your every culinary craving can be fulfilled. Stunning contemporary interiors maintain an understated and relaxed luxury, while al fresco spaces embrace the fresh sea air and daily destinations. Tempt your palate with unique yacht dining experiences including regionally-inspired cuisine that provides a more immersive experience in the cultural traditions of a location. Indulge in an à la carte dining experience designed by Chef Sven Elverfeld of Aqua – the three Michelin-star restaurant at The Ritz-Carlton® in Wolfsburg – enjoy a fresh catch al fresco as you bask poolside, or order in-suite dining whenever the mood strikes.
The Ritz-Carlton Yacht Collection aims to redefine cruise ship dining with world-class menus and expertly curated flavors of local ingredients and internationally inspired flavors. The Ritz-Carlton Yacht Collection dining options include meals designed for every diner, palate, dietary need, and adventurous spirit. Explore their collection of restaurants that are redefining cruise ship dining below.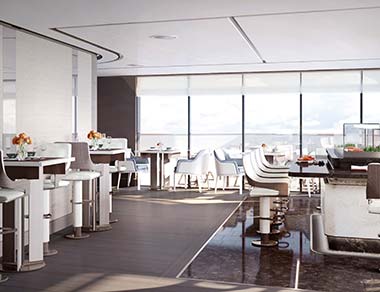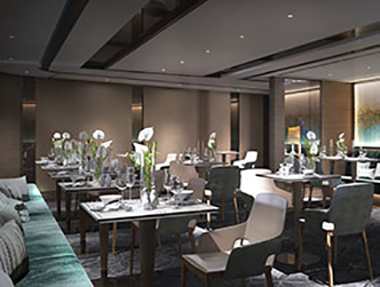 The Evrima Room
Designed with intimate seating arrangements, the spacious main restaurant offers a thoughtfully-designed balance of privacy and social connection. A menu of locally inspired creations change with the seasons to reflect the passing scene. The menu highlights the varied cultures, lands, and sights that are best explored at The Ritz-Carlton Yacht Collection destinations.
Talaat Nam
Creative interpretations of Southeast Asian cuisine are paired with sophisticated, laidback luxury in this sleek, contemporary restaurant. Sit down at the sushi bar, enjoy a more family-style table experience, or dine outside and watch the day's destination disappear with the setting sun.
S.E.A.
Indulge in a specialty dining experience designed by Chef Sven Elverfeld of Aqua, the three Michelin-starred restaurant at The Ritz-Carlton® in Wolfsburg. S.E.A. offers an inspired European tasting menu in a sophisticated setting with a contemporary feel. Cruise dining has never been more refreshing. Reservations required, additional fee applies.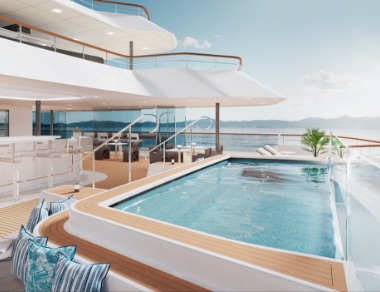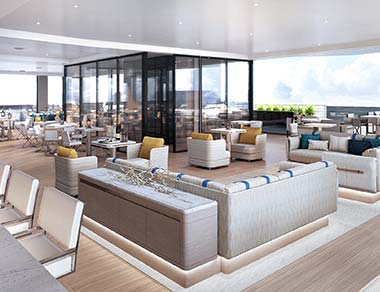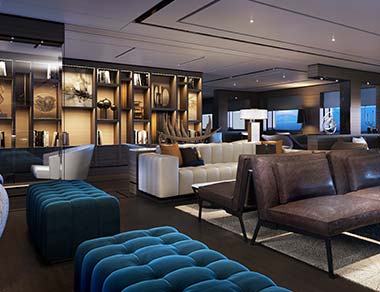 Mistral
Come as you are, for lunch or a romantic dinner al fresco. The Mediterranean-inspired menu features fresh local catches, while prime cuts are prepared to order from the grill. The deck serves as one of the best views on the yacht to enjoy dinner or drinks.
The Pool House
From a leisurely breakfast for early risers to late-night dining, this casual eatery serves a variety of cuisines prepared à la minute in an open air space. Enjoy a relaxing meal or casual bite at this cruise ship restaurant.
The Living Room
Guests will wake to freshly roasted coffees and baked pastries at the espresso counter and bar. An array of ready-made culinary treats is also available for day trips and late nights.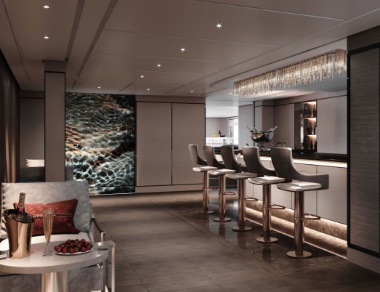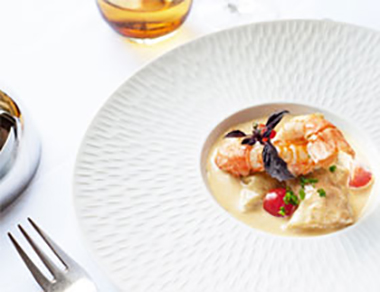 The Bar
Begin your evening with a bubbly cocktail, toast a special event or relax with an after-dinner nightcap, this intimate cocktail lounge serves top labels from around the world, as well as premium champagnes with caviar pairings.
In-Suite Dining
Dine in the comfort of your suite or on your private terrace when you order from the All-Day Dining menu, featuring influences from every dining venue onboard. For guests looking for further flexibility within all of The Ritz-Carlton Yacht Collection suites, a Late-Night Dining menu will also be available.
Spa

THE SPA EXPERIENCE
An indulgence or a necessity, a moment of connection or solitude, an awakening or an escape; the spa experience signifies something different for everyone. Relax and restore with exceptional massages, facials, and a variety of locally inspired treatments in this serene oasis. The Spa experience aboard The Ritz-Carlton Yacht Collection invites you to indulge in scents and delights from around the world. Enjoy a rejuvenating spa treatment in one of five private rooms, paired with ocean views. Plus, a full-service Beauty Lounge, Gentleman's Grooming Salon, as well as a sauna, steam room and quiet zones allow you to truly disconnect from the world and connect with yourself.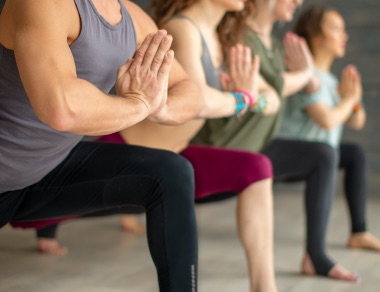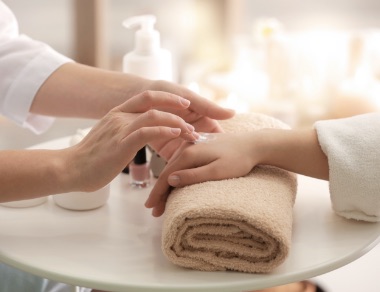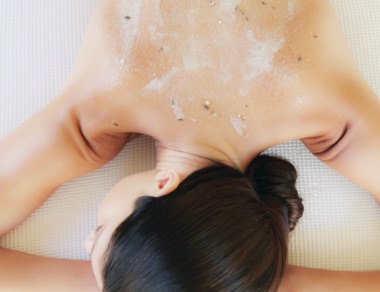 Fitness
The Gym is home to a health and wellness program that integrates fitness and spa with lectures and nutrition that can be customized for each guest. From personal training in the Gym to sunrise yoga and mat Pilates in the Fitness Studio, each voyage has opportunities to maintain a healthy lifestyle. With a selection of machines such as bikes, rowers and ellipticals as well as free weights and other equipment, guests can take their regular exercise routine onboard.
Barber & Salon Services
The Salon offers a variety of beauty and hair services including manicure and pedicure treatments, hair onsultations, cutting, styling and blow drying. Next door at The Barber, gentlemen can enjoy a close shave or invigorating facial  before heading ashore to explore the port feeling refreshed and revitalized.
The Ritz-Carlton Spa®
Listen to the gentle lap of waves while reclining on a massage table, savoring a therapeutic spa treatment from the private terrace of one of the treatment rooms. Inspired by the destinations we visit and curated to fulfill your needs, the treatments feature the finest ESPA products to awaken the senses, refresh the body and renew the spirit. Arrive early, stay a while and drift away into relaxation aboard your oasis at sea.
Service

EXTRAORDINARY ON LAND. AMAZING AT SEA.
Of all the remarkable destinations you'll sail to, the yacht itself may become your favorite — especially after a day ashore. The steward welcomes you with a cold towel to wipe off the heat. The attendant hands you chilled mint water on the way to your suite. With almost as many staff members as guests, every wish — even wishful thinking – is our command. With service so intuitive and with such an unwavering commitment to detail, you'll enjoy a sense of freedom that is quite extraordinary at sea, relaxed and at ease, far removed from your everyday world.
The Ritz-Carlton Yacht Collection service embodies true hospitality for an untethered voyage. Allow their service professionals to conduct a symphony of services for a truly remarkable luxury cruise experience.
Your Personal Concierge
Your luxury cruise suite comes with access to a Personal Concierge who ensures every detail is considered – from dinner reservations at a specialty dining restaurant to organizing your destination experiences in one of their immersive Shore Collection excursions. The Personal Concierge is your single onboard touchpoint to ensure a flawless, seamless journey from beginning to end.
Allow a Personal Concierge to assist in the orchestration of all planning for your voyage from the smallest details to grandiose plans, so you can focus on what truly matters – relaxing and enjoying the journey. Your wish, whether it be to distill your own perfume in France or to seek adventures in the Fjords, is our command. Allow their Personal Concierge to flawlessly plan every request.
The Ritz-Carlton® Gold Standard
With an everlasting credo and unwavering commitment to service, The Ritz-Carlton® has been recognized with numerous awards that illustrate their embodiment of what it means to set the precedent of hospitality worldwide – and now equally extraordinary at sea. Immerse yourself in a truly committed hospitality experience where every need is met, many before even being expressed. Leave your concerns, worries, and complications on land – they offer seamless service at sea for an impeccable hospitality experience at sea.
Life Onboard

THROW OFF THE LINES AND STEP ABOARD.
The Ritz-Carlton Yacht Collection onboard features have been expertly designed to enlighten, enliven, and excite. Like the slower pace lifestyle of a superyacht, life on board is laid back and casual, with a sense of freedom and flexibility. Spaces are designed to embrace the natural surroundings, with walls of glass that flow seamlessly toward the sea and elegant yet comfortable décor. And thanks to a spectacular space ratio of more than 89 square feet per guest, there's room to accommodate the luxuries of a boutique resort, including a full-service spa and a generous collection of aquatic recreational activities. Evenings can be enjoyed with cocktails and live music in the Living Room or late-night dancing in the Observation Lounge. A local celebrity may be on board for a specially curated performance. Or some may prefer to head for a club in town to take in the local scene.
Immerse yourself in a life untethered aboard The Ritz-Carlton Yacht Collection's luxury all-inclusive cruises. Discover standout luxury yacht features including a lounge, marina-style water sports, and the world-famous Ritz-Carlton onboard spa. Relax, unwind, and unplug among luxury cruise features that beckon guests to live elevated and unencumbered.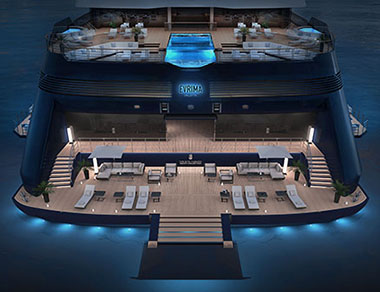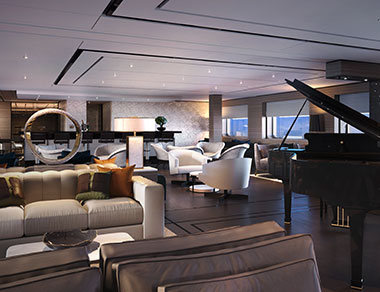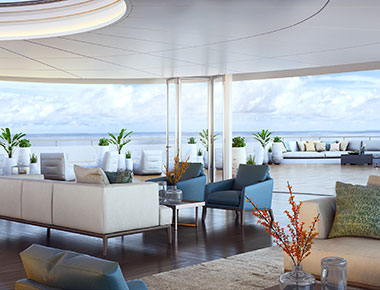 Marina and Marina Terrace
Sitting right at the water's edge, the Marina offers sun loungers and a generous choice of water toys. Like a private beach with seamless entry into the sea, it's the go-to spot while at anchor. Just steps above, the Marina Terrace serves handcrafted cocktails and light bites with stunning views
The Living Room
Bold shades of blue reflecting the sea provide a vibrant accent to the yacht's gathering place, with its chic, comfortable furnishings and library with travel guides and best sellers. Diffused lighting transforms the space into a cocktail lounge with piano bar, dancing and live music later on, making The Living Room one of the most popular Ritz-Carlton Yacht Collection onboard features.
The Observation Lounge
Top-deck views erase the borders between land and sea, an inspired setting for lounging, cocktails or socializing. At twilight, the space is transformed into a venue with cocktails and live entertainment, extending into a late-night hangout. Whether exploring on luxury repositioning cruises, luxury Baltic cruises, US-based cruises, or anything in between, The Observation Lounge is your vantage point for sightseeing anywhere at sea.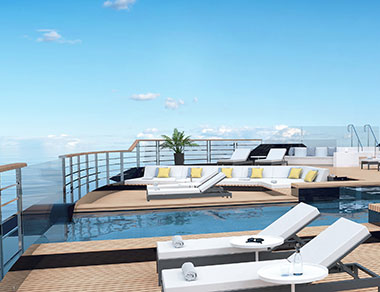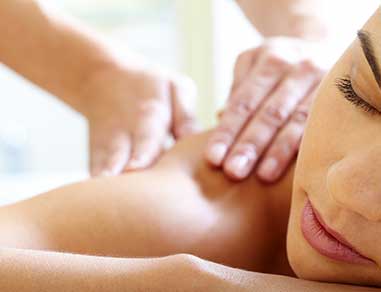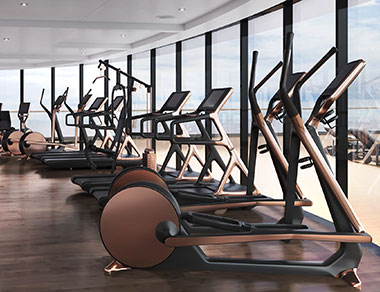 The Pool
An infinity oasis of blue is just steps away from The Pool House, where guests can enjoy all-day dining. Frozen treats, whirlpools to soak in, and refreshing water mistings pamper guests on the sun loungers and banquettes. A spacious venue for deck parties and open-air movies.
The Ritz-Carlton Spa®
Exceptional massages, facials, and a variety of locally inspired treatments await you within the serene onboard oasis. Enjoy a rejuvenating spa treatment in one of five private rooms, or al fresco, paired with ocean views. Plus, a full-service Beauty Lounge, Gentleman's Grooming Salon, as well as a sauna, steam room and quiet zones allow you to truly disconnect. Reservations required, additional fee applies.
The Gym
The Gym is home to a health and wellness program that integrates fitness and spa with lectures and nutrition that can be customized for each guest. From personal training in the Gym to sunrise yoga and mat Pilates in the Fitness Studio, each voyage has opportunities to maintain a healthy lifestyle.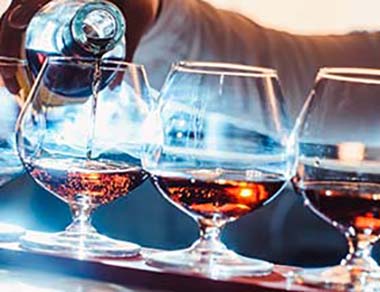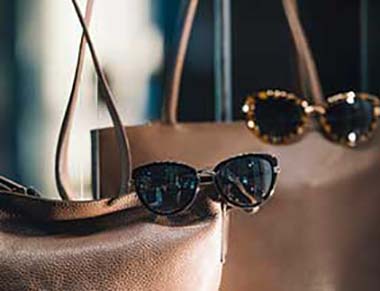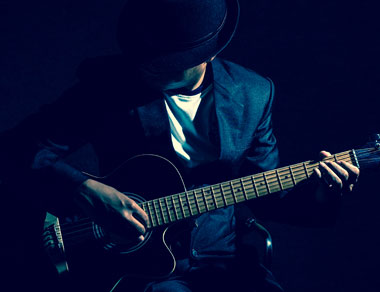 The Humidor
Cap off your day with a premium cognac in this intimate lounge with its comfortable furnishings. An excellent selection of premium hand-rolled cigars is showcased in the state-of-the-art humidor.
The Boutique
From exclusive sportswear and branded apparel to jewelry and leather goods, leading labels offer enticing options. In select ports, your shopping experience is further enhanced by bespoke collaborations with local artisans who come on board to showcase their offerings.
Entertainment and Enrichment
Like the yacht itself, entertainment and enrichment onboard are an intimate affair. Their in-house classical and jazz musicians will provide highly personal performances across the many venues onboard throughout each voyage. The yacht's leisurely pace offers the freedom and flexibility for our team to arrange fully immersive cultural experiences both onboard and ashore. From partnerships with the local arts and music communities to discussions led by renowned experts and lecturers, each experience is designed to stir the senses in an uncommonly profound way. Their commitment to immersive and enriching entertainment offerings sets our luxury cruise features apart from others.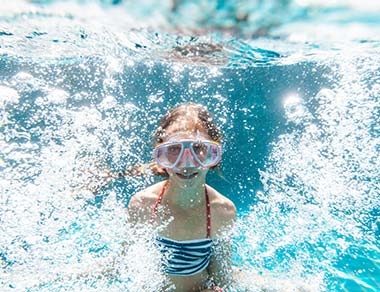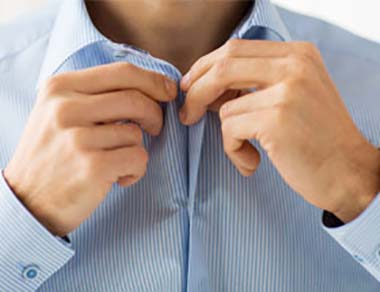 Ritz Kids®
Families exploring the world together are welcome aboard The Ritz-Carlton Yacht Collection. With its own dedicated space on board, Ritz Kids® is an educational and fun-filled program that encourages children to explore the world around them. Enhanced services will be available during holidays and summer months. 
Onboard Dress Code
The dress code on board the yacht reflects the luxury lifestyle of The Ritz-Carlton® and casual freedom of a yachting vacation. During the day for breakfast and lunch, the dress code is Yacht Casual, where shirts, shoes, and bathing suit cover-ups are required when not at the pool. During the evening for dinner, bathing suits and sleeveless t-shirts are not permitted and shirts and shoes are required throughout the yacht. In our specialty dining restaurant by Sven Elverfeld, the dress code is Yacht Sophisticated – collared shirts are not required but highly recommended. There are no formal nights on board.
The Shore Collection

DELVE DEEPER. GET CLOSER.
From savoring award-winning cuisines with a local chef to walking through a lavender field to distill your own perfume — you can curate your own journey when you sail aboard our yachts. Five themed categories make it easy to match your interests. And no matter which you choose, each has been created to provide an exceptional travel experience through extensive research, choosing experts by port, ensuring insider knowledge in the destination and a truly local, authentic perspective when enjoying our Ritz-Carlton Yacht Collection shore excursions.
The Shore Collection tours are offered in intimate group sizes, but for those who prefer the freedom and flexibility of independent travel, the Concierge Ashore can transform most tours into a private experience or craft an exclusive bespoke event just for you. From tickets to the Royal Gallery at the Edinburgh Tattoo, to a private car with driver to experience the nightlife of the Côtes d'Azur, our goal is to accommodate the individual travel style of each guest. Sail with us and your travels will be in-depth, your insights authentic, and your takeaways uniquely rewarding. Excursions unlike any other are available upon all yacht cruises. Reservations required, additional fee applies.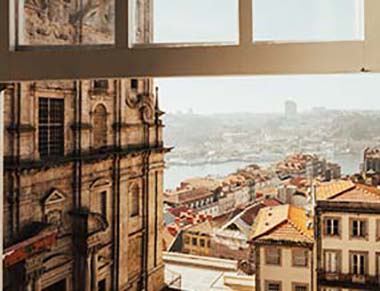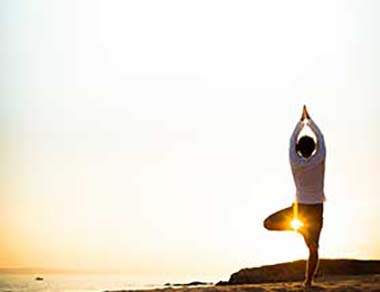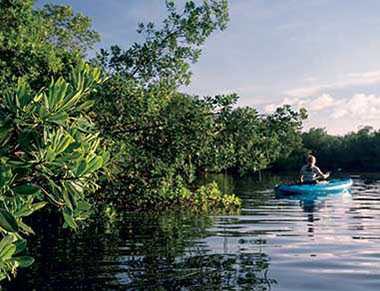 Iconic Sights
Browse through a world-class museum with its curator. Visit a UNESCO World Heritage site before opening hours to beat the crowds. The small-group "must-do" tours to the highlights of a destination are led by local experts for an insider's perspective.
Their Iconic Sights luxury cruise shore excursions offer intimate tours of each destination's most iconic, historic and enthralling sights. Ideal for couples, families and all travelers who are yearning to experience the culture of their destinations firsthand.
Stirring the Senses
Slow down. De-stress. Practice yoga on a private beach or spend the day at a luxury hotel, relaxing by the infinity pool or at the spa while experts soothe your mind, body, and soul. Stirring the Senses promotes wellness and rejuvenation to help bring your life back into balance.
Guests seeking a truly relaxing and refreshing cruising experience elect our Stirring the Senses Shore Collection excursion.
Active Explorations
Ignite your adventurous spirit with this selection of excursions from The Shore Collection. Swim, snorkel or dive at world-class reefs. Go whitewater rafting or zip-lining through a rainforest. Climb a waterfall or explore a cave and get your adrenaline flowing. Tick off a box from your bucket list and set your own high-octane pace.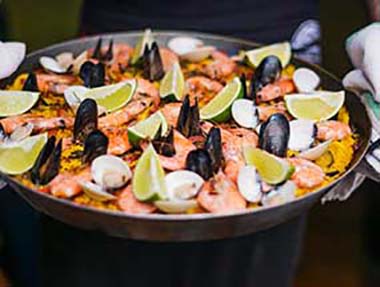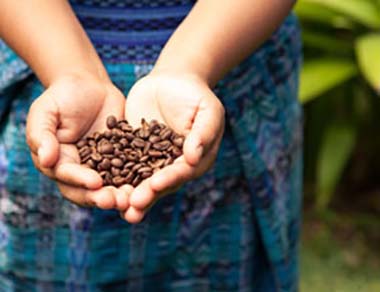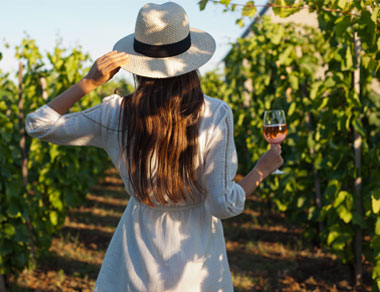 Epicurian Experiences
Life is meant to be savored, and their Epicurean Experiences allow guests to enjoy every bite of this luxury cruise shore excursion package.
Visit a winery with the sommelier in Tuscany or learn how to make patacones from a native chef in Costa Rica. Explore the timeless traditions of a culture through its culinary arts.
Cultural Connections
Go behind the glossy postcards for an insider's view of the places we visit and locals we meet. Or give back in a unique and immersive way that offers a deep cultural connection.
Concierge Ashore
For the most personalized way to explore a destination, choose from one of The Ritz-Carlton's predesigned private excursions and allow their Concierge Ashore to assist with reservations. In addition, their Concierge Ashore can help you organize any Shore Experience on a private basis or customize your own experience tailor-made to your travel style. Their Concierge Ashore services are an extension of the The Ritz-Carlton Yacht Collection service, with world-class services for guests.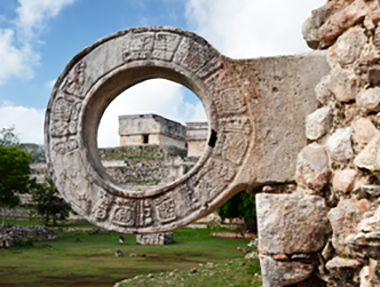 Overland Programs
On select itineraries, deepen your experience mid-voyage to fully immerse yourself beyond the port. On an overnight tour, take a deep dive into immersive cultural experiences before rejoining the yacht at your next destination. The Overland Programs are among the most immersive of The Ritz-Carlton Yacht Collection shore excursions.