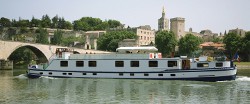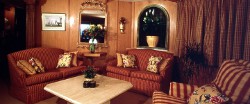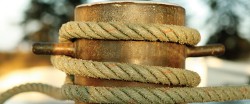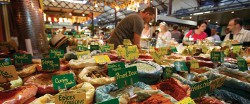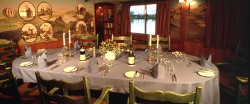 Afloat in France – Napoleon Barge
Europe's finest river cruiser, the Napoleon combines the luxury of a hotel by Orient-Express with the friendly ambience of a country inn. Voyage along the River Rhone while reclining on deck or seated in the lavish salon, then step out into sun-drenched landscapes that inspired Cezanne and Van Gogh.
Time melts away as you gaze on unsurpassed views of the French countryside. Endless vistas of tiled roofs, historic monuments, lavendar fields and olive groves are all typical of this part of Provence, a region with a sophistocated culture dating back to Roman times.
Excursions lead to the wine region of Chateauneuf-du-Pape and the delightful towns of Avignon and Arles. Visits to St Remy, birthplace of Nostradamus and the ancient sites of Pont du Gard and Glanum are also part of the action packed agenda.
The Napoleon can comfortably accommodate up to 12 guests on three spacious levels. A sun deck with Jacuzzi and exercise equipment is located at the top deck. The main deck contains the salon, dining room and one state cabin. On the lower deck you will find the remaining five guest cabins. The boat is airconditioned throughout.
Facilities
Peaceful hours lounging by the sundeck can be interspersed with lively excursions ashore. Bikes are stored on board, ready for a gentle peddle to a nearby country market.
On board facilities include:

Air conditioning
Games
Bose iPod docking station
Bicycles and Maps
Tennis Rackets and Balls
Hifi/Stereo (in Salon)
Intercom
Piano (keyboard)
Shaver Socket 110-220V (converter available)
Hairdryer
Television (in cabin)
DVD (in cabin)
Writing desk
Guest computer with Internet access (in Salon)
Onboard Services
Mail Service/Stamps for sale
Newspaper
Photo film for sale
Souvenirs
Telephone
Guest Computer with Internet access (in Salon)
Safe – one central for Barge
Offboard Services
Dry Cleaning
Hair Dresser
Religious Services
Restaurants – reservations can be made
Doctor/Dentist/Nurse
(Additional charges may apply)