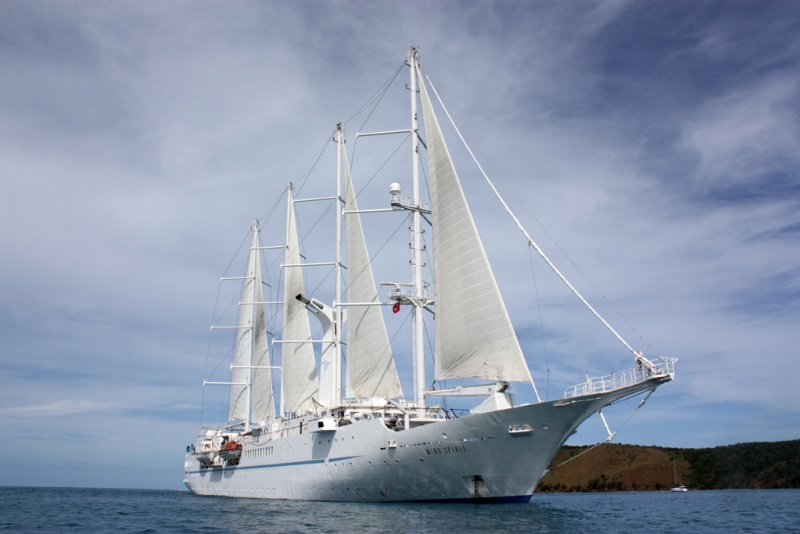 Windstar Cruises announced a record booking week for cruises to Tahiti and the Tuamotu Islands. 
"Our Tahiti cruises are more popular than ever," said Windstar President John Delaney. "Just last week we had a record week for Tahiti cruise bookings, our best yet. The South Pacific region continues to grow as a trending travel destination and there's no better way to experience this gorgeous part of the world than on the deck of a Windstar ship under sail."
Windstar has is now offering a Tahiti "Cruise+Air+Hotel" cruise package starting at US$3,999 per guest. Recently featured on NBC's popular national TV show, TODAY With Kathie Lee & Hoda, Windstar Tahiti cruise packages were the top prize in a "Honeymoon Do-Over" contest that ran in February. Three lucky couples won the trips.
"We have an incredible, year-round product in French Polynesia," said Delaney. "Sailing aboard our beautiful sailing yacht Wind Spirit in one of the most picturesque regions of the world surpasses all expectations for any vacation. NBC was wonderful to work with and we were thrilled to have TODAY viewers learn more about the benefits of small ship cruising on Windstar. Congratulations to the winners, they are in for a treat like no other!"