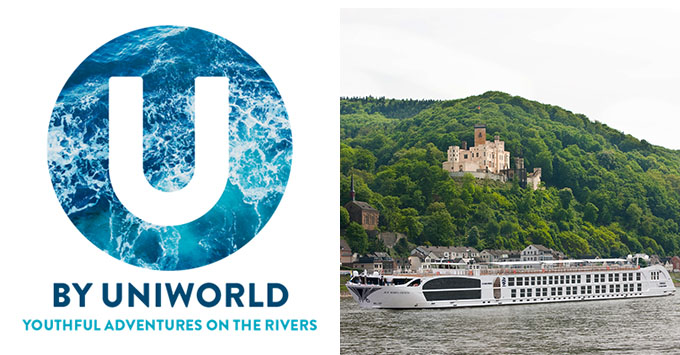 The luxury river cruise line Uniworld is launching a new brand — U by Uniworld, designed for ages 18 to 40 — which will provide a more modern and youthful experience focusing on time spent on shore via longer stays in port.
The move, the first in the industry, aims to open river cruising to new travelers who like local experiences and nightlife. Uniworld will renovate two 116-passenger ships, River Baroness and River Ambassador, to have a more contemporary look and feel. New onboard features will include communal dining tables, a new culinary program, cocktail mixologists and international DJs.
A new U by Uniworld brochure and website will be released in 2017, with itineraries to go on sale in March 2017. The cruises will launch in 2018. A social media campaign, #AllAboutU, is being launched on Twitter, Facebook and Instagram.
"U By Uniworld will deliver the same superb quality of authenticity and personalization that the Uniworld brand is celebrated for, while offering a new way for exploratory, younger travelers to experience the pulse of Europe," Ellen Bettridge, President & CEO of Uniworld, said in a press release. "We are targeting an active traveler between the ages of 18 and 40, with everything from the decor, dining and cocktail service to the land activities thoughtfully curated to appeal to, and meet the needs of, this audience."