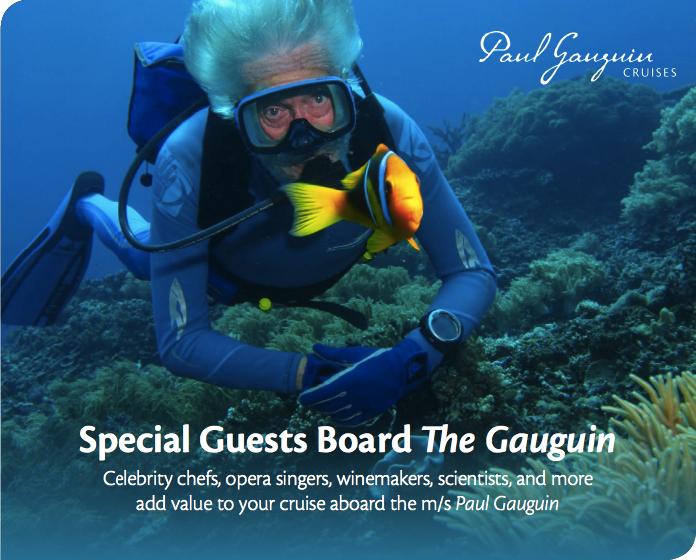 Whatever your interests are – be it art, wine, cuisine, music, astronomy, anthropology of the wonders of the deep – chances are we have a special guest coming aboard the deluxe 332-guest m/s Paul Gauguin who can enhance your cruise experience.
As you enjoy our special guests, you'll be sailing aboard one of the most highly acclaimed ships at sea through one of the most exquisite regions on Earth. The Gauguin delivers travellers to intimate ports inaccessible to larger cruise ships, all the while providing an onboard experience that is nothing short of luxurious.
Past guests of The Gauguin also receive 5% off fares with Paul Gauguin Society savings.