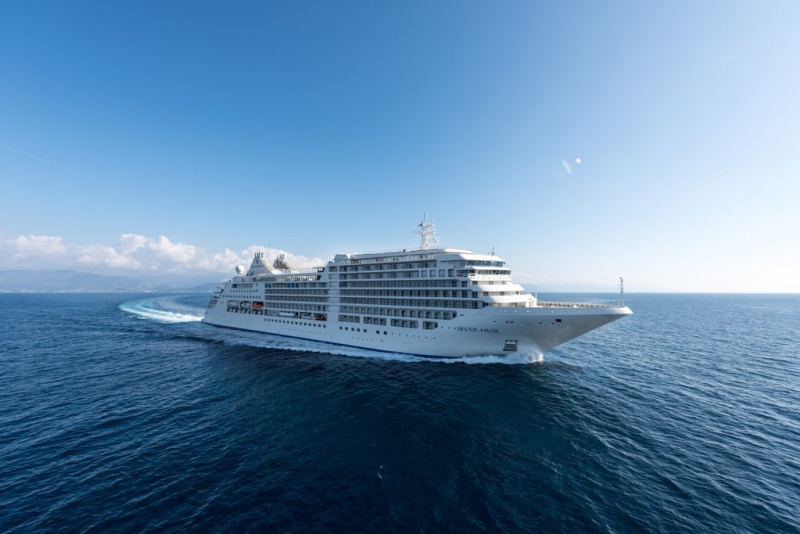 Silversea Cruises and Fincantieri signed 310 million euro contract to build an ultra-luxury cruise ship, according to a joint statement.
Tentatively named Silver Moon, the ship will be delivered in April 2020 and is a sister ship to Silver Muse at 40,700 tons at 596 passengers. 
The newbuild will expand Silversea's fleet to ten ships, the company said. 
Manfredi Lefebvre d'Ovidio, Chairman of Silversea, commented: "Based on the high praise Silver Muse has earned with our guests, we are eager to build on our flagship's success and move forward with a sister ship, which will bring us closer to fulfilling my father's dream of a 12-ship fleet. We pride ourselves on delivering an outstanding luxury cruise experience, and are delighted to partner once again with expert luxury shipbuilder Fincantieri as we continue to grow and evolve our fleet."
Giuseppe Bono, CEO of Fincantieri, stated: "We have a trusted relationship with Silversea which was born many years ago and is renewed today thanks to this important order. We are very glad to build a new ship for this fleet, moreover based on a successful project like the "Silver Muse," of which we are particularly proud." Bono concluded: "The ultra-luxury segment confirms to be among those embodying orders even after the peak of the past few years, and Fincantieri has again proved to be the undisputed shipbuilding group in this prestigious market niche."