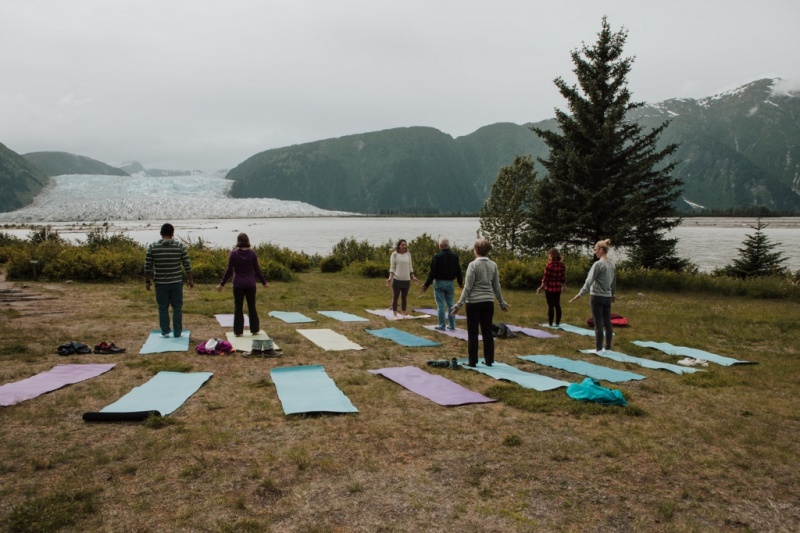 Seabourn announced a number of new shore excursions for its 2019 cruise season, introducing a selection of never-before-offered excursions. 
The new shore excursions offer a diverse mix of opportunities including wellness-focused tours of UNESCO World Heritage Sites, Alaska, a Picasso Museum exclusive visit, and culinary and art experiences secured through local connections, among others.
"Shore excursions are always a highlight as we visit each destination and a key element of the Seabourn luxury experience," noted Chris Austin, Seabourn's senior vice president of Global Marketing & Sales. "This complement of new excursions combines what Seabourn does best, presenting innovative, exclusive and unique programming for people to experience exotic destinations in truly memorable ways."   
Among the highlights is a visit to Kruger National Park & Lukimbi Safari Lodge over three days. Lukimbi is said to be a photographer's delight with spectacular wildlife and wilderness around every corner. Kruger, South Africa's largest game reserve, is the land of baobabs and fever trees, the Big Five, the Little Five, and the Big Six of birding, plus more mammal species than any other on the continent. Cape Town, South Africa; Available on Seabourn Sojourn, February 21, 2019 sailing
In Alaska guests can look forward to Taku Glacier Lodge, Glacier Seaplane Discovery and Yoga: A Mindful Living Tour. This tour starts with a flight in a classic de Havilland seaplane over five glaciers from Juneau to Taku Glacier Lodge where guests will join a certified yoga instructor for a soulful session surrounded by views of the blue-hued glacier, and enjoy a guided interpretive nature walk with wildlife sightings likely. 
In Italy, guests can book Bocelli's Favorite Things & Seaside Experience for smaller groups, where they will  explore the town of Lucca, Italy and learn about its history, culture and marvels, including the Piazza dell' Anfiteatro, the Church of San Michele in Foro, and the famous City Wall of Lucca. They will also learn about Giacomo Puccini, with a visit to his local apartment, the Puccini Villa and Puccini Theatre. Continue on to the exclusive Bocelli Alpemare Beach Club, run by the Bocelli family, for a four-course lunch and a tasting of wines from the Bocelli family farmhouse in Tuscany.