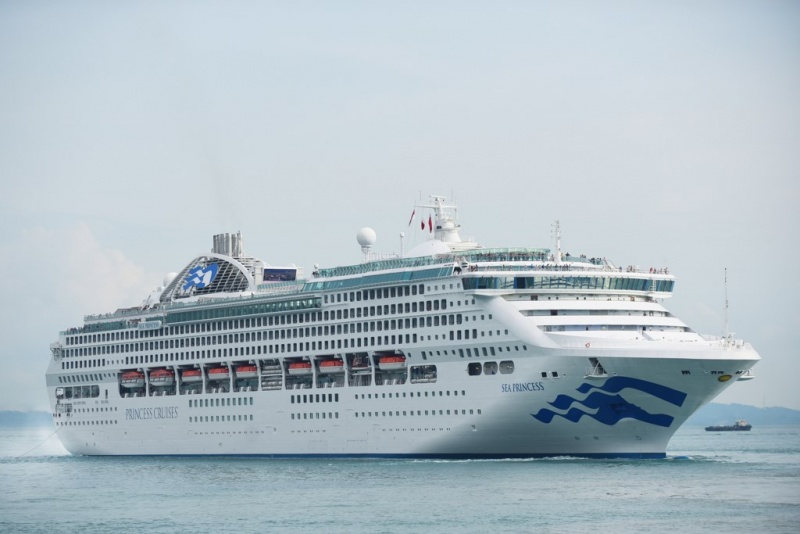 Princess Cruises has announced the worldwide itinerary of the 12th annual Australia-based world cruise, roundtrip from Sydney, Brisbane or Auckland.
Departing on May 10, 2019, the 106-day world cruise aboard the Sea Princess will sail more than 34,000 nautical miles through the Indian Ocean, Mediterranean Sea, Baltic Sea, Atlantic Ocean, Panama Canal and Pacific Ocean.
The cruise is available in four segments starting in Sydney, Dubai, London (Dover) and New York, which can be combined into 46- to 60-day liners embarking or disembarking in London or New York.
"A world voyage with Princess Cruises is an incredible and care-free way to explore the many far off and desired destinations around the globe," said Jan Swartz, Princess Cruises and Carnival Australia group president. "Our 12th annual Australia-based World Cruise itinerary brings these amazing places to our guests with ease and offers many different itinerary options that are appealing to guests from many regions."
Visiting 39 destinations across 32 countries on five continents, Sea Princess World Cruise highlights include:
-Routing through Northern Europe, featuring seven ports along the Baltic Sea: Berlin (Warnemunde), Riga, Tallinn, Helsinki, St. Petersburg, Stockholm and Copenhagen
-Maiden calls on this Australia-based World Cruise to Portland, United Kingdom (for Stonehenge), Puntarenas, Costa Rica and Salaverry, Peru
-A total of 13 More Ashore calls including Barcelona, London (Dover), Cobh, Charleston, Lima (Callao), and Tahiti (Papeete), and 2-day stays in Dubai, St. Petersburg, and New York
-Access to over 15 UNESCO World Heritage Sites, including the historic city centers of St. Petersburg, Riga, Tallinn, Willemstad (Curacao), Amsterdam, and Trujillo, and other unique sites around the world, such as Komodo National Park, the Sacred City of Kandy, the Statue of Liberty, and Rapa Nui National Park
-Optional shore excursions to Petra, Kandy, and Stonehenge
-Optional overland tour to Macchu Picchu, a UNESCO World Heritage Site