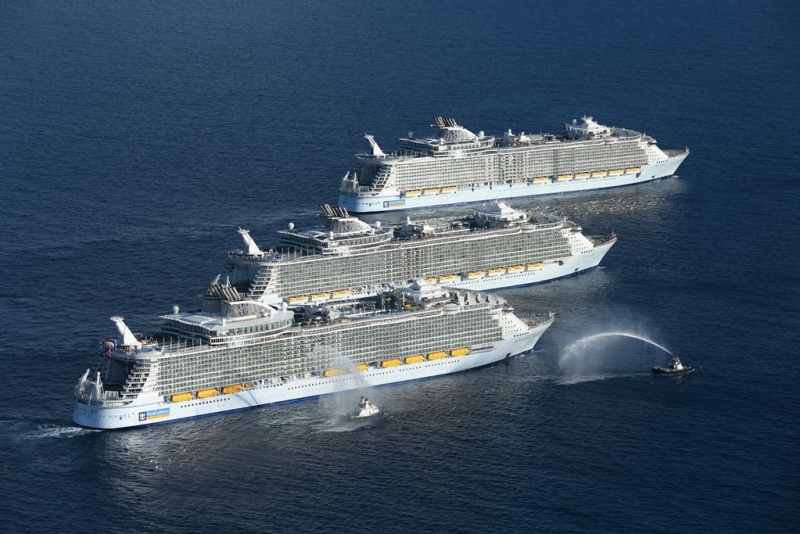 Royal Caribbean Cruises reported a huge boost in net earnings (U.S. GAAP) for 2016 at approximately $1.3 billion, or $5.93, per share on revenues of $8.5 billion. compared to net income of $665.8 million for 2015, or $3.03 per share, on revenues of $8.3 billion.
The 2016 result was largely driven by an increase in passengers carried, increased onboard spending and cost savings.
Lower cruise operating expenses and lower fuel costs helped boost earnings. And the company's share buy-back program contributed $0.09 per share.
While Royal Caribbean posted an impressive earnings increase year-over-year, the size of the increase was partially due last year's write-down of Pullmantur which pushed earnings down by about $411.3 million. Without the write-down the earnings increase would have been in the range of $206.3 million instead of more than $617 million.
Gross revenue per passenger day for 2016 was $211.09 compared to $215.43 last year. Gross ticket revenue per passenger day this year was $152.78 and gross onboard and other revenue was $58.31, compared to $157.28 and $58.15, respectively, last year.
Net results were up, however, with net revenue per passenger day coming in at $165.29 this year, up from $164.71 the previous year. While net ticket revenue per passenger cruise day was down at $119.24 last year, from $120.92 in 2015. net onboard revenue was up at $46.05 from $43.79 the year before.
Royal Caribbean carried 5,754,747 passengers in 2016 for a total of 40,250,557 passenger cruise days in 2016, up from 5,401,899 passengers and 38,523,060 passenger cruise days in 2015.