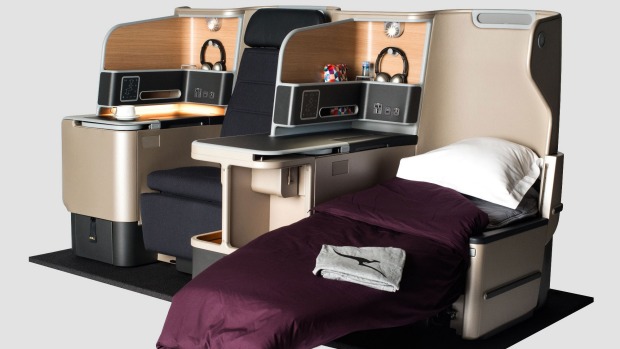 Qantas customers will soon be able to enjoy a new standard of luxury on international flights from Asia, Hawaii and key domestic routes, with the airline unveiling the final design of new Business Suites that will feature on its A330 fleet.
The new Business Suites will be progressively introduced from later this year.
Designed in collaboration with Marc Newson, the new Business Suite will be available on all 28 of Qantas' A330 aircraft and will allow passengers to recline in their seat from take-off through to landing. The Suites also offer fully-flat beds and direct aisle access for every Business Class passenger in a 1-2-1 layout.
The Vantage XL seat, manufactured by Thompson Aero Seating, was developed and customised extensively by Qantas after ergonomic trials and inflight monitoring with a panel of experts and ongoing feedback from customers.
Qantas Group Chief Executive Officer Alan Joyce said the airline was excited to unveil the Business Suite, which would redefine the inflight experience for customers travelling on more than 15 international and domestic routes.
"We believe this product will deliver the best travel experience between Asia and Australia, and probably the best domestic travel experience anywhere in the world. We can't wait for our customers to experience it for themselves," said Mr Joyce. "We've listened to what matters most to our customers and done extensive ergonomic trials to deliver the highest levels of comfort, privacy and intuitive design … There's enough space to eat while continuing to work, which is something our business customers said was very important to them, and plenty of storage room to keep the range of electronic devices that people now travel with … A key point of difference from all other carriers is that the seat can be in recline and fitted with the mattress from take-off right through to landing. With many Business passengers enjoying a meal in the lounge prior to travelling, this means more time to rest and sleep."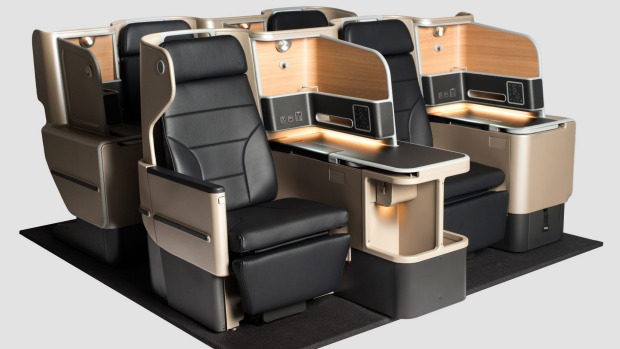 The Economy cabins on all international A330s will be fitted with a next-generation model of the award-winning Recaro seat, an earlier version of which has been extremely popular with Qantas customers on the A380 and refurbished B747 aircraft.
Customers in both cabins on the international A330 aircraft will be able to enjoy the latest Panasonic eX3 inflight entertainment system, with larger seatback touchscreens in addition to Q Streaming technology, enabling them to stream content from an extensive entertainment library directly to their own devices.
The work to refresh the aircraft interiors – which will take about one month for each – will start at Qantas' heavy maintenance facility in Brisbane next month. The first of the domestic refurbished A330 aircraft will take to the skies in late December from the east coast to Perth, and the first international A330 will commence flying in January 2015.
International and Domestic Routes Currently Serviced by Qantas A330s:
Sydney/Melbourne/Brisbane to Singapore

Sydney/Melbourne/Brisbane to Hong Kong

Sydney-Bangkok

Sydney-Jakarta

Sydney-Manila

Sydney-Honolulu

Sydney-Shanghai

Sydney-Melbourne

Sydney-Brisbane

Sydney/Melbourne/Brisbane to Perth