Tickets for this new route are expected to go on sale 25th July 2019. Qantas flight QF59 will depart Brisbane at 8:35pm on Tuesday, Thursday and Sunday for a 3:15pm arrival into San Francisco. The QF60 will depart San Francisco at 10:15pm on Tuesday, Thursday and Sunday, reaching Brisbane at 6am two days later. At the moment, Brisbane based business travellers heading to San Fran are forced to fly a domestic leg to Sydney or head to LA to pick up a local connection at the LAX. The time-saving direct flights between Brisbane and San Francisco will take close to 13 hours. From San Francisco Qantas passengers have flights to over 30 North American cities with partner airlines.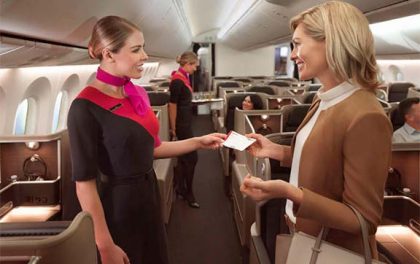 The Brisbane-San Francisco flights will launch alongside the new Brisbane-Chicago route. Brisbane will host Qantas' third service to San Francisco, alongside Sydney and Melbourne. A Business class return ticket Brisbane – San Francisco will be 192,000 points.
Situated on the tip of a peninsula in northern California, surrounded by the Pacific Ocean, San Francisco is the cultural capital of the area, known for its cable cars, beautiful bay, high hills and the iconic Golden Gate Bridge. It's the smallest city in the state but its big on attractions including the amazing Island of Alcatraz. Its well worth a visit.