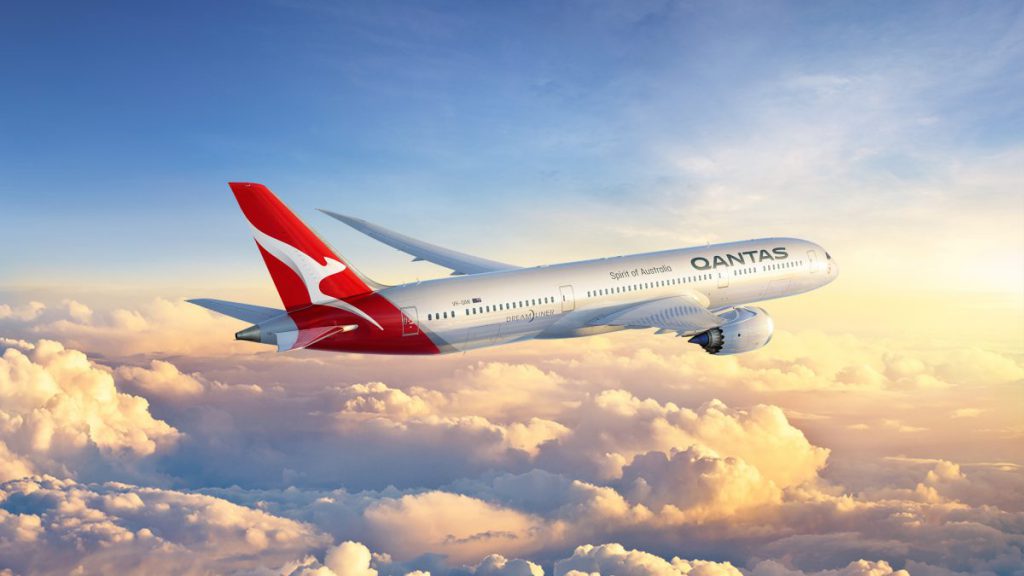 It has been announced that the first route for the Qantas Dreamliner 787-9 will be from Melbourne to Los Angeles. The inaugural international service has been set for 15th December 2017 (subject to approval).
On-board the aircraft there will be a three-class system with the capacity for 236 passengers. The service will operate six times per week, replacing the existing 747 service and complementing the current daily A380 flight from Melbourne to Los Angeles.
Qantas International CEO, Gareth Evans has said that the Dreamliner means a 'new era for Qantas' for its operational efficiency as well as for its passenger comfort which the airline has greatly emphasised.
Mr Evans has announced that in Business Class there will be suites offered with fully flat beds and direct aisle access for each passenger. He has also revealed that the Premium Economy will be unveiled early in 2017, which 'will set new standards for the industry.'
 Of the Dreamliner aircraft itself, Mr Evans said, 'The Dreamliner is a game-changing aircraft…offers passengers larger windows, a smoother ride and better air quality to reduce jetlag'.
Mr Evans announced the news in the presence of Victorian Tourism Minister, John Eren, during a visit to the Boeing Aerostructures Australia manufacturing factory in Port Melbourne. The facility makes part of the 787 wing which are assembled in the United States.
Mr Evans also added that Victoria and Qantas will work together on the 'Visit Victoria' marketing campaign to highlight the state and the aircraft. Furthermore, Tourism Australia MD, John O'Sullivan augmented that deploying the Dreamliner to the US first was a good move by the carrier.
The new service takes the number of Qantas flights between Melbourne and Los Angeles to a total of 13 per week, offering passengers a choice of morning or afternoon departures on most days. It also means the net capacity is increased to a total of 1,400 seats.
The new Qantas Dreamliner route follows the recent announcement of the Perth-London non-stop service due to commence in March of 2018.
Fares on the Dreamliner 787-9 from Melbourne to Los Angeles are now on sale.