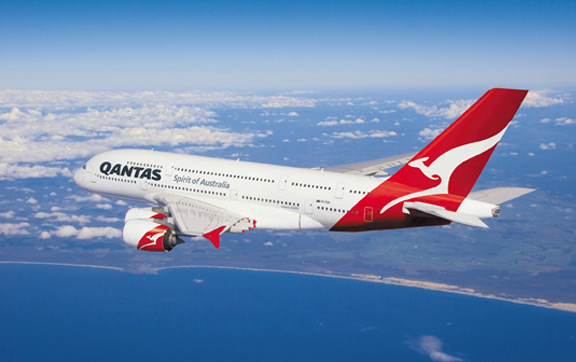 Qantas is going to deploy an Airbus A380 onto its Sydney-Hong Kong flight path during the busy summer months of December this year and March next year, offering first class suite upgrades to selected business class customers.
The yearly Hong Kong upgrade means more seats during the holiday season, but marks a seat shuffle in the premium class cabins.
From October 29 of the current year until March 24 of 2018, Sydney-Hong Kong flight QF127/128 will go from a Boeing 747 to an Airbus A330, but will sporadically switch back to a Boeing on Mondays and Thursdays during those months.
During these same months, Qantas' second daily Sydney-Hong Kong service, QF117/118 will go from an Airbus A330 to an alternating combination of the Boeing 747 and Airbus A380, with the superjumbo being available every day from 10th of December 2017 to the 1st of March 2018.
For business class customers flying during this period, it means forfeiting the superior Business Suite on the A330 to the older model Skybed II. Fourteen top-tier passengers on every A380 flight however, will be offered the chance to upgrade to a First Suite.
The First Suite will be available for Chairman's Lounge and Platinum One members booked in business class. When choosing seats online, passengers need only select seats between rows 1 and 5.
Qantas have not confirmed whether Platinum members will be offered the same opportunity. However, First Suites that have not been allocated by around three days prior scheduled departure will be assigned to other passengers based on Qantas' own internal passenger ranking system.
Customers can still check on the day of their flight for any available First Suites by checking online, at check-in, or in the lounge.
March 25, 2018 will see everything switch back to the regular schedule.