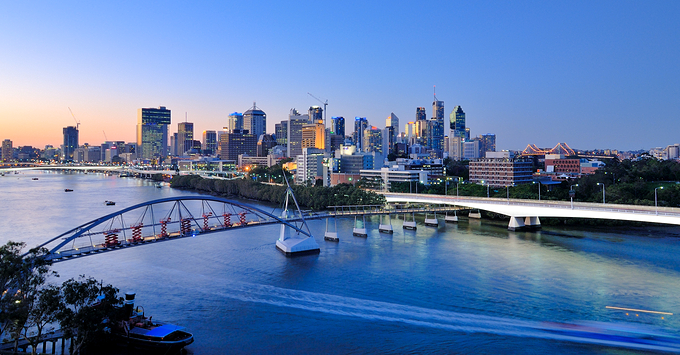 Brisbane's new $100 million cruise ship terminal at the mouth of the Brisbane River will seek approval from State Cabinet in early 2017.
Brisbane Times reported the project has received confirmation from Maritime Safety Queensland that the cruise ship's "swing basin" capacity is suitable for the first five years. Simulations show a second swing basin could be needed after five years if the anticipated increase in container and tourist shipping demand continues.
Brisbane City Council approvals to upgrade roads are now in place and early environmental studies show no major problems. Conservation groups have not raised concerns with regard to the project.
Brisbane Times reported that Amanda Cooper, Council's infrastructure committee chairman, confirmed council supported the international cruise terminal at Luggage Point. She said the next step in the project involved the Port of Brisbane lodging their full proposal with the State Government and seeking endorsement for the terminal project to proceed.
In principle agreements with two cruise ship companies, Royal Caribbean and Carnival Cruise Lines, are in place and "commercial agreements" are likely to be signed after detailed talks when cruise line chief executives visit Brisbane in January 2017.
If the project proceeds as planned, final State Government sign-off would occur in June 2017, with work beginning in October 2017. Brisbane's new cruise ship terminal, which would have capacity to berth cruise liners that are more than 300 metres in length and carry up to 4,500 passengers each, could be finished by the end of 2019.