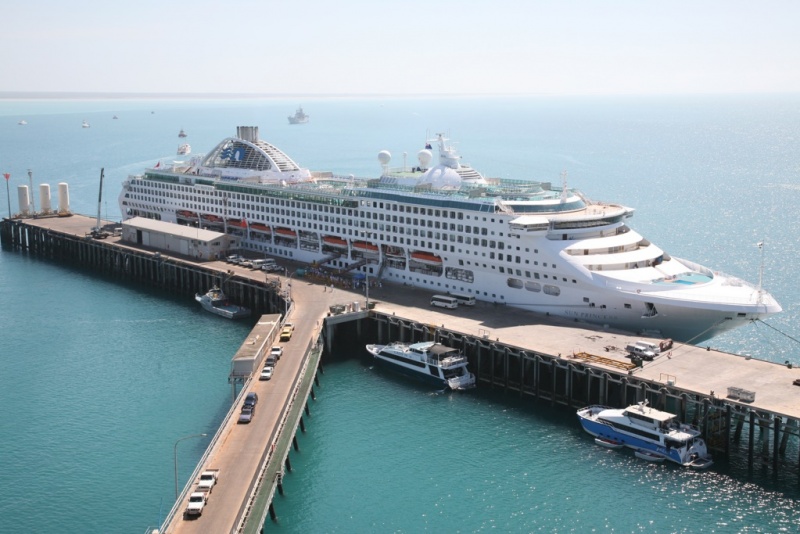 Princess Cruises today announced its 2020 winter program from Australia. 
The program will see both Sun Princess and Sea Princess sail on 36 itineraries to 90 destinations across 38 countries with roundtrip options from Sydney, Brisbane, Auckland, Perth (Fremantle) and Yokohama.
Highlights include the return of Princess Cruises' 77-night Circle Pacific itinerary, back by popular demand following a three-year hiatus, a 106-night World Cruise that touches every continent on the globe with the exception of Antarctica, and a variety of destination rich itineraries ranging from 2-35 night, the company said. 
Speaking at the launch of the winter program aboard Majestic Princess in Sydney today, Princess Cruises' Senior Vice President Asia Pacific, Stuart Allison said: "This annual launch event has become the most anticipated booking day in the cruise industry in Australia. In fact maybe it's the most anticipated booking day for any travel product."
Princess Cruises' Director of Marketing and Sales, Nick Ferguson who presented the program added: "From short breaks exploring our beautiful coastline to longer voyages travelling to distant lands, our new 2020 program features a fantastic selection of cruises, all designed to give Australian and New Zealand travellers a truly memorable holiday."
Also addressing agents and media this morning, Princess Cruises' Director of Deployment and Planning, Crystal Morgan highlighted the preparation each itinerary requires, speaking via video link, she said: "A full World Cruise can take  18-months to plan, and we're always thinking where can we take our guests next where they haven't been before. And, in 2020 we're doing just that by taking our guests 14,000 nautical miles from Sydney to Honningsvag to see the northern most point of the European continent. Just think how many people from Australia get to say that they have done that!"
The Sun Princess' 77-night Circle Pacific cruise featuring more calls to Japan than ever before with sailings to Osaka (for Kyoto), Toba, Tokyo (Yokohama) and maiden calls to Hakodate and Kushiro.
The itinerary also offers access to seven UNESCO World Heritage sites including Mt. Fuji, and the iconic temples and shrines of Kyoto and Nara. Sailing roundtrip from Sydney on April 15 2020, travellers will be transported through Asia and then north to Alaska on an itinerary showcasing a range of new ports including Alotau in Papua New Guinea, Kodiak and College Fjord in Alaska and Monterey, and Santa Barbara in the US, as well as additional maiden call to Prince Rupert in Canada and 11 late-night calls and overnight stays in Vancouver and San Francisco. Fares for the 77-night Circle Pacific voyage departing Sydney on Wednesday, April 15, 2020. 
The Sea Princess will embark on a 106-night World Cruise with roundtrip departures available from Sydney, Brisbane and Auckland. Calling into the Arctic Circle, guests will literally sail from the bottom of the globe right to the very top, touching on all continents except Antarctica. The global circumnavigation will visit 41 ports across 27 countries and introduce new world cruise contenders including Sibenik in Croatia, Ceuta in Spanish Morocco and Isafjordur in Iceland, as well Bergen and Geirangerfjord in Norway.