Le Soleal of Ponant Yacht Cruises and Expeditions made her maiden arrival in New York on Oct. 4 and 5 and Ponant and Tauck used the opportunity to present the ship and their sailing and tour programs going forward.
Dan Mahar, CEO of Tauck, said the tour company has had a partnership with Ponant since 1993, and that its small ship product is already sold out for 2018.
Hence, he said he is looking forward to having more small-ship capacity as Ponant has entered into a building program for four new 184-passenger ships to be delivered in 2018 and 2019.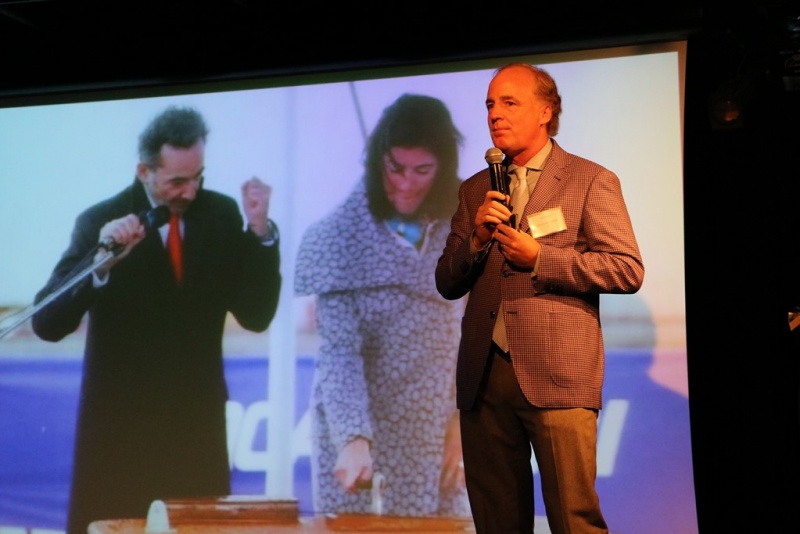 "We will have 40 percent more cruise capacity with the new ships to serve more guests," he added.
Family-owned Tauck has been operating since 1925 and Mahar outlined what he called the company's four pillars: Uncommon access; traveling in good company (all the guides are full-time Tauck employees); a sophisticated, intimate onboard ambiance (the size of the ships is key); and being all inclusive.
He also noted that 53 percent of their customers are repeaters and 33 percent are referrals.
With five relatively small ships, Ponant has an estimated cruise capacity of 26,620 passengers in 2017, according to Cruise Industry News' estimates. With four more ships, the capacity will be boosted to an estimated 52,540 by 2020.
Instead of building bigger ships, which is usually the industry trend, Ponant is reducing the passenger capacity of its new ships to 184 from 260 from its current newbuilds.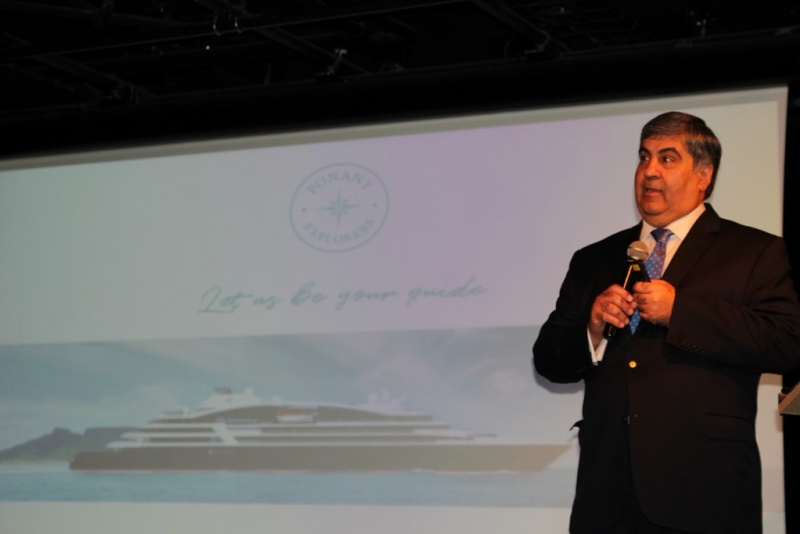 Commented Navin Sawhney, CEO for Ponant Americas, who noted that the brand was founded in 1988 by sailors who wanted to go where the traditional cruise ships don't go: "Our small ships place our guests in the destinations with like-minded travelers."
This winter, Ponant will have four ships in Antarctica: Le Soleal, Le Boral, L'Austral and Le Lyrial. All told, Ponant offers some 200 voyages every year to 81 countries, including 70 expedition cruises, not only to Antarctica, but also to Greenland and the Arctic. The company is also embarking on its fifth Northwest Passage sailing.
"With the new ships, we will expand our destinations globally," Sawhney continued, "from polar to tropical and subtropical regions, such as the Kimberley."
New theme cruises will also be introduced, covering gardening, food and wine and history, and Sawhney promised they will be different. A World War II theme cruise in Asia will include historians both from the West and Asia presenting the war and events from different viewpoints. An epicurean cruise around Sicily will explore the history and evolution of foods in the different regions and "not just have a celebrity chef aboard."
A highlight of the new ships will be the Blue Eye, a 807-square foot underwater passenger lounge seating 40 guests and exclusive to Ponant. Located within the hull, eight feet below the water line, the space will feature two oblong windows (five feet high and eleven feet wide), like the eye of a whale, looking out on the marine world. The sounds of the ocean will also be captured across a three-mile radius and transmitted live into the lounge, according to the cruise line.
Owned by Artemis, a French holding company concentrating on luxury brands, Ponant is also partnering with such brands as Veuve Clicquot, Ladurée, Hermés, Pierre Frey, Palais des Thés, Sothys and Ducasse Conseil.
The partnership with Ducasse, run by the Alain Ducasse Enterprise, is engineered to further the culinary excellence aboard from menu conception to training of chefs.