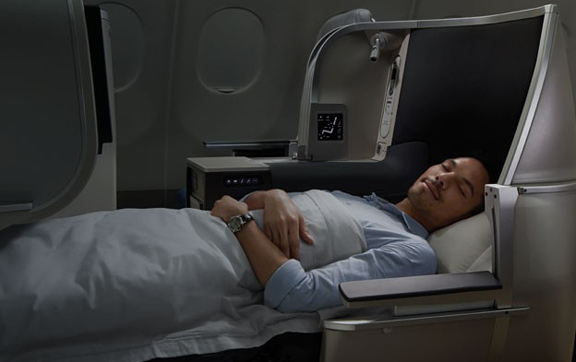 Malaysia Airlines' new fully-flat bed Business Class seats will soon be available on every A330 flight to and from Australia by mid-September this year. 
Already flying to Melbourne and Sydney, Business Class travellers in Adelaide will be next in line to enjoy the new Business Class seat. 
Perth will then follow suit when its Kuala Lumpur bound flights get an upgrade from September 10. 
The entirety of Malaysia Airlines' A330 fleet is set to be re-fitted by mid-January next year. 
Business Class travellers can also enjoy the freshly-refurbushed domestic and regional airport lounges at Kuala Lumpur International Airport by the end of the year as well as a new London Heathrow lounge next year. 
All flights from Kuala Lumpur to Sydney, Perth, Adelaide and Melbourne are serviced by the A330 aircraft.