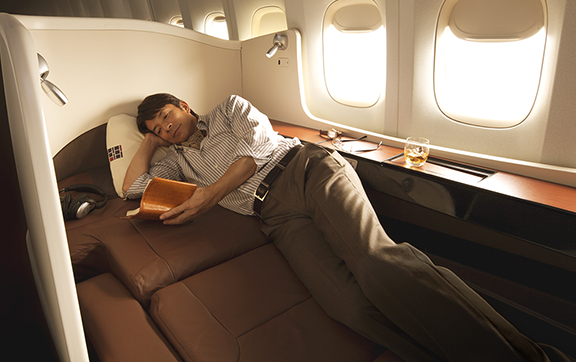 Japan Airlines is set to reintroduce first class travel between Tokyo and Sydney from early autumn this year.
The non-stop service will commence on September 1 with a daily flight between the two cities, according to Executive Traveller.
The move comes as Japan Airways upgrades its aircraft on the route to the larger Boeing 777-300ER to accommodate a first class cabin, despite previously downsizing it to the current Boeing 787-9. The reintroduction of the larger aircraft shows demand for first class is back up for the Japanese national carrier.
First class passengers will find eight semi-private suites on each flight with two rows in a 1-2-1 configuration. Each suite is surrounded by a window-height partition but there is no sliding door on the aisle access side. Two passengers can dine together in a single suite, with one person sitting on a cushioned bench below the TV screen.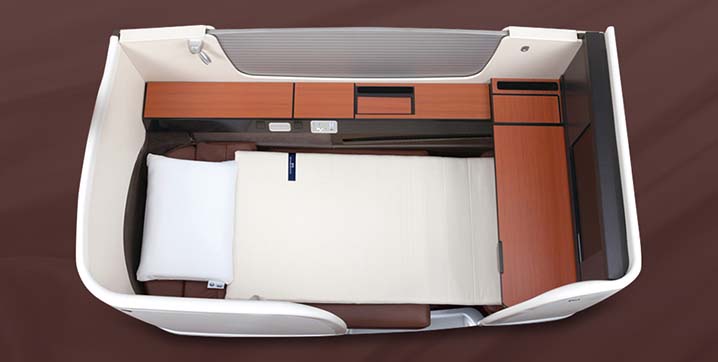 As per Japan Airways' other routes, first class passengers can expect a wide selection of Japanese food as sushi, caviar, seafood and steak plus western options including pancakes for breakfast. Amenity kits are provided by Italian brand ETRO and guests will also be given all-organic cotton pyjamas.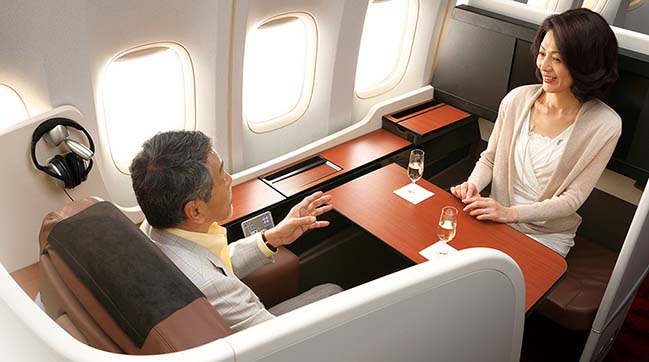 Business class will also increase to 49 seats, in a 2-3-2 layout with each seat having direct aisle access.
Executive Traveller reports that sales for the tickets will go on sale this Friday, January 31.