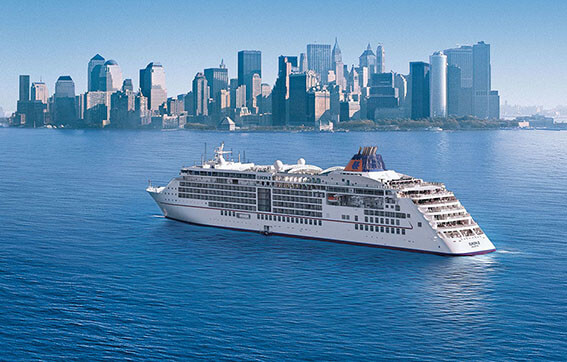 All the Promises of a Yacht and the Serenity of a Small Resort
Australia is in for something truly new, unique and incredible at the end of this year when Hapag-Loyd Cruises Europa brings it's larger sister Europa 2 down under for the first time.
The multi-award winning European luxury cruise line is gracing our ports in December as part ofits illustrious 125-year history. They will be offering up five great itineraries that will explore Australia, New Zealand, the Pacific Islands and Asia.
Even if you have been cruising in luxury for years, you may never have heard of Hapag-Loyd due mainly marketing to predominantly German luxury travellers. All staff speak English and if there are more than 16 English speaking guests onboard then they will make all announcements bilingually. I would be quite happy if the announcements were not made in English as your daily ship news as well as your menu are in English. As long as I can chat freely to my cabin steward, bar tender and waiter and also a few, friendly fellow tourists, I am happy.
Hapag-Loyd's two luxuriously appointed award winnings yachts, the MS Europa and the MS Europa 2 will be sailing our seas between December and February. So whichever time suits best for you to set sail this coming summer you'll be able to find an option and we at FirstClass suggest you grab the opportunity to experience the pinnacle of fine sailing.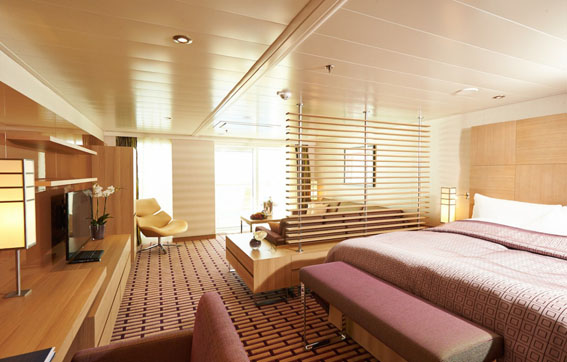 When it comes to indulging and pampering their guests, Hapag-Loyd are experts without peer. Whichever of their ships you choose to cruise on, you'll be enjoying the highest six star standards of service and gastronomic excellence. Their flagship the Europa, consistently rated the best luxury vessel afloat, and the newer Europa 2, offer travellers the highest quality of cruising anywhere in the globe made all the better by the teams of expert staff that will join you onboard. It is really Hapag-Loyd's enthusiastic and well-trained crew, who understand the culture of the ship's sophisticated, well-travelled clientele that truly make the cruiseline the experience that it has become renowned for being. If you book in a Penthouse Grand Suite or Penthouse Deluxe Suite, there is also a personal butler who will look after your every need around the clock.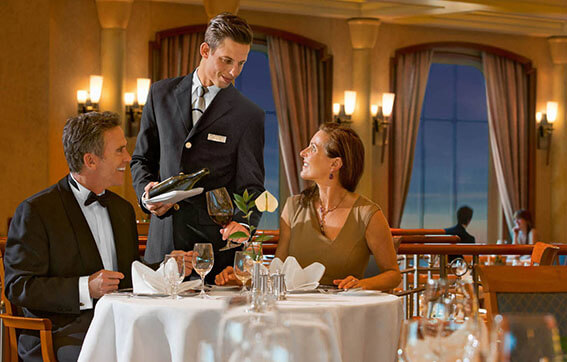 You will explore a new culinary territory every day – and it is every bit as exclusive as it is included. In all of the onboard restaurants, Hapag-Loyd's chefs de cuisine delight in pampering you. In addition to the main meals in the restaurants, light meals, coffee and tea specialities, pastries and midnight snacks are also included in the cruise price. While the restaurant chefs are truly excellent in their own right, they do sometimes accept help from those who truly excel in the culinary arts. Past and current guest chefs onboard include renowned Michelin star restaurateurs like Holger Bodendorf, André Jäger, Thomas Martin, Johannes King, Karlheinz Hauser, Dieter Muller, Silvio Nickol and more.
Relaxation and physical well-being while on board are guaranteed thanks to excellent wellness and fitness facilities. In addition to a 15 m long pool, The Europa offers a fitness area with an ocean view, a golf simulator and the exquisite Ocean Spa area with a sauna, steam bath and relaxation room. Or you can take your pick from a large variety of wellness treatments. On the Europa 2 this area covers an impressive 1,000 square metres and includes an array of first class services.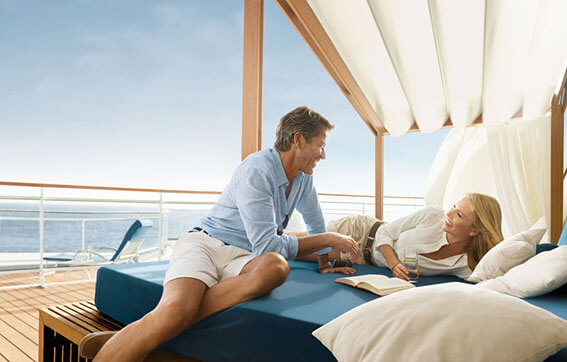 The onboard entertainment with Hapag-Loyd goes from strength to strength. From jazz to pop and from readings to virtuoso classical music: the varied entertainment programme will bring you the finest entertainment of the highest level. Take your seat close to the stage to experience exclusive concerts by famous guest stars, or be inspired by their series of cutting edge courses and lectures.
While most six star cruiselines target couples travelling together, Hapag-Loyd welcomes families on all of their cruises. Europa 2 is truly kid friendly, with children having plenty of quality care to keep them busy and happy on voyages. The Europa is more traditional and is great for catering to those travellers who have refined a taste for the most exquisite in travel. However, don't rule out taking your family on a Europa cruise, as children friendly facilities still exist.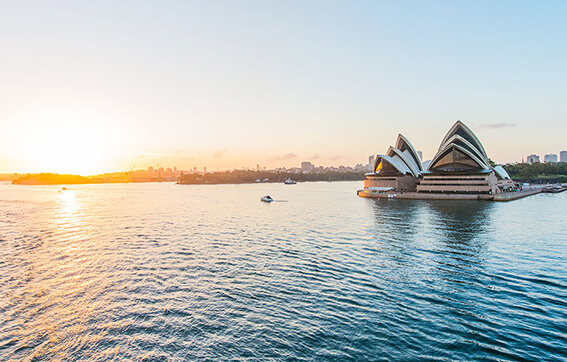 While the inaugural Australian itineraries offer an incredible opportunity to experience Hapag-Loyd, they also offer a vast number of English language cruises in Europe and beyond. These international itineraries are meticulously designed and rarely repeated, giving even frequent travellers the opportunity to experience something new each time. Due to the size of the vessels the Europa and Europa 2 can take you closer to ports that are unreachable by larger ships, adding a greater element of exclusivity and adventure.
So why not set sail this summer and experience for yourself why Hapag-Loyd is making ripples all throughout the luxury cruising market.