Marry the excitement of a holiday to the heady lull that washes over you when you have a glass (or two) of your favourite vino, and your weekend getaway is sorted. There are fewer combinations that fuse together so sweetly than travel and wine. Lucky for us, Australia is home to some of the best wine regions in the world with a range of exciting and diverse vineyards yearning to be explored, so you don't have to travel far for that fine feeling. Sample some of the best blends at one, or all, of the following three regions, and you're off to a very good start!
Barossa Valley
The Barossa Valley in South Australia produces world-famous wines and award-winning blends and is globally lauded for its wine regions because of the quality of its extraordinary terrain. With over 80 cellar doors and 150 wineries in the area, you can be sure that any wine you try here, from delicate rosés to full-bodied Shiraz, is sure to be of superior class.
How to get there
Situated in the heart of the Barossa, Barossa Valley lies some 68km north-east of Adelaide. From Adelaide airport, the Port Wakefield Road and Northern Expressway to Tanunda is the most direct route by car which takes about one hour and 17 minutes to drive. By public transport, the Adelaide Metro rail service from Adelaide to Gawler Central is the best option, which operates a frequent service seven days a week, 365 days a year.
See it, do it
The bountiful vineyards of Barossa Valley are in close proximity of each other so you can easily vineyard 'hop'. To really experience the essence of the area, hiring a bicycle will give you free reign of the beautiful country side where you can catch amazing sunsets and cross rustic stone bridges at your leisure. If views are what you're after, then head up to Barossa's elevated region, Eden Valley, where you can witness spectacular views of the Valley and superb cool-climate vineyards. A must-visit and popular with the locals is Menglers Hill Lookout with its world-standard sculpture park; grab a bottle of your favourite and head up at sunset for romantic, hazy valley views. Ensure you also make time for the historic vineyards of Langmeil Winery and Seppeltsfield Wines.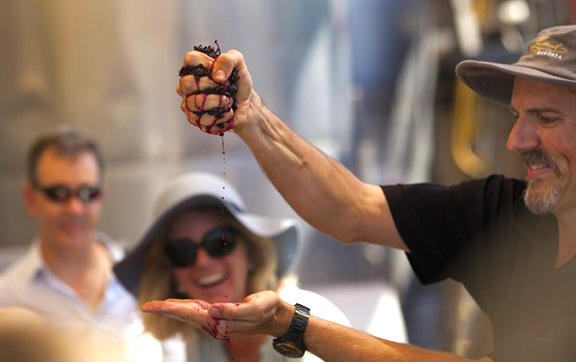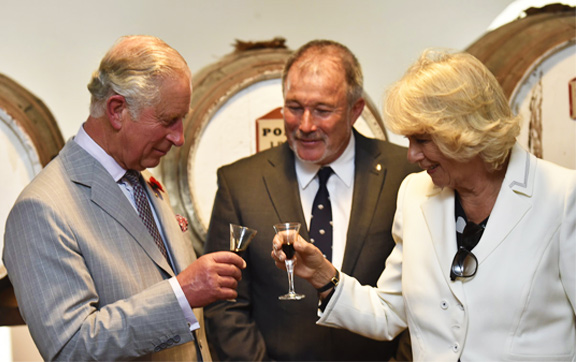 Wining and Dining
If you do manage to get to Langmeil Winery, their Freedom Shiraz is an absolute must – its vines were planted in 1843.  The Para Tawny of Seppeltsfield Wines is another vintage which is over 100 years old. As well as its profoundly rich shiraz, Barossa Valley is famous for a variety of fortified wines often known as 'liquid sunshine'. It's an absolute luxurious indulgence for your palette, so don't leave the region without sampling it.
For sustenance, set in an old stone villa is Ferment Asian. This is traditional Vietnamese at its best in Tanunda, using local produce of which most is grown in chef/owner Tuoi Do's home gardens. Alternatively, dine in the vines at Hently Farm Restaurant, with ingredients 'harvested' and 'foraged' from the farm's 150 acres. Each dish is perfectly paired with their famous shiraz.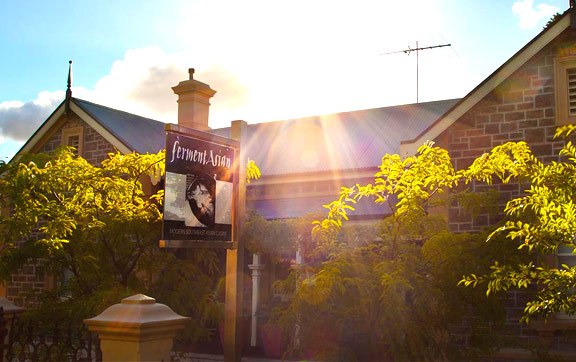 Accommodation
Relax in a contemporary country setting at Kingsford Homestead – home to the long-running Australian drama McLeod's Daughters. This historic country retreat is the perfect luxury base for exploring Barossa Valley, complete with an alfresco bush bath located in a secluded corner of the 90-hectare grounds that boasts views of rolling hills and towering gum trees.
Find your own hillside haven at one of the architecturally inspired boutique suites at The Louise. Here privacy is paramount with state-of-the-art amenities and an outstanding in-house restaurant, Appellation. You can arrange for exclusive tastings, and a massage in your room to finish off your day of wining and dining.
Margaret River
Although a relatively young region, established in the 1960s, Margaret River in Western Australia has blossomed into a premier wine destination. It offers more than 95 cellar doors with a backdrop of charming coastlines and rustic farmland. Today, more than 15 per cent of Australia's premium wines come from this region, with well over 200 vineyards waiting to be discovered. Combine sun, surf and sauvignon blanc semillon blends at this stunning and unique part of Australia.
How to get there
The Margaret River Region is an easy three-hour drive south of Perth taking the coastal Kwinana Freeway/Forrest Highway route. If time is not an issue, take the scenic route inland on the South Western Highway which adds only another extra half hour or so to your trip. If you don't fancy driving, you can hop aboard the South West Coach Lines which departs daily from the City Bus Port, Domestic Airport & International Airport, Perth. TransWA operates a daily bus service from East Perth.
See it, do it
Famous for its pristine beaches and consistent sun, balance your wine experiences by soaking in the sun or taking hikes and adventures in nature as ancient caves and nearby tall-timber forests form the typical landscape of this area. You could also immerse yourself in the history of the vineyards and their unique flavours at the Margaret River Visitor Centre or enjoy breath-taking coastal views from Deep Woods Estate in Yallingup wine region.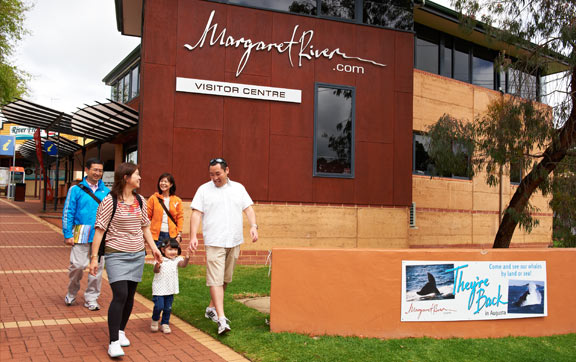 Wining and Dining
Why not try something a little different and try the Stella Bella Wines. They are small in size and has a modern, creative spin on traditional wine-making methods which involves a range of fine red varieties. You'll certainly feel as though you're sipping from the 'beautiful stars' (meaning of Stella Bella) that adorn the Western Australian night sky.
Take a break from wines (if that's even possible) and look for nourishment and cocktails at Morries. Tapas headline the menu, which is frequently changing to reflect the seasonal produce. Lookout for pop-up oyster bars and live jazz and funk acts on some nights. Or, secure a spot around Miki's Open Kitchen for quality, innovative Japanese take on the best of WA seafood and produce.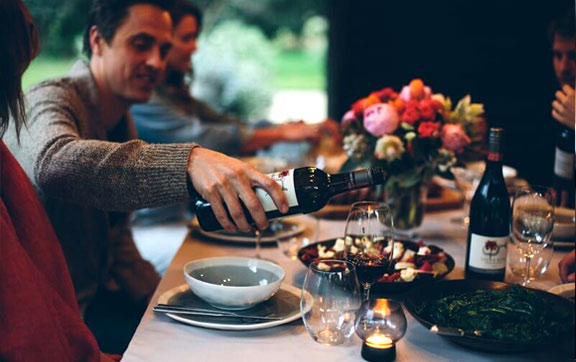 Accommodation
Award-winning Cape Lodge ensures you will get the most out of your time in the Margaret River region. Surrounded by forest, lake and parkland and yet only minutes from the sparkling coastline whilst being secluded on its own vineyard, you can enjoy everything at once.
But if you're after a farmhouse kind of feel, Empire Retreat and Spa offers modern-rustic rooms and a signature spa. Its tranquil vineyard setting with its old stone and timber look is touched with subtle eastern flavours.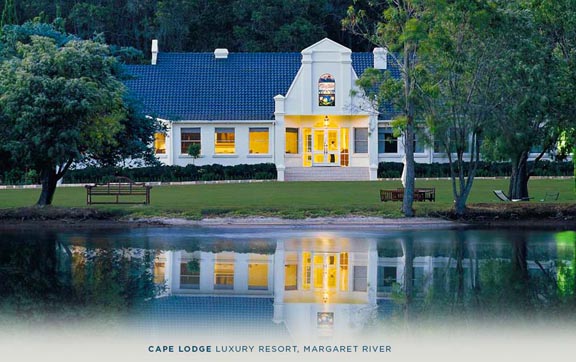 Yarra Valley
At Victoria's Yarra Valley, you are certain to find the most varied vineyards perhaps in all of Australia. The vines here are also some of the oldest in the country, with the earliest dating back to 1838. The region is made up of over 70 distinct wineries and is home to some Australian household labels such as TarraWarra Estate and De Bortoli.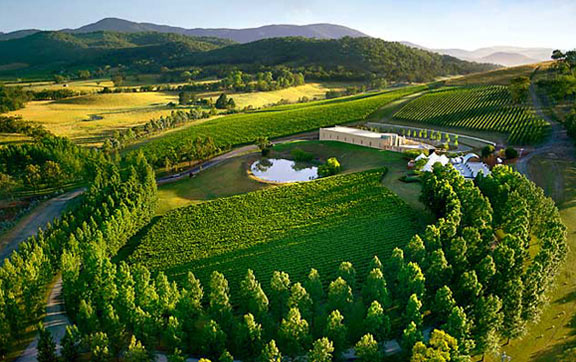 How to get there
Yarra Valley is on the doorstep of Melbourne, so the easiest way to get there is by car which is a short one-hour drive on the Eastern Freeway. There is also a scenic route option via Eltham. You can also travel by train via Hurstbridge, Lilydale or Belgrave and various bus companies operate services between towns and villages in the region.
See it, do it
Why not mix it up a little and throw in some gin somewhere in your weekend with a pit stop at Four Pillars Distillery. What started out as a crowdfunding project is now one of the leaders in craft gin and the staff are only too happy to show you through the portholes to its main operation. Yarra Valley goes hand-in-hand with the Dandenong Ranges where tracks and trails through towering forests to waterfalls will work up an appetite.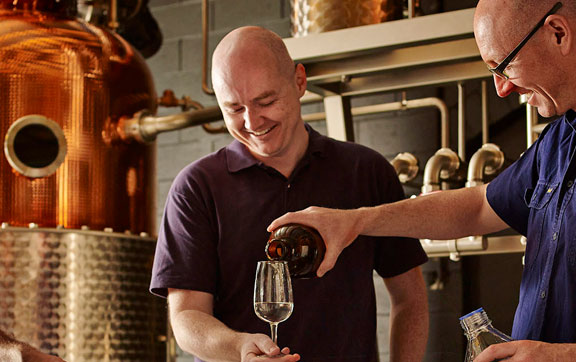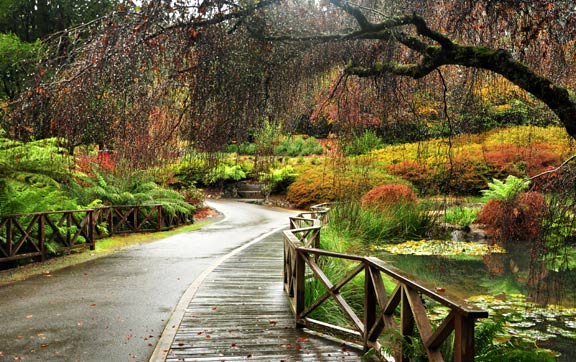 Wining and Dining
A visit to Badger's Brook Winery will open your palette to low-yielding Pinot Noir and Shiraz while other well-regarded wineries in the area – including Coldsteam Hills, Oakridge Wines and Yering Station – will ensure you exploring the wide range of varieties the region has to offer. And don't forget to try new innovators such as Sticks and Mandala.
Pair a glass of such goodness with meals that use locally sourced ingredients from one of the fine restaurants that surround the region, including Domaine Chandon Winery, Restaurant Yarra Valley, and Wine Bar Restaurant at Yering Station. You can expect a fusion of different flavours and cooking techniques in any of the exciting eateries found in the area.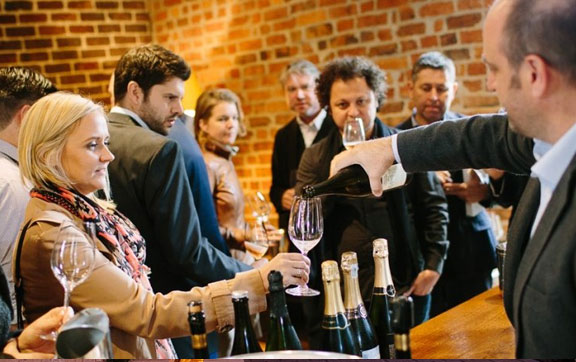 Accommodation
A sweeping rose-bordered driveway welcomes you to the 250-acre estate where the gracious Chateau Yering Hotel is located. The Heritage Listed historic homestead flaunts stunning gardens and a beautifully restored 1854 Victorian Mansion. Its 32 individually designed suites feature antique furnishings and unsurpassed rural views. As already mentioned, be sure to book a table at the award-winning Eleonore's Restaurant.