Had enough of the heat of summer and looking to escape to cooler climes? While ice and snow may not necessarily be what comes to mind when planning our holidays, these extraordinary ice hotels will have you thinking again.
Time to exchange sand and sea for snow and ice, shorts and shirts for coats and gloves, and head to the winter wonderlands of these frozen countries. Discover remarkable luxury and experience a unique stay in one of the  best ice hotels in the world.
Sorrisniva Igloo Hotel – Alta, Norway
This is the northernmost ice hotel in the world and is rebuilt on the banks of the Alta River every year. Sorrisniva was the first in Norway, and the second in the world, to build a hotel completely made from snow and ice. Enjoy the charming and quiet surrounds of Alta, experience the famed Northern Lights, and visit the ice chapel (Sorrisniva is popular for weddings and religious services), and the ice bar.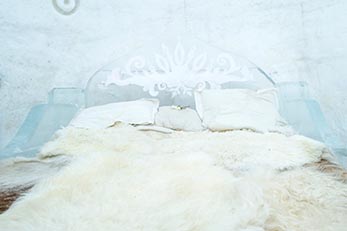 Village Igloo Blacksheep – La Plagna, France
Dine and sleep at an altitude of 2000m surrounded by views of Mont Blanc. Village Igloo Black Sheep is France's premier ice hotel where you can tick (or add, then tick) 'sleeping in an igloo' off your bucket list, and in a luxurious and intricately sculpted one at that. If you are particularly sensitive to the cold, the property also offers a 'hot igloo', which is a heated tent-style dome that affords panoramic views of the valley and Mont Blanc.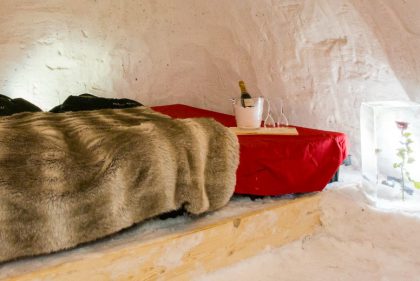 Icehotel – Jukkasjarvi, Sweden
Founded in 1989, Icehotel is the industry leader in frozen accommodation. Located just 200km north of the Arctic Circle in the village of Jukkasjarvi, the property  also plays host to an art exhibition of intricate ice and snow sculptures. In 2016, the hotel launched ICEHOTEL 365, which features luxury suites, art suites, ice bar, and ice gallery – all carefully sculptured by selected artists.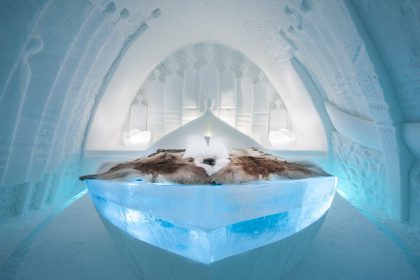 Kakslauttanen Arctic Resort – Finland
There is no better way to experience the Northern Lights than in a glass igloo in the Finnish Lapland. At this resort, you will truly appreciate the abundant nature of the arctic wilderness. There are also luxurious log cabins, Chalets, a wedding chamber, as well as Santa's home. The resort is enchanting with the purest water and freshest air you will ever find in the surrounding environment.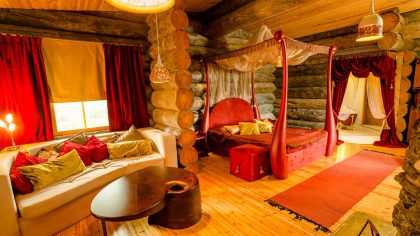 Hotel De Glace – Quebec, Canada
It's not just the Nordic nations that do ice hotels well. Although Canada's only frozen accommodation, Hotel De Glace holds its own against the European countries. Rooms are individually themed and completely rebuilt and re-designed every year. The ingeniously-built rooms are made of snow and ice but radiate warmth. The property also features an ice bar, chapel, as well as a winter playground.