With lockdowns behind us and vaccination rates reaching an all-time high, it's time to dust off your suitcases and dig out those passports and make up for all the holidays lost over the past 2 years.
Here are our holiday ideas for Christmas or New Year that will see you celebrate in style this festive season.
New Year's Eve Midnight Fireworks in Sydney
Secure yourself a room at the Park Hyatt Sydney to watch the spectacular midnight fireworks from your balcony and see in the New Year 2022. Offering Harbour View and Opera House view suites, the Park Hyatt Sydney is the perfect location to see in the New Year.
With logistics up in the air somewhat about crowd capacity for this year's fireworks display, it has been confirmed that the iconic midnight fireworks display will still take place centred around the Circular Quay and inner harbour area only – placing you in prime viewing location from the comfort of your luxurious suite.
December/ January is a fantastic time of year to visit Sydney, this picturesque city, with warm summer days and balmy evenings, the streets lined with festive Christmas attire and the Sydney Festival (a major arts, theatre and music festival) set to begin on the 6th January 2022.
Accommodation suggestion – Park Hyatt Sydney
White Christmas in Lapland – Santa's home town!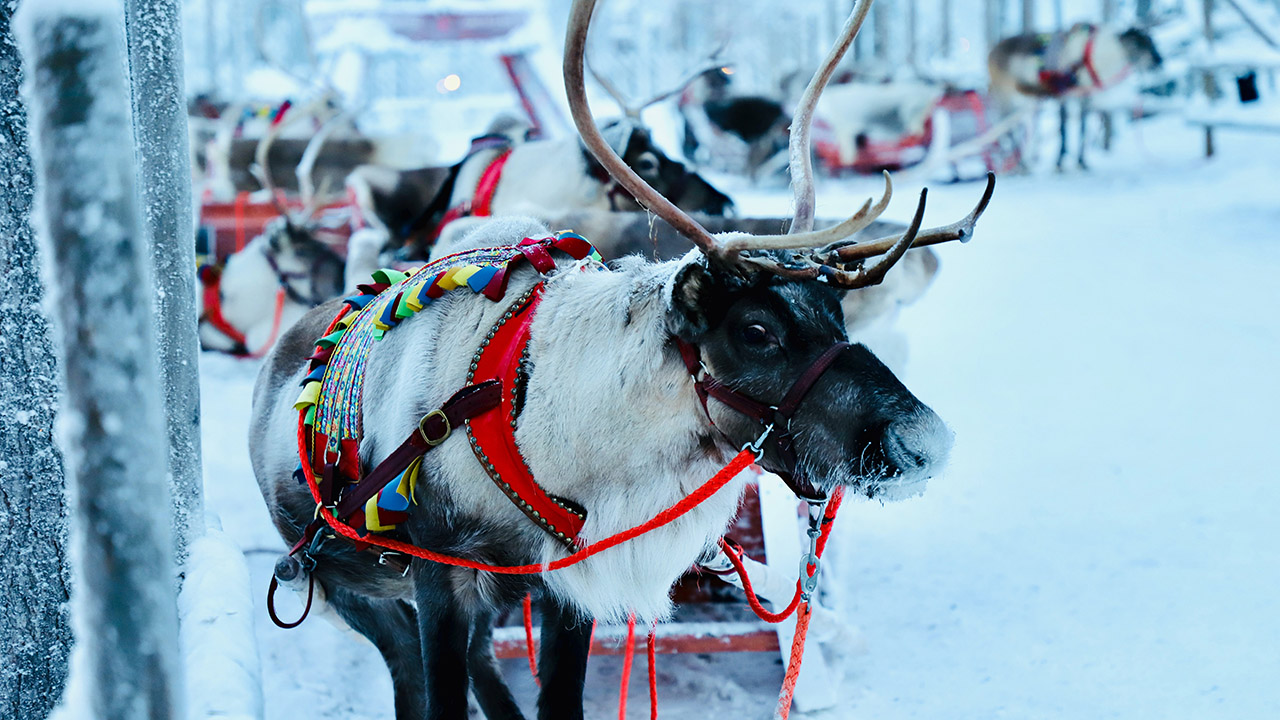 For the ultimate white Christmas experience, spend a week in Finnish Lapland. With endless snowfall and heart-warming Finnish delicacies, you can marvel at the Northern Lights, take a husky-drawn sleigh ride or head to Santa's home town of Rovaniemi in the Arctic Circle.
Rovaniemi is home to two Santa Claus theme parks The Santa Claus Village and Santa Park are always family favourites to pop on your sightseeing list. In Rovaniemi you can meet Santa himself and the hard-working reindeer, visit the Elf's farmyard, experience a reindeer sled ride, take an exhilarating snowmobile ride, join a huskie tour, try your hand at ice fishing, skiing, biking, horse riding, snowshoeing, zoo tours and much more – there is plenty to keep the entire family occupied in the Finnish town of Rovaniemi.
For a truly memorable and unique holiday experience, venture a little further north to Kakslauttanen Arctic Resort and spend the night sleeping under the stars in a unique glass igloo surrounded by a blanket of powdery snow.
Accommodation suggestion Rovaniemi – Arctic Treehouse Hotel
Accommodation suggestion Kakslauttanen – Kakslauttanen Arctic Resort (glass igloos)
Watch the sun rise at Machu Picchu – Peru, South America
What better way to see in the New Year 2022 than to watch the sun rise at the UNESCO World Heritage Site of Machu Picchu. Perched high on a mountain ridge some 2,430 metres above sea level this spectacular archaeological site known to some as the 'Lost City' is home to the 15th-century Inca citadel made up of more than 150 buildings ranging from baths and houses to temples and sanctuaries hand-carved in granite and limestone incredibly cut to fit precisely together without mortar.
Start your trip with Christmas in the capital city of Lima, where at 10pm on Christmas Eve the churches hold a special mass 'Misa de Gallo' before the evening sky is alive with fireworks. Most locals eat their dinner at midnight with many of Lima's best restaurants open late on Christmas Eve.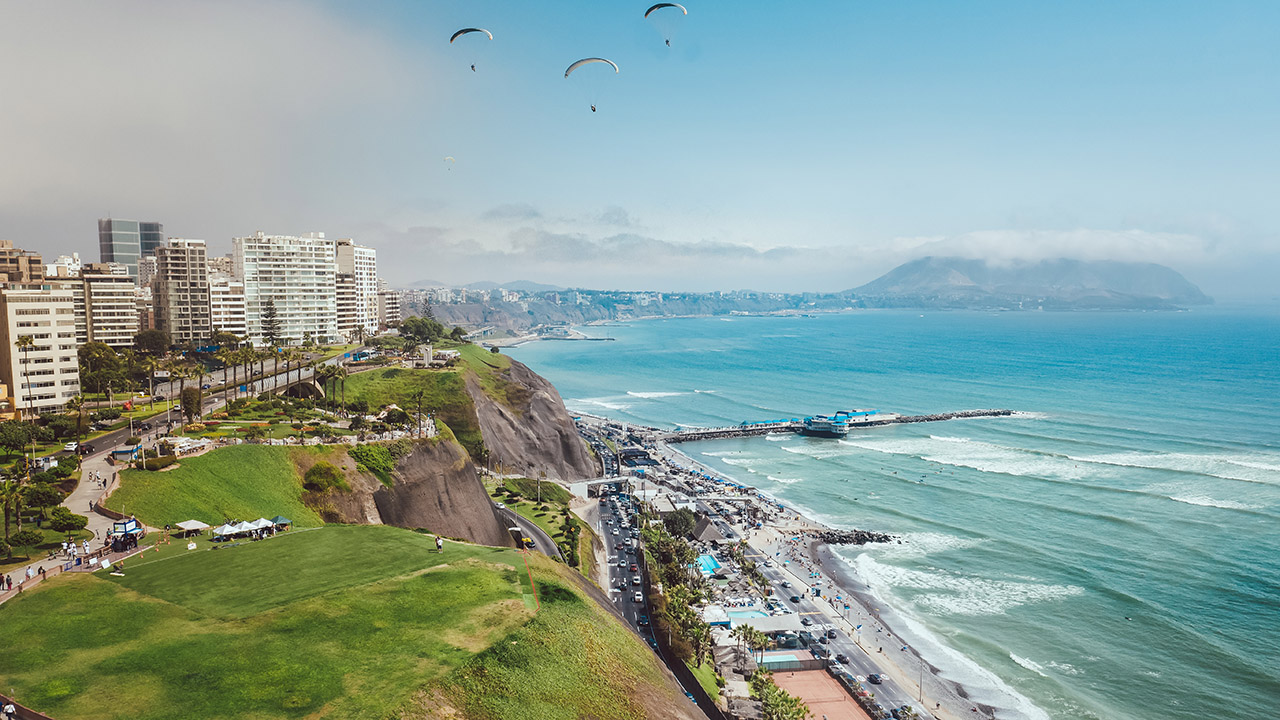 Acclimatise in Cusco and the Sacred Valley of the Incas for a few days to avoid altitude sickness before ascending to Machu Picchu. Explore the many magnificent sites and unique places throughout the Sacred Valley of the Incas including Moray, where the Incas used the huge natural voids within the earth's surface to build irrigated farming terraces, the Maras salt flats, the Pisac ruins perched spectacularly at the entrance to the great gorge. Grab a selfie with the llamas and alpacas at Awana Kancha and wander through Ollantaytambo, a fortress of massive stone terraces of the site of the Incas' greatest victory over the invading Spanish taking in the town's cobblestone streets with charming cafes and colourful textiles.
Spend the night at Sanctuary Lodge – the only hotel located on-site at Machu Picchu.
You can choose to hike the Inca Trail to Machu Picchu or take one of two trains that climb most of the way to the ancient Incan citadel. Alternatively talk to our travel specialist to arrange a tour to suit your needs and ensure you get the best experience on your journey to Machu Picchu.
Accommodation option in Machu Picchu – Sanctuary Lodge
Swap Pine Trees for Palm Trees  – Christmas in Hawaii
Christmas in Hawaii puts an unusual spin on the Christmas traditions we follow in Australia. Feel the warm sand between your toes, don a Hawaiian shirt and feast on traditional Kālua pig cooked in an 'Imu' (underground oven) for Christmas lunch. Experience a Christmas parade of a different kind, Hawaiians like to dress up their cars and trucks with thousands of lights and parade them through the cities, honking their horns and blasting carols as spectators line the streets to watch.
Attending a Lūʻau is a great way to celebrate Christmas day Hawaiian style. A traditional feast featuring lively music and vibrant cultural performances.
Arrive in early December to witness the spectacular Christmas Boat Parade in Honolulu on the 11th Dec 2021 or check out the Waikiki Holiday Parade right after Thanksgiving. Throughout December there are multiple Christmassy activities to keep the whole family entertained. From beach walks with live music and decorations, to Christmas-themed sand sculptures at the Sheraton in Waikiki and not to forget the famous Honolulu Christmas Lights and tree lighting ceremony (4th Dec 2021).
Accommodation option in Waikiki – The Royal Hawaiian
Accommodation option in Waikiki – Halekulani
White Christmas in Zermatt Switzerland
Experience the fairy-tale magic of a Swiss White Christmas with all the trimmings at Zermatt, an iconic, world-class ski resort in Switzerland. Marvel at the impressive Matterhorn commanding the breathtaking horizon and endless snow-capped mountain peaks, the glow of twinkling lights adorning the picturesque village and endless après-ski activities to get you in the festive spirit.
Take a husky sleigh ride through the snow-capped pencil pines, appreciate the sheer beauty from above on a tandem skydive, beat the crowds with a First Tracks breakfast – carving your way through the freshly groomed snow. Enjoy a romantic sunset dinner 3883m high above Zermatt, hop on board a traditional horse-drawn sleigh ride, take a snowshoe tour, hire a toboggan or complete your Swiss vacation with a traditional Fondue dinner in the Fluhalp mountain restaurant.
Accommodation option in Zermatt – Backstage Boutique Sap Hotel
Accommodation option in Zermatt – The Omnia
Accommodation option in Zermatt – Riffelalp Resort 2222m
Haven't found what you are looking for? Talk to our team of travel specialists for more holiday ideas.