Etihad expects to cut the ribbon on its flagship first class lounge at Abu Dhabi early next year, revealing what the airline promises will "set a new global benchmark for airline lounges."
Currently under construction in the footprint of the previous first class lounge at Terminal 3, the five-star facility is also tipped to feature a VIP lounge-within-a-lounge for travellers booked in The Residence, Etihad's Airbus A380 three-room suite. Despite an original opening schedule slated for earlier this year, Etihad says this new haven for the well-heeled will be worth the wait.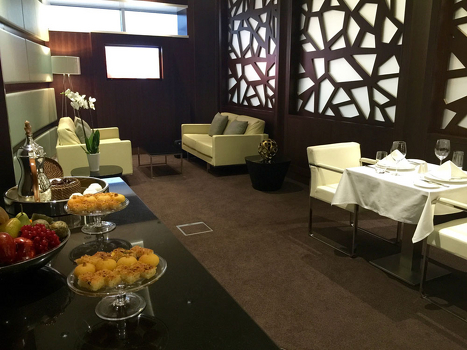 As with the current business class lounge at T3 there'll be plenty of options first class flyers to pretty themselves up before the flight, including a Shave salon where you can enjoy an expertly-done wet shave, beard 'trim & tidy', haircut and shoe-shine … and for the ladies, the Style salon will offer a blow dry, eyebrow shaping and manicures (using OPI products).There will also be a Six Senses Spa retreat where travellers can enjoy a range of facial and massage treatments.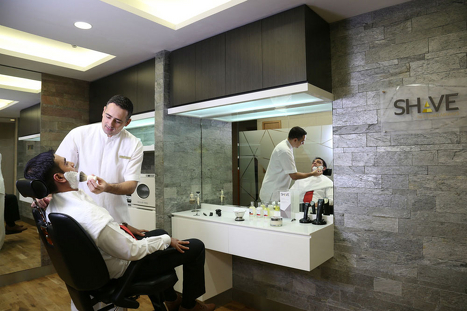 Until the new lounge opens, passengers in Etihad's first class – including the spacious Apartment suites of the A380 – are using a partitioned-off area in T3's sizeable Etihad business class lounge, where they're offered a daily selection of a la carte dishes.
Nestled just behind this is a smaller and more private zone set aside for The Residence passengers with highly personal service and a full a la carte menu.