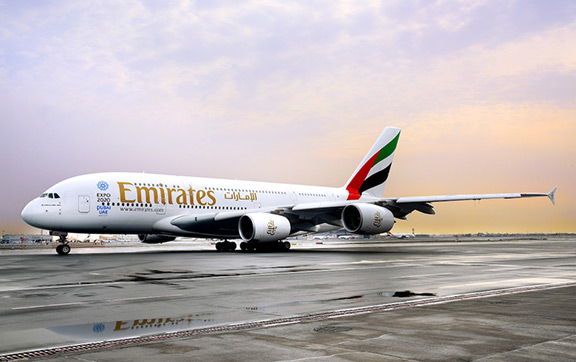 Emirates' will upgrade their third daily flight from Melbourne to an A380 aircraft from 25Mar18.
The flights to and from the Victorian capital EK408 and EK409, will go from the older Boeing 777-300ER to an A380 operation. Cemented the Middle Eastern airlines position as the world's largest A380 operator with 95 of this iconic double-decked aircraft in its fleet and a further 47 on order.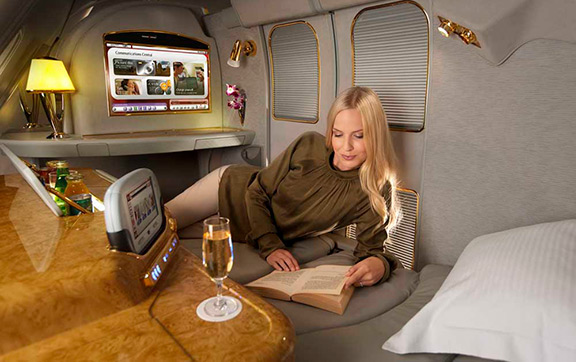 The move will add 945 seats per week to the Melbourne to Dubai route, representing a 10% increase in capacity. This means Emirates customers can enjoy even more seamless "A380 to A380" connections via its hub to 18 destinations in the UK and Europe.
The popular Emirates A380 offers 489 seats in a three-class cabin configuration with 14 private suites in First Class, 76 flat-bed seats in Business Class and 399 spacious seats in Economy.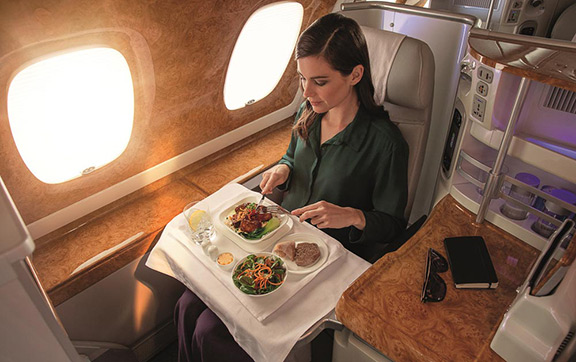 Passengers in all classes can enjoy over 2,500 channels of the latest films, TV shows, music, and games on Emirates' ice Digital Widescreen, which has been named World's Best Inflight Entertainment at the prestigious Skytrax World Airline Awards for a record 12 years running.
First and Business Class passengers on the Emirates A380 can spend time during their flight socialising in the iconic Onboard Lounge on the upper deck of the aircraft, and First Class passengers can enjoy the exclusive use of the on-board shower spas to refresh during flights. Premium customers are also offered complimentary chauffeur drive to and from Melbourne airport, lounge access and priority check-in.
Aside from Melbourne, Emirates also operates flights to Sydney, Brisbane, Perth and Adelaide, with a combined total of 77 weekly services to Australia per week, of which 49 are currently operated by an A380.