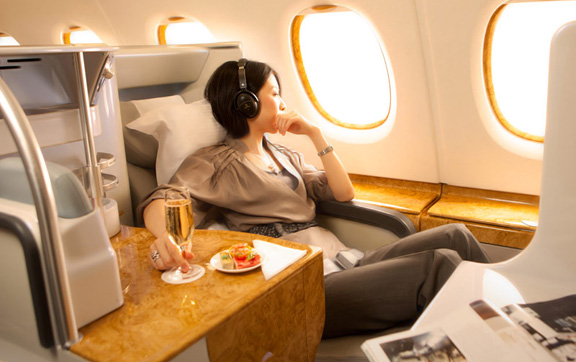 Emirates continues to expand its Australian network with the addition of a third daily Brisbane service to commence on December 1 of this year. The new flight complements the airline's existing two daily services.
Operated by a Boeing 777-200LR aircraft, the added direct service contains eight First Class seats, 42 in Business Class, and 216 in Economy Class. This has increased both the inbound and outbound capacity between Brisbane and Dubai by 3,724 seats per week.
Australia is now more accessible to visitors from the United Kingdom, France, and North America with just one stop in Dubai and then on to other Australian cities with Emirates' codeshare partnership with Qantas.
The new flight times allows passengers to connect to Queensland's capital more easily. Inbound flight EK430 depart Dubai at 2200 and arrive in Brisbane at 1815, whilst outbound flight EK431 will depart from Brisbane at 2225 and arrive back in Dubai at 0700 next day.
The new Brisbane service operates alongside the airline's two daily flights to Brisbane, of which one makes a touchdown in Singapore whilst the other continues on to Auckland. Thanks again to its partnership with Qantas, Emirates also offers two daily services to Singapore.
The addition of a third Brisbane service followed Emirates' upgrade of its third daily flight to Melbourne from a Boeing 777-300ER to an A380. This meant that all three of Emirates daily services to Melbourne became an all-A380 affair.
Each of the eight first class suites have closing doors and a room temperature mini bar while the 42 business class seats, which recline into angled beds, are configured in a 2-3-2 arrangement. 
The additional Brisbane service also gives passengers greater access to Queensland, particularly the Gold Coast ahead of the Gold Coast 2018 Commonwealth Games. Emirates currently offers 77 flights per week to Australia from Dubai, which includes flights to Brisbane, Melbourne, Perth, Adelaide, and Sydney.