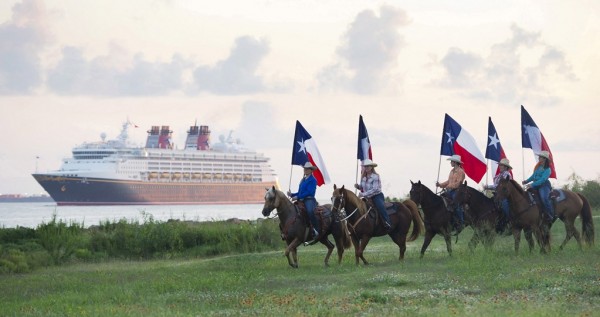 In the fall of 2017, Disney Cruise Line will return to New York with sailings to the Bahamas and the Canadian coast – including a new seven-night Canada cruise.
San Diego will serve as a home port with cruises to Mexico, and Galveston will again be a homeport with sailings to the Caribbean and Bahamas, said Disney in a statement.
Disney returns to New York City in the fall of 2017, for a short mix of voyages that include Canada coast and Bahamas itineraries. A total of six seven- and eight-night sailings to the Bahamas, all including a visit to Disney's private island, Castaway Cay, will be a part of the 2017 New York season.
In September and October of 2017, Disney will return to San Diego with a variety of Disney Wonder cruises to Baja and the Mexican Riviera.
On most Baja sailings, guests can visit Cabo San Lucas and Ensenada, Mexico. Two-night cruises depart San Diego on Sept. 15, Sept. 22 and Oct. 13, and a three-night cruise departs Oct. 5 and includes a day at sea.
Disney also returns to Galveston in 2017, with a line up of eight seven-night cruises to the Caribbean and the Bahamas.
On Nov. 10 and Dec. 1, the Disney Wonder will sail a western Caribbean itinerary from Galveston to Cozumel, Grand Cayman and Falmouth, Jamaica.