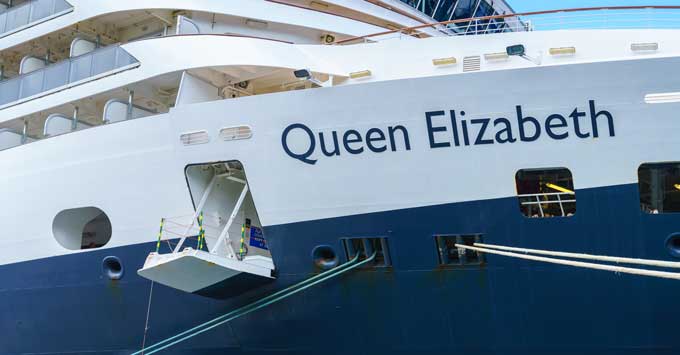 Cunard today unveiled plans to base Queen Elizabeth in Australia for two months in 2019 — marking the longest deployment in Australian waters for any vessel from the line.
The 2,068-passenger, 90,900-tonne ship, which was launched in 2010, will sail from Sydney and Melbourne on seven cruises to New Zealand, South Australia and Tasmania. They will include two roundtrip New Zealand voyages — one from Sydney and the other from Melbourne — plus three roundtrip voyages including Tasmanian itineraries, two from Melbourne and one from Sydney.
At a press conference in Sydney, Cunard Vice President International Development David Rousham said the move reflected growing demand down under for the line's cruises. He announced the news in the wake of last weekend's "royal rendezvous" in Sydney, when both Queen Elizabeth and Queen Mary 2 were in port.
"Whenever Cunard's itineraries have included roundtrips from Australian ports and visits to New Zealand, the demand has always been immense," he said.
He added: "This will be the first time that Cunard has featured so many voyages to and from Melbourne in addition to Sydney, and will give Australians a much greater number of options to experience Cunard than ever before," Rousham said.
Ahead of her Australia deployment Queen Elizabeth will have recently undergone a refit.
Australia is Cunard's number three source market after the U.K. and U.S., and Rousham said he expected the 2019 deployment to double the number of Australians and New Zealanders travelling with the line.
Full details of the cruises, which will operate from February to April, 2019, will be released on March 14 and will go on sale on March 30.