Deal : Veranda Suite V1

from

$15,999
Sensational Suite Savings
16-Day New Zealand & Australia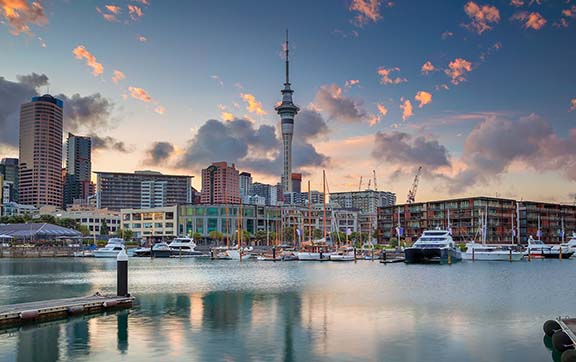 21023
20Nov20
Auckland
Sydney
06Jan22,07Feb22
16 nights
22Jan22, 23Feb22
Australia & New Zealand
Seabourn
Ocean
Cruise Only
Auckland, Tauranga (Rotorua), Nelson, Wellington, Akaroa (Christchurch), Port Chalmers (Dunedin), Oban (Halfmoon Bay), Cruising Fiordland Natl Park, Milford Sound, Melbourne, Phillip Island, Eden, Sydney
Sail from the City of Sails to survey both islands of New Zealand from Tauranga to the Fjordlands. Then sail across to marvelous Melbourne, Geelong and Sydney's lovely harbor.
Highlights
Veranda for Ocean View or Up to 3-Category Suite Upgrades*

50% Reduced Deposit

Up to $1,000USD Shipboard Credit per Suite

Up to 900 Minute Internet Package per guest

Book a Penthouse or Premium Suite and receive up to $2,000USD Shipboard Credit per Suite and an Unlimited Internet Package per Suite on select sailings*
Important Terms
Book by 20Nov20

Subject to availability
Prices shown are fully inclusive of taxes unless otherwise stated.
Advertised price includes any bonus nights, special offers or discounts listed in the inclusions.
Surcharges may apply due to demand, Christmas & New Year's Eve, school or public holidays, trade shows, special events & other unforeseen circumstances.
Prices may be based on Dynamic Rates and as such, may fluctuate at anytime without notice, due to matters outside our control, such as adverse currency fluctuations, fuel surcharges, taxes and airfare increases, or at the property's discretion.
Itinerary
Day 0: Auckland
Day 1: Tauranga
Day 2: At Sea
Day 3: Nelson
Day 4: Wellington
Day 5: Akaroa (Christchurch)
Day 6: Port Chalmers (Dunedin)
Day 7: Oban (Halfmoon Bay)
Day 8: Milford Sound
Day 8: Cruising Fiordland Natl Park
Day 9-11: At Sea
Day 12: Melbourne
Day 13: Phillip Island
Day 14: At Sea
Day 15: Eden
Day 16: Sydney
Departures & Rates
* All prices quoted are PER PERSON in Australian Dollars and include taxes, fees and port expenses (if applicable). All prices quoted are for the cruise departing on 06Jan22. Prices for alternative departure dates may vary. Gratuities included.
Sensational Suite Savings
Book by November 20, 2020  to take advantage of our Sensational Suite Savings and you may receive:
50% Reduced Deposit* 
Veranda for Ocean View or Up to 3-Category Suite Upgrades* 
Up to $1,000USD Shipboard Credit per Suite*
Up to 900 Minute Internet Package per guest*
Book a Penthouse or Premium Suite and receive up to $2,000USD Shipboard Credit per Suite and an Unlimited Internet Package per Suite on select sailings*
Ship Info
Seabourn Ovation

Introducing Seabourn Ovation, the sister-ship to the already prestigious Seabourn Encore. Seabourn Ovation represents another welcome stage in the evolution of small-ship cruising, which Seabourn pioneered and has consistently expanded and enriched. Both ships will deliver a wealth of new concepts, a fresh vision and a host of illuminating ideas to delight the world's most discerning travelers.
300 Suites
690 feet length
92 feet width

Onboard Activities
Each day on board offers delicious dining options, world-class entertainment and enriching activities.
Earth & Ocean

Each evening, Seabourn's chefs create an array of fresh, inventive dishes from around the world, served in a relaxed setting under the stars.
Included.
Fitness Center

Seabourn's Fitness Center features high performance Technogym equipment for cardio and strength training. Seabourn also offers a series of complimentary classes including yoga, Pilates and Tai Chi. Or, if personal attention is preferred, their personal trainers will design a nutrition and exercise plan that will help you achieve results. Based on your body's particular needs, this personalized session will expose you to the wellness program that works best with your body. Aboard Seabourn Odyssey, Seabourn Sojourn and Seabourn Quest you may try the Kinesis System. Using a tri-dimensional pulley system, their personal trainers will guide you through a series of exercises designed to improve balance, flexibility and strength.
Included.
The Retreat

A tranquil setting housed in a distinctive flower-shaped canopy that shields guests from sun and wind, The Retreat is ringed with 15 private cabanas designed as individual luxury living rooms that each feature a large HD flat screen television and a refrigerator stocked with a personalized selection of beverages. An additional Spa Treatment Cabana is also available for guests to enjoy personalized spa services, subject to availability.
The Retreat is located around a central whirlpool with step-up access to water maintained at an inviting temperature. Up to 28 guests can stretch out on comfortable sun loungers; pull up a bar stool or take a table seat for champagne and cocktails custom created by Seabourn mixologists; or enjoy a selection of bites from a healthy spa menu. A selection of amenities include fresh fruit baskets, premium sun lotions, Evian mist spray, plush towels and personalized bathrobes, while a dedicated Retreat Concierge will be available to satisfy guest requests.
Price Additional.
Spa & Wellness

World's Finest Ultra-Luxury Cruise LineTM  
Seabourn's Spa & Wellness with Dr. Andrew Weil is the first-ever program of its kind at sea. Seabourn has partnered with Dr. Weil, a visionary pioneer in integrative medicine, whose groundbreaking research and bestselling books combine physical, social, environmental and spiritual well-being. Each Seabourn ship's Mindful Living Coach is a certified yoga and meditation practitioner who will inspire and educate guests with orientations, seminars and classes during the voyage. Guests who participate in the Mindful Living Program will have their cruise experiences further enhanced by a holistic mind and body perspective.
Price Additional.
The Restaurant

Before Seabourn, open-seating dining on a cruise ship was unheard of. Come when you like, with whom you please, and be seated as you wish. The room is beautiful, the cuisine is exquisite, and the service is simultaneously flawless, friendly and fun.
Included.
The Patio

Relaxed poolside dining offering luncheon buffets, salads, soups, grilled specialties and freshly baked pizza. Dinners feature a full menu in an alfresco setting. For The Patio, Chef Keller has developed exclusively for Seabourn, a signature Napa burger, as well as an artisanal hot dog dubbed the Yountwurst, named for the hometown of The French Laundry, Ad Hoc, and the original Bouchon and Bouchon Bakery.
Included.
The Grill By Thomas Keller

The Grill by Thomas Keller is a unique culinary concept for Chef Keller, exclusive to Seabourn. Guests setting foot inside the elegant dining room will be treated to table-side preparations of Caesar salad and ice cream sundaes as well as a range of other steakhouse favorites like Lobster Thermidor and creamed spinach, presented à la carte. The timeless menu will draw on the freshest products from artisan purveyors. A cocktail program and wine list of domestic and old-world labels complement the menu.
For Booked Guests: Dining reservations for The Grill by Thomas Keller can be requested online prior to sailing, subject to availability. Online reservations close 15 days prior to sailing. Due to high demand, online reservations are recommended, however, reservations can also be made on board. One reservation permitted per voyage.
Included.
The Colonnade

Seabourn's more casual, indoor/outdoor alternative, features an open kitchen, lavish buffets or table service for breakfasts and lunch, and serves regionally themed, bistro-style dinners with table service nightly. At The Colonnade, special theme nights feature Chef Keller-influenced dinners that pay homage to his American childhood. His interpretations of classic comfort dishes, such as Clam Bake and BBQ Ribs will be served family-style on platters to complement the essence of sharing in a relaxed spirit of fun and togetherness.
*Chef Thomas Keller influenced menu served family-style in The Colonnade are available for reservations once onboard.
Included.
Sky Bar

The Sky Bar is a place to enjoy a refreshing tropical beverage during the day, or an evening cocktail under the stars.
Included.
Observation Bar

Stunning lounge with a bar and panoramic views. Enjoy Coffee and Tea served every morning, and drinks before or after dinner.
Included.
In-Suite Dining

Seabourn is pleased to offer a varied menu available around the clock for service in your suite. You may also order dinner from The Restaurant menu and have your meal served, course by course, in your suite or on your veranda.
Included.
Cruise Line
Seabourn Cruises

Experience the Extraordinary
Seabourn welcomes you to luxury cruising refined to its purest form. Where hand-selected itineraries take you to places beyond the reach of larger ships. Where intuitive service exceeds your expectations.
Seabourn pioneered small-ship, ultra luxury cruising, and continues to represent the pinnacle of that unique style of travel. Its fleet of intimate, all-suite ships, carrying between 458 and 600 guests each, sail to the world's most desirable destinations at their peak seasons. On board, guests are served by an award-wining crew numbering nearly as many as the guests, hand-picked and extensively trained to deliver Seabourn's signature style of thoughtful, personalized and heartfelt hospitality.
Seabourn's ships attract accomplished people who enjoy traveling well, and sharing fun and adventures with other interesting people. A great many of them have found the Seabourn cruise experience to be their preferred method of travel, and return regularly to sail with Seabourn again and again.
The Seabourn All-Inclusive Difference
Intimate ships with a private club atmosphere
Intuitive, personalised service provided by staff passionate about exceeding guests expectations
Curated voyages to all seven continents delivering award-winning experiences
All ocean-front suites, luxuriously appointed
Complimentary premium spirits and fine wines available on board at all times
Welcome Champagne and complimentary in-suite bar stocked with your preferences
Finest resort at sea that is masterfully designed
World-class dining, further enhanced through a culinary partnership with Chef Thomas Keller
All dining venues are complimentary, dine where, when and with whom you wish
Seabourn Conversations, connecting with visionary experts
Ventures by Seabourn™, optional shore excursions, enhance and extend your experience in select destinations
Select purposeful and sustainable travel experiences in partnership with UNESCO
Spa & Wellness with Dr. Andrew Weil, featuring an exclusive mindful living program
An evening entertainment experience in collaboration with Sir Tim Rice†
Committed to environmental stewardship and sustainability
Tipping is neither required, nor expected
Seabourn's Fleet

With their unmatched sense of style, elegance and grace, Seabourn ships beckon you to travel beyond the bounds of the imagination. On board Seabourn, every desire is met promptly and with a welcoming smile. Whether it's a warm blanket and a cup of gourmet hot chocolate as you drift along the Norwegian Fjords or a relaxing neck massage poolside, you'll feel that you're a member of a very exclusive club.
Step aboard any one of our ships and you'll enjoy a sophisticated and luxurious journey like no other. You will feel as though you've been invited to sail on a private yacht.
Each ship offers all ocean-front suites, luxuriously appointed accommodations, an open-bar policy serving premium wine, champagne and spirits, and a world-class dining experience, further enhanced through a culinary partnership with Chef Thomas Keller.
Onboard Gourmet Dining

Seabourn's award-winning cuisine starts with the finest quality ingredients, infused with authentic regional flavors, prepared á la minute by Seabourn's skilled chefs and served with pride. Each Seabourn ship offers a choice of dining venues to suit your mood of the moment, and nearly all are open-seating, inviting you to dine where, when and with whom you wish. Complimentary fine wines are poured with lunch and dinner, and there is never an extra charge for any dining choice. You can even enjoy a meal in your suite or on your veranda, with compliments.
Seabourn is a proud member of Chaîne des Rôtisseurs, one of the world's most prestigious gastronomic societies devoted to the art of fine dining.
Awards

World's Best Small-Ship Cruise Line
Travel + Leisure World's Best Awards, 2015, 2013, 2012, 2011, 2010, 2009 and 2007
Best Small-Ship Cruise Line
Condé Nast Traveler Readers' Choice Awards, 2018, 2017, 2016, 2015, 2013, 2012, 2011, 2010 and 2008
Best Spa on a Cruise Ship
Condé Nast Traveler Readers' Poll
Gold List
Condé Nast Traveler for 25 consecutive years, 1994-2018
Travel + Leisure Top 500
Travel + Leisure annual World's Best Awards, 2013, 2012, 2011, 2010, 2009 and 2007
International Six Star Diamond Award
American Academy of Hospitality Sciences
Best Culinary Cruise Line
2016, 2014 & 2013 SAVEUR Culinary Travel Awards
Finest Cruise Line Dining
Saveur's 2015 Good Taste Award