Want to experience a break from the crowds of your usual European sojourn, indulge in homegrown gastronomy, wellness or a spot of rejuvenation? Then the choice of four luxury properties on offer at Cikat Bay – and its Mediterranean climate – is for you.
Cikat Bay is situated in Mali Losinj, on the northern Croatian island of Losinj. It has a small year round population and is a summer destination for mainlanders. The charm of this Adriatic Belle Époque gem, however, is getting the attention of international travelers and deservedly so.
Cikat Bay ("cikat" means " to wait") was part of an old navigation trail for mariners. Tradition has it that families living on the island would wait in the bay for their sailors to come home – hence the origin of its name. This translates visually and romantically when one walks the pine-forested surrounds.
The reputation of wellness has a solid history on the island. Emperor Franz Josep was so entranced he built a house for his mistress on the Bay.
The mix of pine and sea scent had a medicinal reputation, as did the 1000 or so identified native plants. This predicates the health and wellness aspect of the island today and is a natural marketing tool behind the philosophy of the resort development.
Losinj has no snakes, therefore it's safe to walk and forage, and wild herbs are used both medicinally and in food. The cuisine echoes a contemporary version of its Italian/ Austro Hungarian /Croatian heritage. Think charm, colour scent – all fresh and locally sourced, including superb Istrian wines.
ACCOMMODATION
Cikat Bay is a destination holiday. Four premium brand hotel properties exist side by side. They are the Alhambra, Villa Augusta, Bellevue and Villa Hortensia. Each property has a unique selling point and difference of style in both service and offerings. All have access to and use of the remarkable bay and its crystal clear water.
The Alhambra is part of the Small Luxury Hotels of the World. Elegant, and spacious, it is known for its haute cuisine restaurant, extensive wine cellar as well as spa and private bathing area.
Villa Augusta, built in 1908 is connected to the Alhambra. It has been sensitively renovated and restored with old world charm. It offers 6 suites within a lush private garden. This property can be rented as a whole.
The Bellevue is on trend and a purpose built five star hotel. It is a wellness inclusive and conference hotel and more casual in feel.  The spa area is extensively high end and has a health/medical facility attached to it.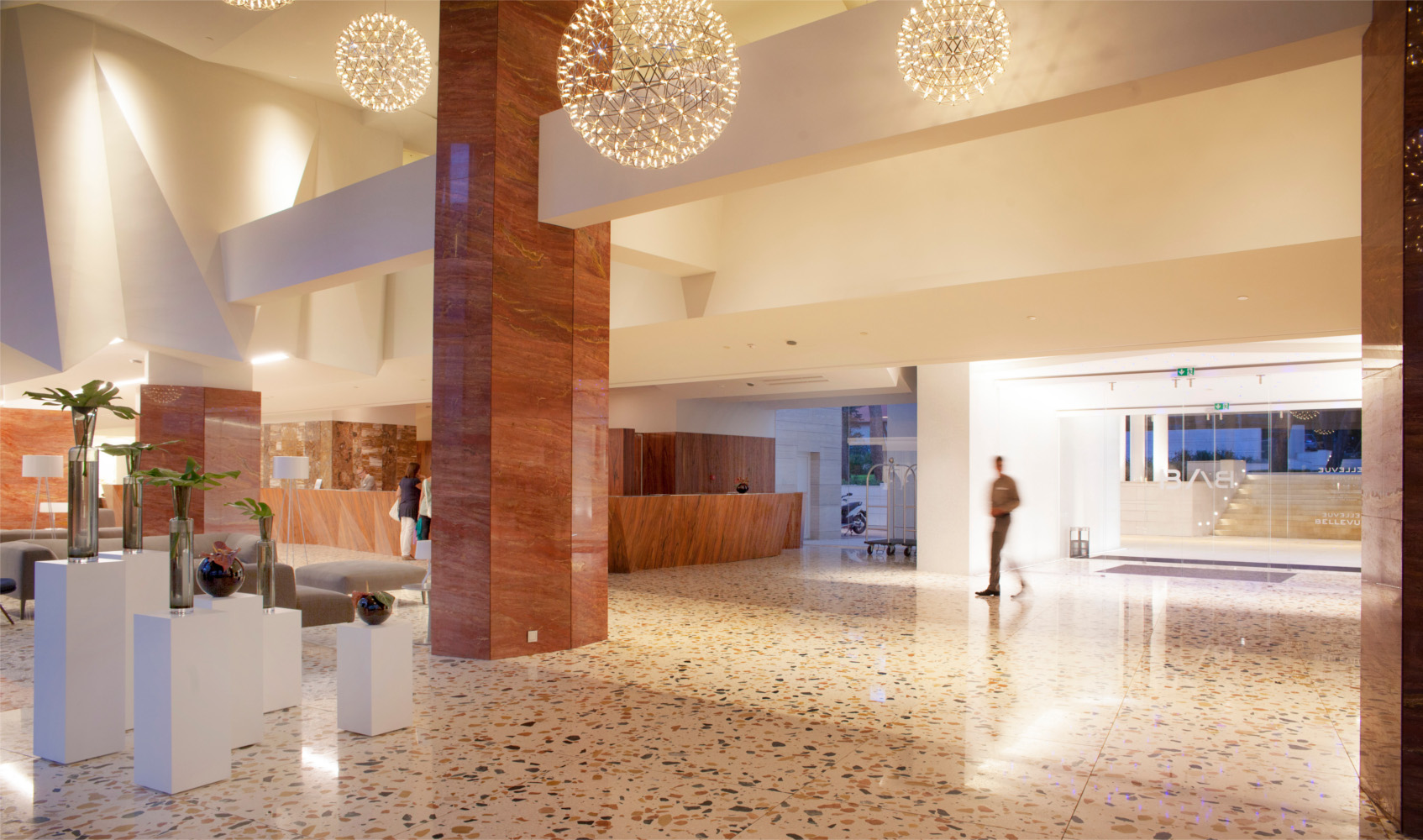 Villa Hortensia is the last of the properties on this beautiful stretch of foreshore. Initially a private villa, it can be rented as a stand-alone property. Hortensia has its own commercial kitchen, chef, gym and no request is too difficult as there is a butler in house.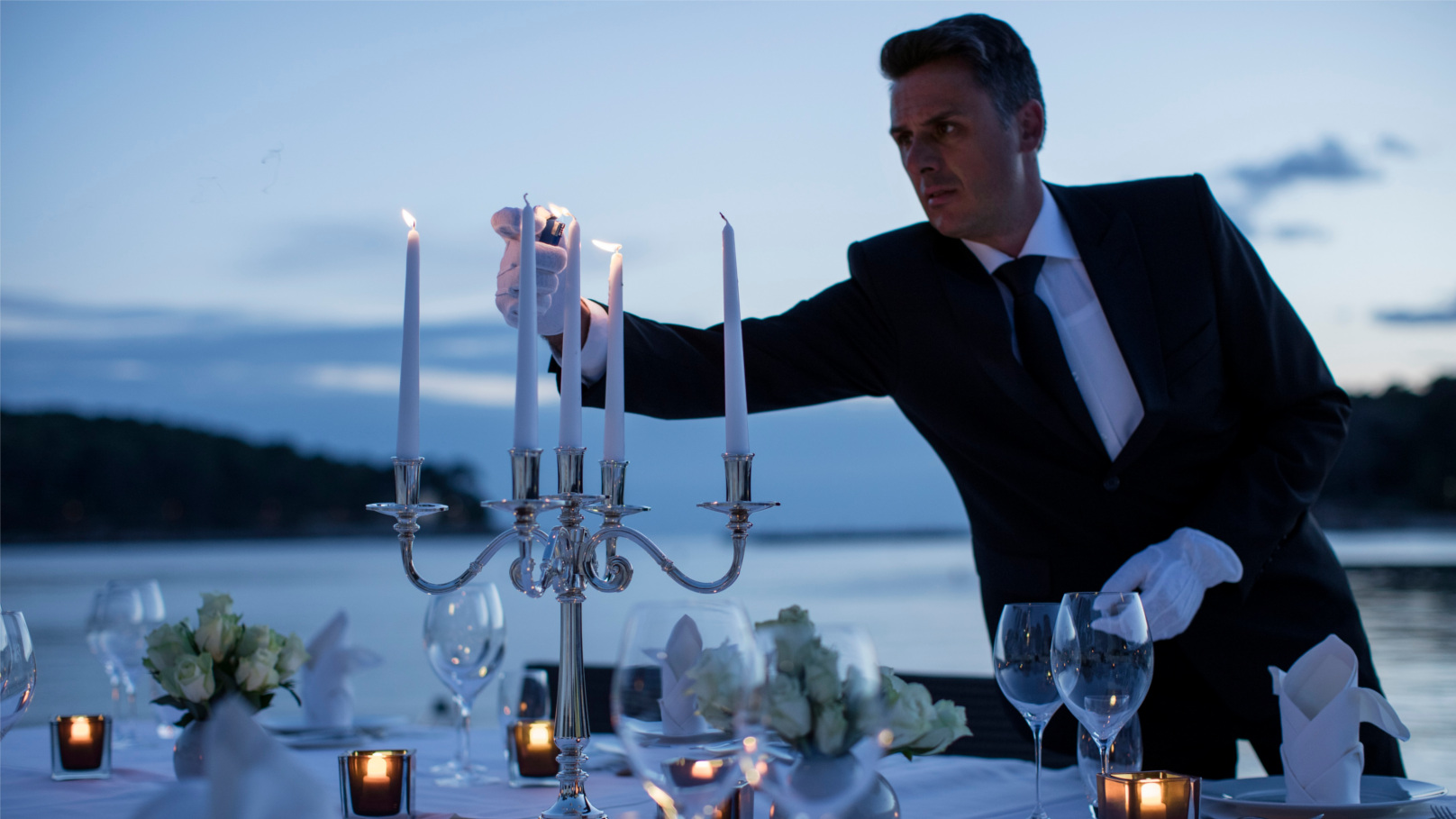 Service in all properties is of the highest professional standards, with most staff fluent in at least 3 languages. There is attention to detail on every level, from interior design embracing the majestic views, to beauty products specific to each hotel.
These properties are interconnected but separated by walkways, gardens and features a superlative Wi-Fi network. You can walk the whole of the bay and not lose connectivity – something most overseas holiday travelers see as a holy grail. If staying at one of the properties, the facilities of the others are yours to enjoy, including any of the various restaurants dotted along the bay. All you need is your hotel room key as a form of identity for payment.
HOW TO GET THERE
Either by light plane from Venice or Rijeka or various ferry/catamaran services from Croatia's mainland.
By: Elica Sholler
Photographs: Hrvoje Serdar