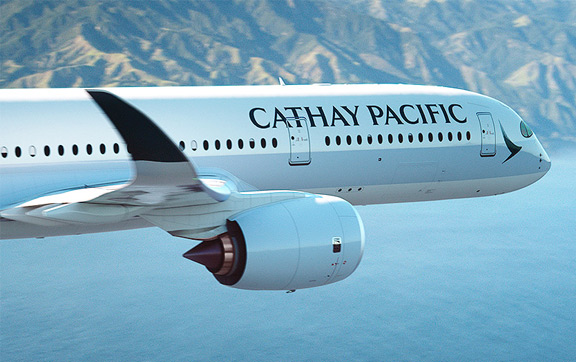 Cathay Pacific is planning to launch new regional business class seats in 2019.
The seats are already in progress and are due to be delivered towards the latter half of 2019. They will not however, have a flat-bed capability.
Cathay Pacific will first install the new seats on the new Dragon Air fleet – Cathay Dragon's regional subsidiary – which Cathay anticipates will be on either next-generation aircrafts Airbus A320neo or the Boeing 737 MAX. This choice is not expected to be decided until the end of the current year.
General Manager of Product for Cathay Pacific, James Evans, told Australian Business Traveller that while the new seats are in preparation, the team is still to decide which manufacturer the airline will go with. Whichever way it goes, Cathay are in the market to secure 32 new single-aisle aircraft which will also be replacing 23 aircraft in the Cathay Dragon fleet.
Whilst the 2019 seat version will be replacing the 2013 model, Mr Evans has confirmed that the new product will not convert to a fully-flat bed. According to Mr Evans, a fully-flat bed is not needed for a couple of hours' flight and the space fully-flat seats would take on the aircraft would not be commercially viable.
Mr Evans further maintains that the regional routes need only have the Cathay quality of business class with the flight crew to match it and the fully-flat beds are not a necessity on such flights.
The new regional business class seats themselves will feature lumbar support and an adjustable headrest, extended leg rest, and a generous recline. Cathay promises plenty of storage space and the same high standard of international cuisine that customers have come to expect of Cathay Pacific. Inflight entertainment will also be available with a large variety of audio and video programmes to choose from.