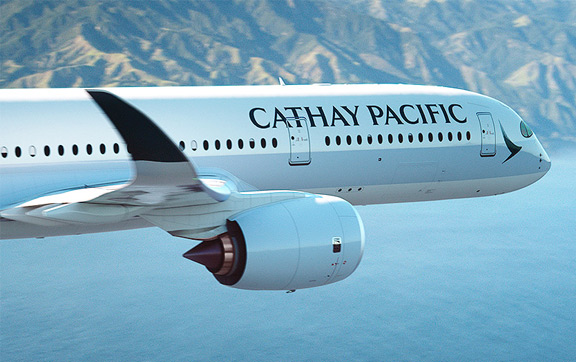 Cathay Pacific will launch new direct services to Brussels, Dublin and Copenhagen in the summer of 2018.
The new flights will be launched as a response to demand from Asia to travel to these popular destinations, as well as providing European travellers with convenient access to key destinations in Asia and the South-West Pacific region via the airline's hub of Hong Kong.
Commenting on the planned services, CEO for Cathay Pacific, Mr Rupert Hogg said, 'We're excited to offer the only direct flights between Hong Kong and Brussels, Dublin and Copenhagen. These are all fantastic destinations and attract business and leisure travellers from the world over. We listened to our customers' demands for more options and greater flexibility and have responded by building direct air links with these great cities.'
'Growing our reach to new destinations that aren't served from Hong Kong boosts the city's status as Asia's largest international hub and enables us to capture new and important sources of revenue.'
The three new routes will be serviced by Cathay Pacific's Airbus A350-900 aircraft which feature the airline's latest seat and cabin design. The aircraft's enhanced inflight entertainment system, as well as Wi-Fi, will be available onboard all services to Brussels, Dublin, and Copenhagen.
Flights to Brussels will commence on 25 March 2018 when, on Tuesdays, Thursdays, Saturdays and Sundays, flight CX339 will depart Hong Kong at 0035 and arrive Brussels at 0655. Returning flight CX338 will turn around at 1310 and arrive back in Hong Kong at 0655.
The service to Dublin will begin on 2 June 2018 and flight CX307 will take off from Hong Kong on Mondays, Wednesdays, Thursdays and Saturdays at 0050 and arrive in Dublin at 0645. The return service will depart Dublin at 1155 and touch down in Hong Kong at 0705.
Finally, the Copenhagen service will see flight CX227 depart Hong Kong on Mondays, Wednesdays and Fridays at 0110 and arrive in Copenhagen at 0630. Flight CX226 will then leave Copenhagen at 1355 and return to Hong Kong at 0635.