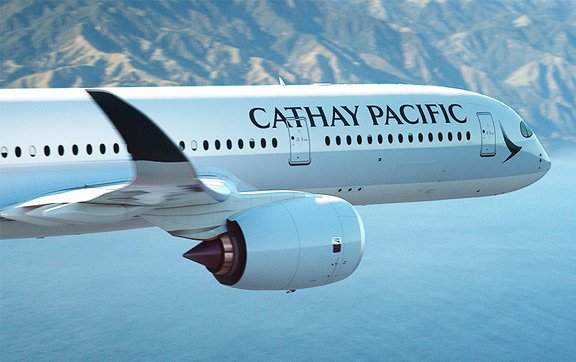 Cathay Pacific is adding Perth to its list of destinations for the Airbus A350 with a daily service to the Western Australian capital. At the same time, Melbourne will welcome its second Cathay A350 aircraft.
Flights to both cities will commence on October 29 of this year with flight numbers CX170/171 to Perth and CX 134/135 to Melbourne. Cathay Pacific's third daily flight from Melbourne remains on the Boeing 777-300ER on flight CX178/163.
At the end of March, Brisbane will also get the A350 treatment as the airline moves to slowly withdraw its older Airbus A330s from routes to Australia.
Passengers travelling on these from Perth, Melbourne and Brisbane on the Airbus A350 can enjoy the latest version of Cathay Pacific's award-winning long-haul business class product. As well as a fully flat bed, new features include extra stowage areas within easy reach and new personal services with a 'Do Not Distburb' and 'Wake Up Call' functions.
Also available on all classes will be inflight internet – a first throughout Cathay Pacific's international fleet with free access to the BBC, CNN and Euronews channels. In addition, Internet WiFi will be offered on A350 flights for a fee.
Featuring on the new A350 as well is the inflight entertainment system sporting a contemporary and fresh looking interactive user interface and wider screens.
Cathay Pacific General Manager for the Southwest Pacific, Nelson Chin said that Cathay Pacific was 'thrilled' to be adding Perth, which the Oneworld member has been flying to since 1970, as an A350 flight path, offering a bigger aircraft with Cathay's latest offerings.
The Cathay Pacific A350-900XWB is fitted with innovative technology and design aimed to improve passenger comfort as well as aircraft efficiency, effectiveness and overall performance. It's powered by Rolls-Royce engines, is 25% more fuel efficient, and is the quietest among the aircraft types in its class.