Birthdays are always a great time to celebrate but you can find yourself doing the same thing every year at home with your family and friends. Next year why not break the cycle and head away for your birthday and make it a celebration to remember! Whatever milestone you want to celebrate, there is choices for everyone that you can embrace and celebrate with your nearest and dearest. Who says that the fun you have at your birthday must decline with age? Now is the time to start thinking forward to plan your 50th, 60th, 70th or even 80th birthday getaway.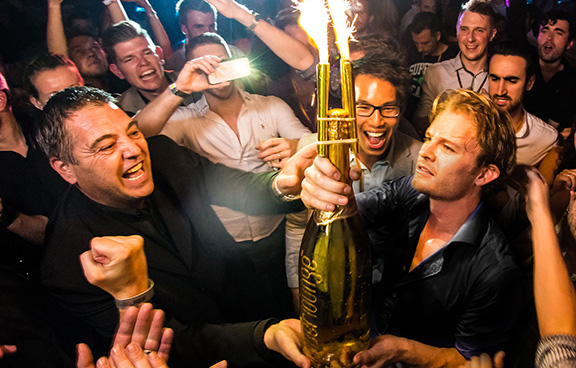 Your Own Private Paradise – Tropical Island, Resort or Villa Charter
Nothing makes you think of lavish holidays more than the white sand beaches and perfect turquoise water of a tropical Island. Make a splash in the tropics and hire out a 5 -star resort just exclusively for you or hire a villa with your own private beach in Bora Bora, Fiji, Tahiti, Northern Queensland, Thailand, Bali or the Maldives. Resort charters are a great way to ensure that you can celebrate in style and comfort, most properties are open to organising events for group charters so you can even have your dream party planned to perfection. With no neighbours to worry about you can make these celebrations as big as you want, all catered to by the resort staff. The South Pacific resorts are perfect for this kind of birthday travel and you should look towards Bora Bora in particular and resorts like Le Meridian or the St Regis. Or if you want to want to stay close to home than private island resorts like Lizard Island are a great place to start.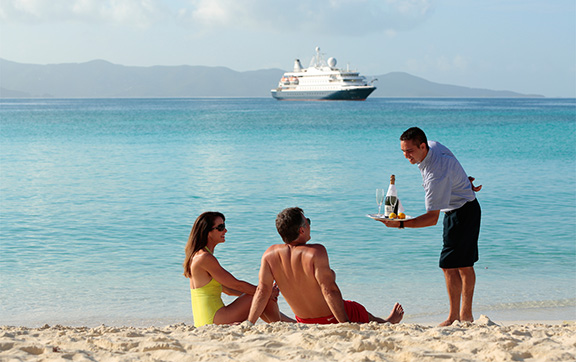 See the World and Celebrate – Private Jet Charters
One of the hardest part of travelling in a large group is organising the transport, hassles at check-in, argument over who gets to sit next to whom, avoid all of that with holidays that come with your own private jet. It is your birthday after all and you want to relax the whole time, these effortless holidays will take the worry of timing out of your whole itinerary and everything will work around you. Spoil yourself with itineraries like those from Four Seasons, see the world and celebrate at the same time.
Live Like a Lord – Private Luxury Villa Rental in Europe
Europe is a favourite for bucket list travel and should be high on the list for planning your birthday escape. There are dozens of incredible destinations where you can charter villas for your birthday festivities that you and all your guests will love. The best locations include the coastlines of Italy and Southern France as well as the beachside villas of the Greek Isles. For something a little different you can even embrace your inner birthday queen or king and charter a royal manor in the UK, or even a castle! For a bit of added flair you can star in your own period costume drama as the lord or lady of your own manor and celebrations.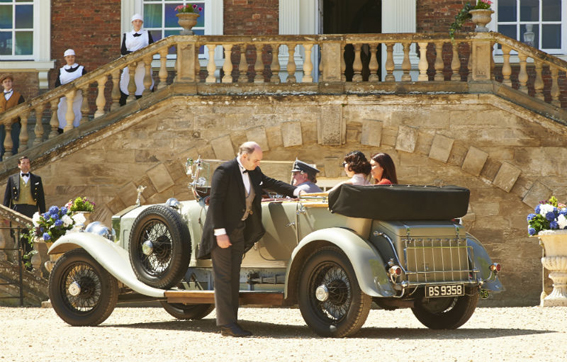 Fast Cars and Rock Stars – World Wide Events
If someone is having a party, it might as well be about you too! Plan to mingle with the rich and famous at some of the worlds biggest celebrations in 2017 and give yourself the birthday celebraton that you deserve. Depending on what month your birthday is there is always somethign going on around the world, whether you want to travel to Brazil in February for their massive Mardi Gras festivals, or to Oktoberfest in Germany; there are parties all over the globe just waiting to be made yours. Int he interests of luxury while you travel you should think about making the trip to the shores of Monaco in May or the city of Singapore in September for the heart pounding adrenaline of the Formula 1 Grand Prix. Not only will you get the excitement and thrils of the racing during the day, but you can expect to party with move stars and fashion icons all night long at the iconic Amber Lounge. If those events don't fit into your dates, never fear as the world is lucky enought to have a Grand Prix event almost every month around the world, each with its own Amber Lounge.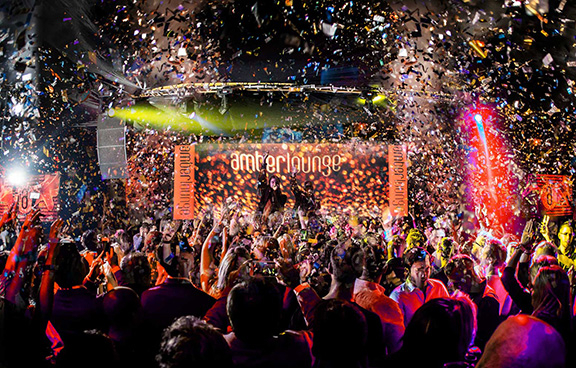 Birthday on a Boat – Luxury Yacht Hire and Cruiseline Charter
Become the captain of celebrations and organise a yacht charter either close to home or further afield around the Pacific Islands. You can easily fill a smaller cruise liner or yacht with your group and then select your desired itinerary with the vessels crew. The best opportunities for charter are in the Pacific Islands around Tahiti and Fiji or in tropical North Queensland close to the Barrier Reef. If you want to catch a flight to Europe first, then the Mediterranean or Greek Isles are a definite highlight. If you want to chart of course for something a little different, you can charter explorations to Antartica or the Arctic. This is a fantastic idea for people with a little more time to celebrate and will tick one off your bucket list as well.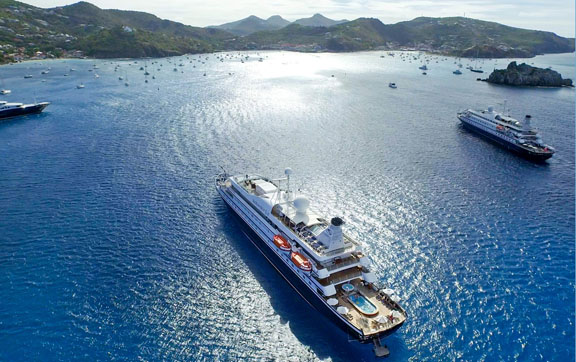 Savannahs or Slopes – Luxury Safari and Ski Villas
For those who are a bit more adventurous you can look away from the relaxation of the coastline and take your celebrations to the wilds of Africa or the thrilling slopes of Europe. Villa charters in both locations are easy to organise and will give everyone a trip to remember. The chateaus in Courchevel, France are a great place to base your winter birthday adventure and offer the best in ski based luxury. For those who are tempted by safari then the Singita Lodges dotted around the African continent are the real standout with prime locations for watching the famous wildebeest migrations; a truly once in a lifetime experience! Or if you want to follow in the footsteps of the rich and famous, Richard Branson's iconic home away from home in South Africa is the place to go.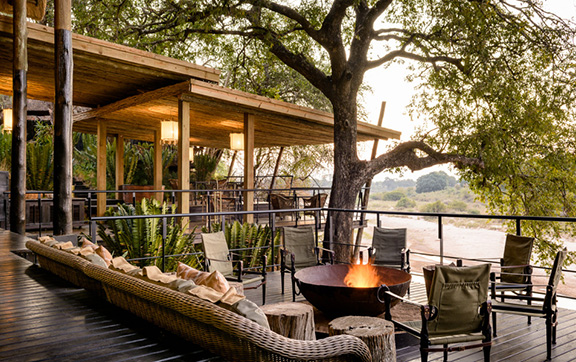 Celebrate on Iconic Trains – Luxury Rail Trips
For ease of travel away from the coast not much can surpass the iconic rail journeys of the world. Some of the most famous rail itineraries have been running for centuries and you can get a dose of history, luxury and destination travel all in one. These rail journeys offer access to some of the hardest to travel places on the planet where most people never get the chance to explore properly. Some of the best is the Golden Eagle train in Siberia that traces the Silk Road from Russia to Mongolia, or the opulent Maharajas Express in India. These historic trains have a number of cabins so you can easily bring along as many or as few people as you want to celebrate your birthday.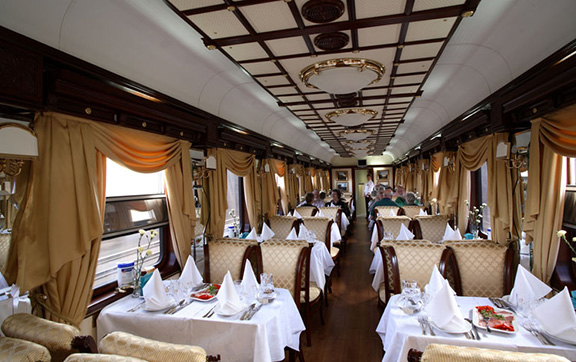 Embrace Something New, Weird and Wonderful
If you feel like travelling with your family is too overbearing or you just want to escape to somewhere new, than make a choice from some of these one of a kind destinations. "Sleep with the fishes" at Atlantis the Palm; perfect for a couples or small family escapes the Underwater Suites at this resort in Dubai have their own private aquariums that form the very walls themselves. Or embrace your wild side and head to Finland to drive supercars across the snowy tundra, something as heart pounding as that can only make you feel young again! If a little bit more adventure is your thing then why not take an SAS style hiking course through the jungles of South East Asia or dive the breathtaking WWII shipwrecks of the coast of West Australia.