Technological advances in recent years have a made a huge impact in the way we travel. We no longer need to print out pages of travel itineraries, airline tickets or hotel vouchers, pack travel guides or translation pocket books. Thanks to the latest hi-tech travel gizmos, all the travel equipment and information you need can be stored in pocket-sized or hand-held gadgets. From airport jungles to the great outdoors, here are the ten best travel gadgets that will revolutionise your globe-trotting lifestyle.
Bluesmart Smart Suitcase
For luggage security, there are a number of options available to the average traveller; a lock that secures the zips of the suitcase, an inbuilt combination lock, a luggage strap, luggage wrapping. For the savvy jet-setter however, there is the Bluesmart suitcase. You have a smart phone, and now you can have a smart suitcase. The Bluesmart suitcase is a carry-on item that you can control from your phone via an app. You can lock and unlock it, weigh it, track its location, receive notification if you leave it behind, and more. It also has an inbuilt battery that allows you to charge your phone six times over. It's the suitcase re-imagined and it solves all the problems of the modern-day traveller, giving new meaning to the term 'carry on'.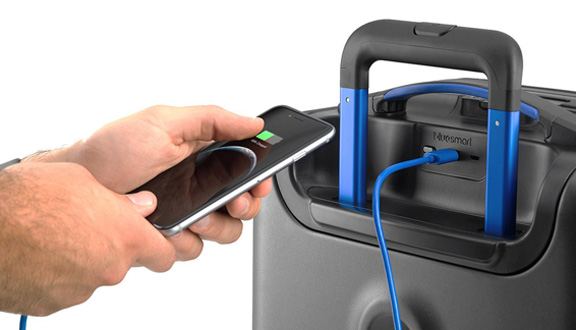 Smart Padlocks
Speaking of revolutionising, the humble padlock has been launched into the digital world. What can't be controlled by an app these days? Yes, you've guessed it; even a padlock can be smart. No key? Noke. Ditch the keys and combinations and opt for a Nokē solution where padlocks and u-locks can be unlocked via Bluetooth using your mobile device. You can track your items, choose who can have access to your lock, and manage multiple locks in one location. Nokē is compatible with iOS, Android and Windows Phone. Master Lock Smart Padlocks uses the same technology but also allows you to open the lock even if you don't have your phone with you or if your phone battery is flat by entering a code. Whichever you prefer, you'd have to agree that this is one of the best travel gadgets for sorting out your key conundrums.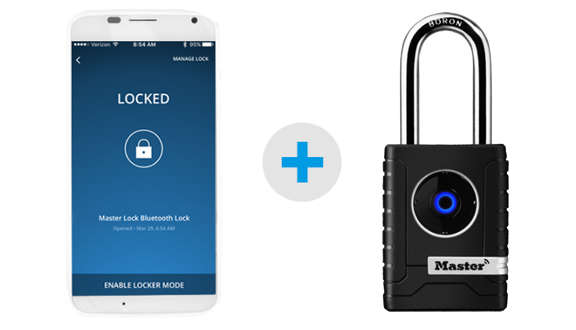 GoTenna
Ever had that panicky feeling when you need to contact someone but you're in an area with no phone or internet reception? Inspired by such desperate situations (Hurricane Sandy in New York City), GoTenna is a radio-based communication tool that keeps smartphones connected even off the grid. It's a pocket-sized antenna that allows users to send texts and location information without a mobile service. It is battery operated and connects Android or iOS devices via Bluetooth. Particularly useful when you're on a sailing trip or camping, the new goTenna Mesh sends communications across publicly available UHF frequencies over miles of terrain.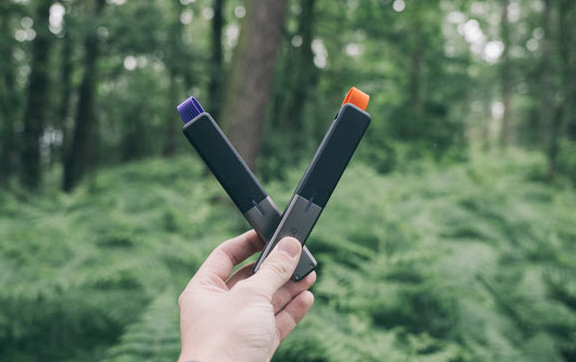 Over-board waterproof cases
If you're a water enthusiast who likes to take your fair share of selfies when out on the water, then this is probably one of the best travel gadgets you can get your hands on. Over-board's 100 per cent waterproof phone cases offers full functionality whilst protecting your device from water, sand, snow, and dirt. Available in different sizes for iPhones, Smart Phones and Phablets, these cases are guaranteed to be submersible to 19ft (6m) under water. Over-board also make waterproof backpacks, duffel bags, and even SLR camera bags. Get the entire range and your gadgets won't ever know that touch of moisture or grime.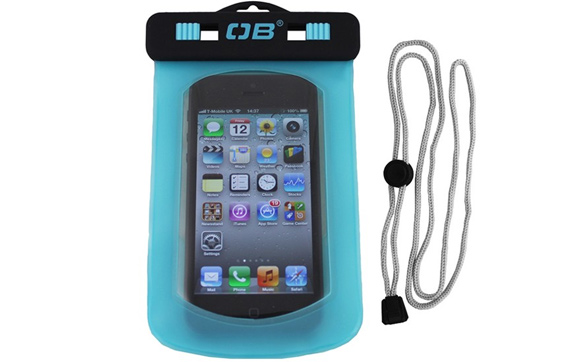 SteriPen Ultraviolet Bacteria and Pathogen Killing Water Wand
The SteriPen is a small, portable handheld UV water purifier that decontaminates water using UV light. By shining a powerful ultraviolet light into your water, it kills bacteria, viruses, parasites, and other potentially harmful water-borne pathogens without altering the chemical contents of your water. It's particularly good at killing Cryptosporidium, a common cause of diarrhoea which has probably nearly ruined many trips to Bali. If your upcoming itinerary takes you to destinations where the water supply is questionable, this could be the little friend in your pocket that keeps gastrointestinal onslaughts away.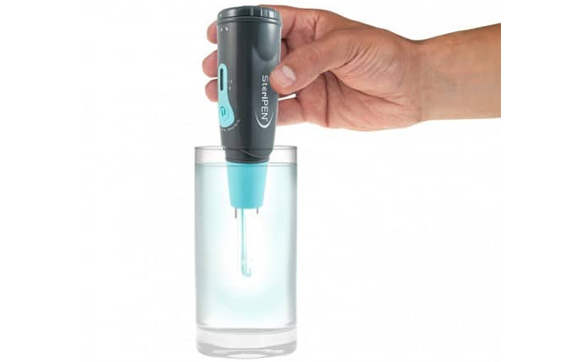 Scottevest QUEST Vest
The Scottevest Quest vest for men and women is the Swiss Army Knife of clothing that'll make you feel like a bullet-proof vest-wearing Marine. The 42-pocket system ensures you'll never need to carry a bag or purse again. The company, known for making clothing for gadget aficionados, has thought of everything for the modern traveller or outdoor enthusiasts including multiple power pockets engineered with Scottevest's patented Personal Area Network (PAN) to help you wire battery packs from pretty much any pocket, RFID-blocking pocket designed to help protect your credit cards and passport from RFID skimmers, PackPocket that has the storage capacity of a small backpack for larger items, and even includes an anti-pickpocket guarantee. With so many pockets however, you may need to remember where you store what.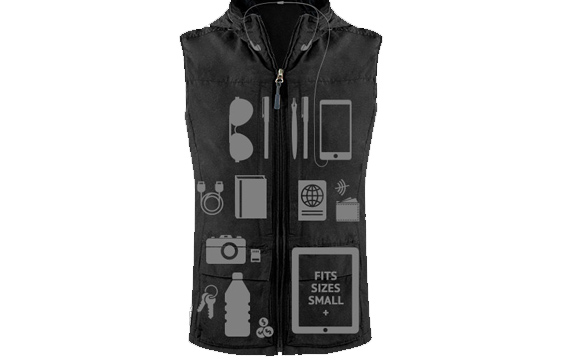 Royce Freedom Wallet
Well if you can track your keys, suitcase and padlock, it only makes sense that you should be able to track your wallet. And the Royce Freedom Wallet is the first leather wallet with GPS tracking technology as well as RFID blocking technology. It uses an app, available on Apple and Android, to track the location of your wallet whilst the Bluetooth device that comes with it can establish a connectivity with your device from up to 30m so you can be immediately alerted if it leaves your side. The luxurious leather design completes any stylish ensemble to add to your collection of some of the best travel gadgets to collect.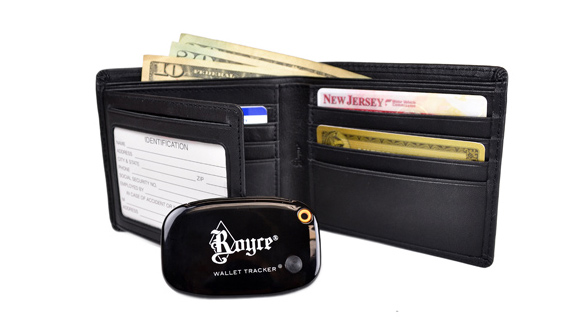 Yubico Security Key
The Yubico Security Key is the one key to rule them all; it is a one-touch gadget to protect your entire digital world. The small USB device uses Yubico's core invention, the YubiKey, to prevent unauthorised access to computers, servers and internet accounts and to securely access your online accounts with just one device without the need of a driver or client software. You simply login to your computer, insert the security key and touch the button, and you're instantly connected to your digital life (with any service that is supported). For those who value their digital privacy, this is probably one of the best travel gadgets around for you.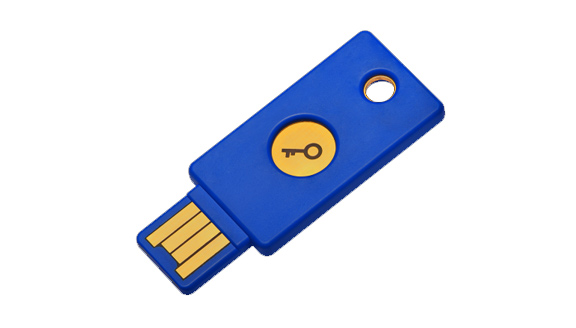 If you're already an owner of one of these best travel gadgets, or own another that you can't live without, tell us about it below.