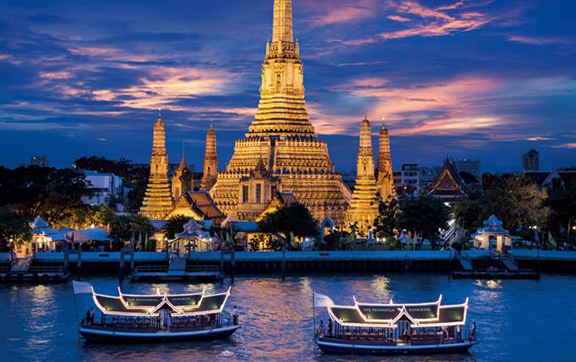 In 2017's Mastercard Asia Pacific Destinations Index, it was revealed that Bangkok is still the most visited city in the Asia Pacific region, whilst visitors spent the most in Singapore. The Index was released at the World Travel & Tourism Council (WTTC) Global Summit held in Bangkok in last month.
It has come to light that Singapore has recorded an 18 per cent increase in visitor spend for the two years tracked 2015 and 2016. Five destinations in the top 20 by total expenditure reached the minimum spend of US$200 per day, and Singapore came out on top of these with visitors spending US$254 per day. Beijing, Shanghai, Hong Kong, and Taipei followed in order with US$242, US$234, US$211, and US$208 respectively.
It seemed 2016 was a significant year for growth in the tourism sector in Asia Pacific. As consumer wealth improved due to emerging markets in Asia, the tourism industry also received an injection and continued its progress, making up 8.5 per cent of the region's GDP and 8.7 per cent total employment for 2016.
Further significant findings show that those who are coming to the Asia Pacific region are doing so more often and are also staying for longer. In this area, Bangkok topped the leader board with visitors staying 87.6 million nights, followed closely by Sydney with visitors staying 87.5 million nights, and Kuala Lumpur making up the top three with 76.7 million nights.
The region's newly emerging middle class seems to be impacting the overall tourism expenditure into positive growth, jumping from US141.5 billion in 2009 to US$244.9 billion in 2016 – an 8.2 per cent CAGR. The Destinations Index revealed that this was greatly facilitated by large tourism expenditure from China (17.7 per cent) and South Korea (8.8 per cent) who are not only big spenders in the region overall, but splurged the most in the region's leading destinations by expenditure Singapore, Bangkok, and Tokyo.
These cities' popular world-class shopping and dining offerings attract affluent Chinese and South Korean tourists looking for revolutionary dining and culinary experiences.