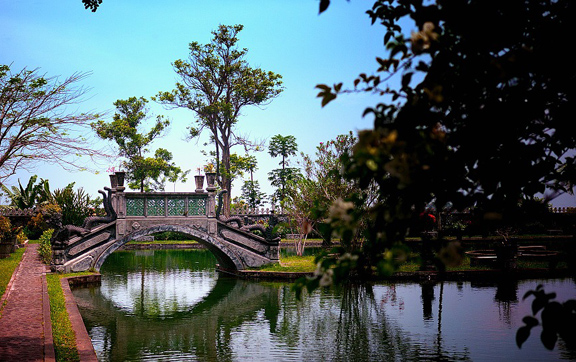 Bali, an island of Indonesia, is one of Australia's closest neighbours – a mere 5 hour flight from Sydney or less than 4 hours from Perth, it is one of our most accessible exotic destinations. And Bali certainly is exotic. Step into a world of lucid green rice terraces, monkeys clambering along roof tops, ancient spirituality, stunning reefs, world-class surf and accommodation to suit even the most discerning tastes.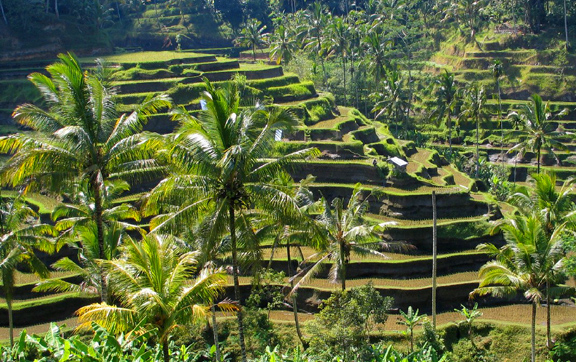 Bali's airport is nestled within the Kuta region, this is a bustling center of budget accommodations but move slightly north and you feel like you're on a whole other island as you arrive in Seminyak. The sandy beach at Seminyak is home to luxurious resorts, trendy boutiques and some of Asia's best restaurants. 
If you're looking for some surf then head further north to the Canggu area, the fastest developing region of Bali's south-side. Here you'll find fantastic beaches and perfect breaks. Or you could head round the bend to catch some waves on the Bukit Peninsula or find your own little beach cove to spend the days away.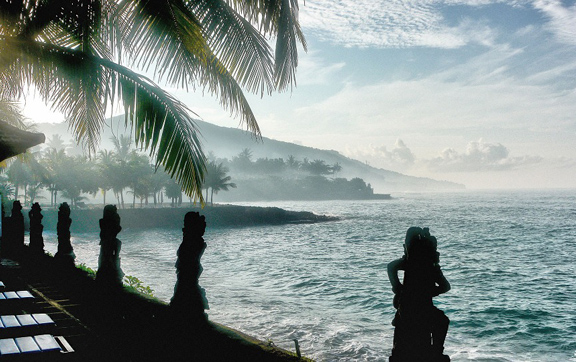 For a more relaxing seaside then visit Sanur which is home to a sheltered white-sand beach and a delightful beachfront walk. Stretching over 4 km, the walk clings to the sand and winds past charming cafes offering tempting tables resting in the sand. 
But beaches aren't all that Bali has to offer. Head inland and you'll find the landscape transform as you wind up the mountain roads to Ubud. Rather than having it's sights on the sea, Ubud focuses on promoting the best of Bali's gorgeous culture. Here you will enjoy intricate temples, clambering monkeys in the Monkey Forest, premium boutique shopping and, as you head out of town, the true Balinese countryside complete with rice terraces and towering coconut palms.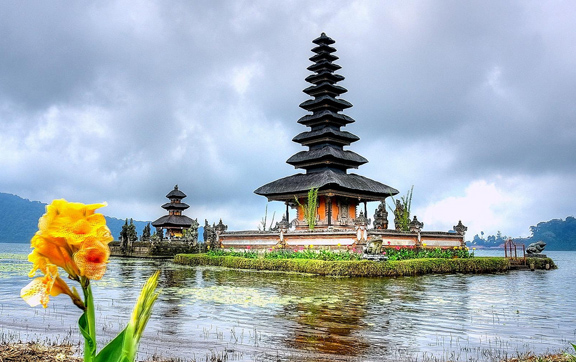 If you have a chance, ensure you take some time to watch a performance of traditional Balinese dance and music. Often a highlight for visitors, you'll enjoy elaborate costumes, delicate choreography and haunting melodies. Ubud is one of the best settings to witness these performances and there are many quality companies to choose from. 
If you wish to move more off the beaten track, Amed and the Far East Coast of Bali offer a series of small black-sand beaches for you to relax along. Nearby to Amed, in Tulamben, diving fanatics will be thrilled as they can visit one of the best dive sites in Bali – the WWII wreck of the US cargo ship Liberty. If scuba diving is a little too challenging, this coastline offers superb snorkelling.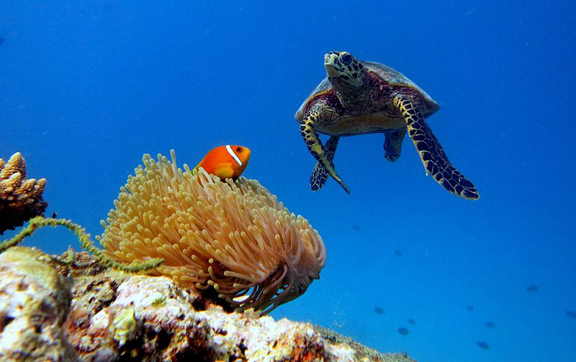 And for the person who has somehow managed to see all there is to see on the main island, the island of Lombok is a short hop across the sea. Here you will find deserted palm coves with beaches beckoning you to relax, and Balinese Hindu temples set against looming cliffs. 
Bali has something for everyone, and being such a short trip from mainland Australia it's the perfect winter escape. 
Where to Stay
Here are some of the best luxury resorts for your Bali stay.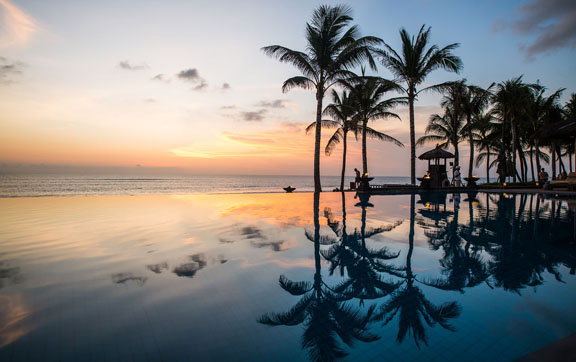 Created by acclaimed designer Jaya Ibrahim, The Legian brilliantly infuses Indonesian style with contemporary trends. The Legian is perfect for romantic and family getaways alike, with accommodation options to suit everyone. You can choose from seafront vistas and generous balconies so you can enjoy the Seminyak sunset, or if you prefer the jungle to the sea breeze then you simply need to cross the road to revel in your ultimate private haven at The Club villas. 
The Legian Bali is only a 25 minute drive from the airport and is within walking distance to some of Bali's trendiest shopping and lifestyle areas.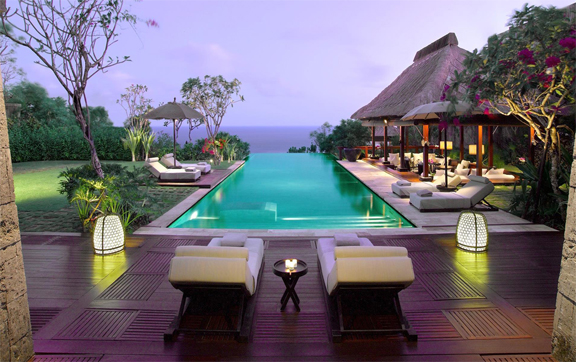 Bulgari Resort is a secluded cliffside retreat on the southern tip of the Jimbaran Peninsula near the Temple of Uluwatu. In its magnificent position some 150 metres over the sea, Bulgari Resort combines the traditional Balinese architecture with modern design elements for the ultimate feeling of considered elegance. This 59-villa resort is an exclusive and intimate setting for those seeking both privacy and luxury.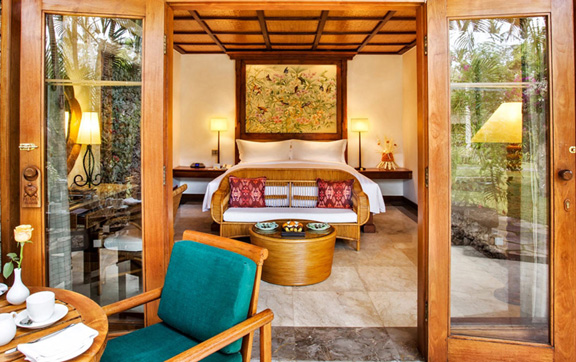 Located near the southern tip of Bali on Seminyak beach The Oberoi is an exclusive village of thatched Lanais and Villas spread across 500 metres of golden sand. 
The standard of Oberoi accommodation and service is legendary worldwide and at Oberoi Resort an Spa you will be cared for mind, body and soul with three restaurants providing a choice of international and Balinese fare, a health club, gym and the luxurious Spa and Beauty Salon.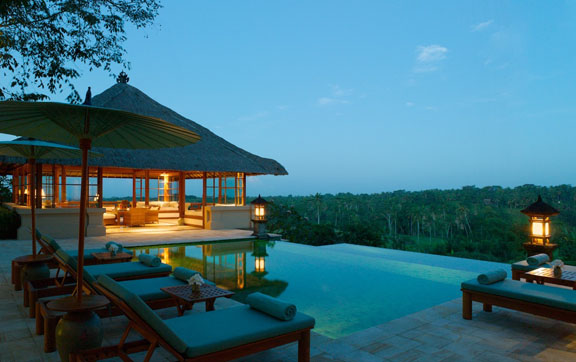 Designed in the style of a traditional Balinese village and overlooking working rice paddies Amandari has blended itself into the local community to give its guests a true taste of authentic Bali. Offering luxury accommodation, all the facilities and amenities one expects at a 5 star resort as well as a range of corporeal and cultural activities Amandari is the perfect retreat.