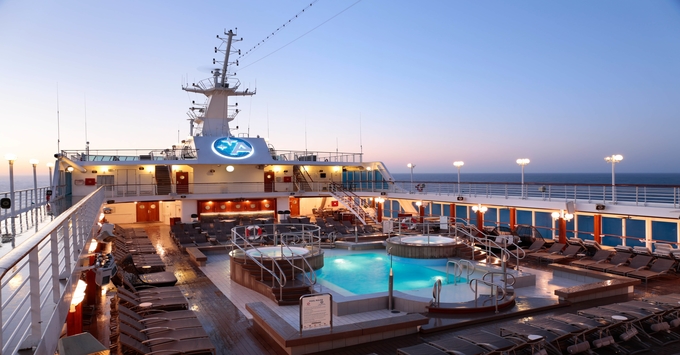 Fresh from an extensive multi-million makeover, Azamara Journey arrived in Sydney today as part of its maiden visit to Australia.
Azamara Journey's first Australian season sees more than half of its scheduled calls staying late into the evening or overnight, with new Cruise Global Connect Local shore excursion programs also on offer. Azamara recently announced the evolution of its focus on destination immersion with its 'Stay Longer, Experience More' proposition, which delivers opportunities for passengers to connect with the destinations they visit through extended time in ports and night touring.
The 690-passenger ship has just concluded an 18-night Singapore to Sydney voyage visiting Bali, Komodo, Darwin, Thursday Island, Cairns, Townsville and the Whitsundays and will depart again tonight on a 16-night New Zealand itinerary before returning to Sydney on March 21.
Next year, both Azamara Journey and Azamara Quest will sail in Australia, most notably including the line's first ever world cruise. The 102-day world voyage on Azamara Journey starts in Sydney on March 7, 2018 and finishes in London on June 17, 2018.
The elegant redesign of the two boutique liners includes revamped public spaces and cabins. According to Adam Armstrong, managing director of Azamara Club Cruises Australia and New Zealand, the ship "not only looks and feels incredible, but also offers all the modern amenities our discerning travellers expect".
"We are very excited to be welcoming Azamara Journey to Australia for the first time. She is a completely new ship compared to her sister Azamara Quest", Armstrong said.
Journey's maiden visit to Sydney is expected to inject almost half a million dollars into the local economy while its Australian season will see more than $2.85 million added into the national economy in passenger spend alone.