Qantas is featuring exclusive artwork from prominent Australian artists, photographers, and digital influencers on their range of amenity kits.
The new 'goodie bags' became available from the 1st of May on international flights in Business Class. The range includes eight styles for women and eight for men, with the designs changing every few months.
For this initiative, called 'Qantas Curates', the national airline has partnered with professional Australian contemporary art curators. Together, they have selected artworks from 16 Australians who specialise in an array of different styles including Indigenous art and textile design, abstract landscape, photography, fine art, and pop culture.
Some of the artworks have been named specially to channel the uniqueness of Australia, such as Fairy Bread (Billie Justice Thomson), 7000 Ironbarks (Fred Fowler), and Maaate (Jon Campbell).  
The aim of the initiative, according to the Brand Marketing & Corporate Affairs Executive for Qantas Group, Olivia Wirth is to help increase the awareness for contemporary Australian art. Giving travellers a collectable keepsake is a step in this direction.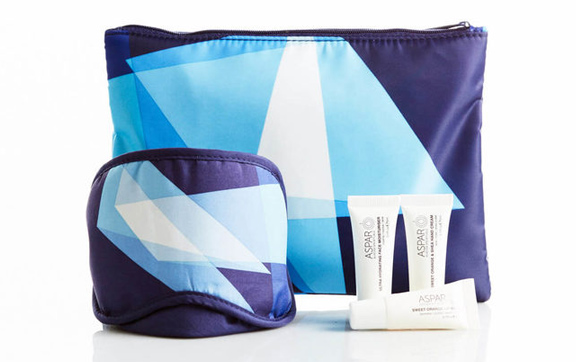 Ms Wirth commented, "As the national carrier, we're pleased to support talented Aussies telling uniquely Australian stories through their artwork and share them with a global audience."
"Along with inflight pyjamas, we know amenity kits are an important part of the international Business class experience. Customers love the functionality of our kits and many use them after their flight as make-up bags, an evening clutch or to carry their mobile phones. So, the exposure is broad."
Inside the Qantas amenity kits, customers can expect to enjoy cosmetic products by ASPAR and can find the usual personal toilette items such as toothpaste, toothbrush, earplugs, and socks.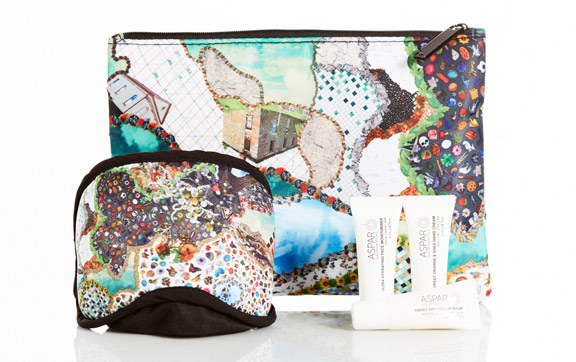 The Oneworld member airline has long been a supporter of Australian artists by providing exposure to them. This is evident in the airline's participation in the International Joint Acquisition Program for contemporary Australian art in a way of a corporate gift. Qantas joins Sydney's Museum of Contemporary Art and the UK's Tate Museum in this venture.