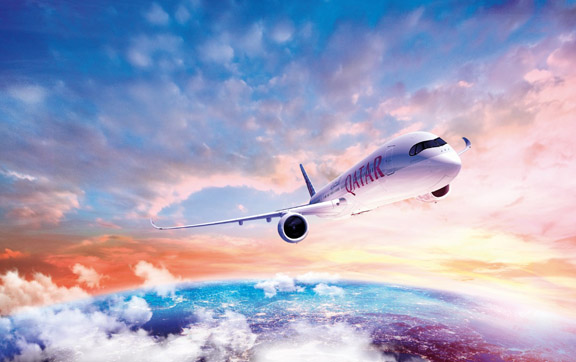 Qatar Airways is one of the youngest global airlines, serving all six continents, and the world's fastest-growing airline.
Based in the UAE State of Qatar, its fleet of latest-generation aircraft fly to more than 130 destinations via its Doha-based hub.
From Doha, Qatar Airways passengers can connect to popular cities across Europe, Middle East, Africa, Asia Pacific, North America & South America. Qatar also provides the fastest available travel time between London and Manchester, and has one of the largest networks in Europe.
Accolades
Some of Qatar's most recent & relevant awards are as follows;
2021
Airline of the Year – Airline Ratings
World's Best Airline – eDreams
5-star COVID-19 Airline Safety Rating – Skytrax
Best Airport in the World – Hamad International Airport – Skytrax
Diamond Standard – APEX
2020
Best Long-Haul Carrier – Business Traveller Awards
Best Airline – Business Traveller Awards
Best Business Class – Business Traveller Awards
Best Major Airline: Middle East – Trip Advisor
Five Star Global Official Airline Rating – Airline Passenger Experience Association
Best Airport in the Middle East – Skytrax
Best Inflight Food and Beverage – Business Traveller Awards
2019
World's Top 10 Airline – TripAdvisor Travelers' Choice Awards
World's Best Business Class – TripAdvisor Travelers' Choice Awards
Best Business Class: Middle East – TripAdvisor Travelers' Choice Awards
Best Airline: Middle East – TripAdvisor Travelers' Choice Awards
2018
World's Best Business Class – Skytrax
Best Business Class Seat – Skytrax
Best First Class Airline Lounge – Skytrax
World's Best Business Class – TripAdvisor Travelers' Choice Awards
Best Business Class: Middle East – TripAdvisor Travelers' Choice Awards
World's Top 10 Airline – TripAdvisor Travelers' Choice Awards
Qatar Airways Travel Updates