It's become a common debate: are there real advantages to using a travel agent over booking online? It's true, we can find just about anything on the world wide web these days, a wealth of information is at our fingertips. So, why would we need to get someone else to do what we can do ourselves online?
It's a valid question of course, so read on and discover (if you haven't already) why using a travel agent has real, tangible advantages over booking online.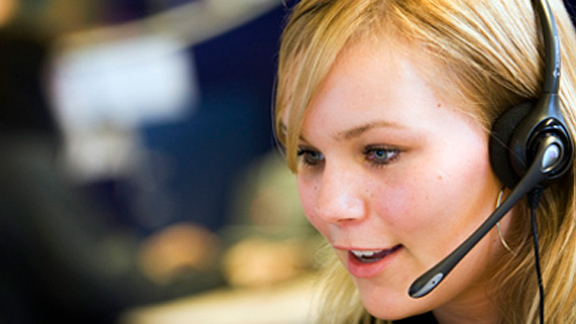 Time!
More importantly, the preservation of it. Time, after all, is everybody's most vital commodity. Why waste your precious time trawling the internet for deals, comparing prices, comparing comparison sites, having a million browsers open; just so you can save a few dollars? There are studies that indicate that travellers spend 30 hours researching and preparing their holiday, and visit up to 38 sites before actually making a reservation. Do those 30 hours spent (let's face it – working) equal the amount of dollars you saved? Let's say you saved $200 on your holiday booking after 30 hours and 38 sites later. That's just under $7 per hour you would have paid yourself for the 30 hours you worked. Would you work for under $7 an hour? No, not many people would.
So why not save that time, time in your life that you will never get back (not to mention the potential confusion and headache of visiting so many sites) and have someone else do it for you? Just hand over your itinerary, requirements, and specifications, and someone will come back to you with options that match your requests.
Travel Agent Expertise
Not just anyone – a trained someone. A person who has made it their business to know the industry and to get to know you and your requirements. A person who has invested their time and money in getting the training they need to understand the travel and tourism world and all aspects of it.
It's a prerequisite to have done a significant amount of travel to qualify for a job at many travel agencies – particularly specialist firms. Because of this, agents can offer insights and guidance on a particular destination, informing you on the best mode of transport, types of accommodation, things to see and do, visa requirements, and more.
A good travel agent knows their stuff. Got a complicated round-the-world itinerary? A skilled consultant knows which airlines go to, and connect where, off the top of their heads. They have the expertise to problem-solve an itinerary with tricky connections, multiple stops, or far-flung destinations, which you would not be able to do online.
Not only are travel agents trained in products, but also systems. Agents, as well as knowing what to look for on the internet (therefore saving hours simply trawling and hoping to find the right 'deal') are trained in industry systems that help narrow down what you're looking for quickly and efficiently.
Deals
There is a common misconception that agents charge a commission for their services. As a result, many take it upon themselves to research and organise their own travel requirements to try and avoid paying this commission. The reality is, most of the time, agents receive their commission from the supplier so you can take advantage of some great deals that agents are honed in to. 
The best deals aren't always online. Great travel agents can help you find the best offers available by negotiating with suppliers, sometimes even cutting their own commission with the supplier to offer you unbeatable rates which can often come with some fantastic inclusions that you just would not be able to do online. For example, one FirstClass agent recently negotiated a holiday at a five-star resort in Dubai for 20 night's stay. The agent saved the client $15k and was able to negotiate an upgrade from a 'breakfast only' rate, to a 'half board' rate.
Agents may not always be able to beat online prices (particularly when suppliers offer little to zero commission), but creative, savvy agents can negotiate for you in a way that robot booking engines simply can not. 
Convenience
When searching the internet, often you look for aspects of your trip on separate websites. One site for flights, another for accommodation, another for rental car, and so on. Sure, there are sites that offer discounts if you book everything on their site, but often only to suit their own purposes and honour the partnerships they have with various other companies. Then you have to search other sites for visa laws, local weather, baggage rules, and the list goes on.  
Using a travel agent is your one-stop shop. These are the very things consultants are trained for. Ask away and your agent will provide you with everything you need know. If they don't know – they will go and spend the time to find out – not you, not your time.
A travel agent can arrange every aspect of your travel. This includes not just the basics, but also the little details of your trip like ground transfers, or the complimentary limousine transfers that come with some first or business class tickets. This can include special meal requests and airport assistance. It's not uncommon for agents to arrange a special cake for you or a loved one on your flight if there happens to be a birthday. An agent could be the difference between a great holiday or an unforgettable one.
Customer service
And then there's that thing called 'good old-fashioned customer service'. In a world of advanced technology, automated phone services, clicking through information, isn't it nice to just talk to a real person? Or send an email and know the recipient is not a robot? When you're planning the holiday of your life, your honeymoon, your anniversary getaway, don't you want to know that someone is taking care of every detail you can think of, and some you didn't? An agent offers personalised service that caters to your every need and is willing to do anything in their power to ensure your trip is as seamless as possible before, during, and even after your holiday.
If something goes wrong during your trip, your consultant can be your point of contact to help you with a missed flight, transfer, or an overlooked visa requirement. Many good agencies have after hours lines so you can travel with the peace of mind that someone's got your back if you're stuck in a foreign country with a lost passport or stolen wallet. 
Many will remember the volcanic ash cloud incident of 2010, when a huge eruption in Iceland emptied the airspace from Iceland to Finland. FirstClass.com.au agents were invaluable to clients trying to fly back home from London and other ports. It is during such events that having a travel agent doubles up as another form of travel insurance. Without an agent, you are on your own!
Another very important advantage to going through a travel agent is that agents can hold seats or room availability for you. If you're not ready to commit but are worried you might lose a rate at the lower price, your agent can hold that seat or room, keep an eye on the availability, and let you know when a fare or rate is going to expire, effectively giving you more time to make up your mind or organise members of your family or travel party. 
Perks
Agencies can offer added special services for your loyalty. A FirstClass.com.au membership, for example, includes annual travel planning, priority access to promotional offers, invitations to exclusive travel and tourism events, and guidance in earning and redeeming frequent flyer points (and membership is currently free! Bonus!). You can also earn rewards for referring family and friends.
Agents can develop great relationships with travel partners and can 'pull strings' like getting a waitlist on the last seat on your preferred flight cleared. A travel agent can call out their allocation on that accommodation type that you saw was completely full online. A great consultant can secure an upgrade on that car category you were hoping for. Little things (sometimes it is simply these) can matter the most, that can make the world of difference on your much-deserved holiday or all-important business trip. And it's these things that you just cannot achieve using the internet.
Your travel agent is your own travel PA
Having a travel agent is, essentially, like having your own personal travel assistant! Your agent can take care of your travel requirements, some of which are listed here, and more. The value of going through a travel agent, as opposed to just simply booking it online yourself, are great and can be the difference between a good holiday and an unforgettable one.